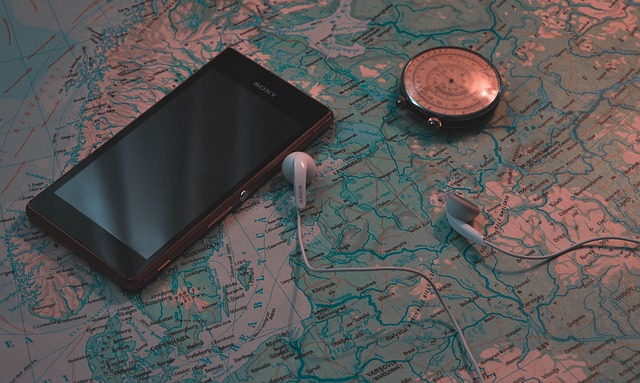 Someone once said that "the journey is half the fun", but if you you have been stuck on a long bus, train, or plane journey you may not agree with this statement. In the modern age though having a long trip can indeed be a fun trip – if you come prepared. Having long uninterrupted time on transport is a good place to do activities you may find yourself not having time for.
If you don't particularly enjoy sitting still for extended hours these activities will help you pass the time.
1. Play Offline Phone Games
Chances are you won't have Wi-Fi on your train, bus or plane, and even if you did, it might not be reliable. If that is the case, you can still keep yourself entertained with a number of mobile games that work offline. Candy crush is a favourite addicting game. Another one is Fruit Ninja, where you use your fingers to try and slice flying fruits without letting the pieces touch a surprise bomb or fall. Other fun offline games include Word Mole, Cocoto Kart HD, Downhill Xtreme, Zen Pinball, and Subway Surfers.
2. Go Online
Some flights and modern buses have Wi-Fi on board these days. If you happen to land on one of those, your entertainment opportunities become virtually limitless. You can chat with friends, watch movies online or simply just surf the web. Playing online games is another popular option. If you're a gambling enthusiast, there are now plenty of mobile online casino games to play while traveling. The best part here is some of them have prices to win, while almost all of them will teach you a thing or two about how to play casino games.
3. Listen to Music
Music is the ultimate escape when it comes to passing time on a trip. Listening to your favourite album again is an easy way to pass an hour. And a long trip is also a good place to catch up on new music that you have been meaning to discover, so make sure you prepare before you go. Who knows, maybe you will find your new favourite album on this trip.
4. Crossword Puzzles
Crosswords puzzles are not only fun and addictive; they are a fabulous brain food. Numerous studies have revealed that doing crossword puzzles is a great way to improve your memory and brain functioning. Other great benefits of immersing yourself into crossword puzzles include cultivating patience, teaching you new words, sharpening your problem-solving skills and helping you escape from reality for a while.
5. Watch a movie
Aside from weekends, long journeys are a great time to watch a movie or two. If you don't have onboard entertainment, or if their movies are not particularly appealing, you can always carry your own. Whether it's a smartphone, tablet, iPad or Notebook, a personal screen is always the best option. With these, you can decide what to watch, and when to play, pause or stop. So the next time you bored on a long journey, pop out your headphones, keep your eyes on the screen and before you know it, there will only be 2 hours left to go.
Bottom line
I hope you picked an idea or two to help you kill those hours of boredom on your next trip. There are plenty of other ways to keep yourself entertained beyond this list. So depending in your hobbies and what tickles your fancy, feel free to explore more options in other different dimensions.
Bonus tip: if most of your entertainment is going to rely on gadgets and technology, remember to fully charge your batteries, carry extra batteries/power bank, your charger, or both.