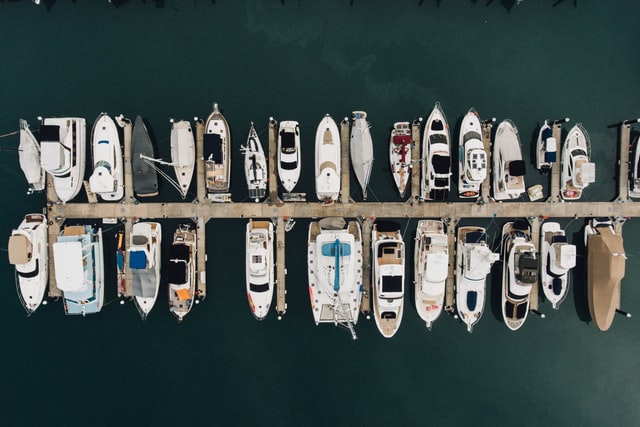 Whether it's your first time owning a boat or not, choosing the right marina can have a great impact on your overall boating experience. Choosing a marina for your boat is not just about a convenient location and facilities. There are other crucial factors to consider as well, including ease of berthing, weather, and amenities like parking and security. You don't want to spend your entire day worrying about getting your yacht back to its berth because you choose the wrong marina.
It's not difficult to get the right marina for your boat with a bit of research. Here are five factors you should consider when choosing a marina.
1. Security
After your home and car, your boat is probably your most precious possession, and you want to ensure it's safe when you leave it unattended for some time. Security is a key factor to consider when choosing a marina. Choose a marina like Emerald Landing that has excellent security features like gate-controlled access, no-climb fences, 24/7 monitoring, and a closed-circuit security camera system.
2. Location
You want to choose a marina that's in a location that's convenient for you. Whether you want a marina close to your home to enjoy regular visits, or you would like to store your yacht at the start of your favorite cruising route, then location is key. You may also want to choose a marina that's affiliated with other marinas for convenient pit-stops elsewhere.
On a more practical note, you should look into the exposure of the location to the potential impact of the waves and wind. If a marina is exposed to a long fetch (a long-distance where wind can travel over water), the marina will be impacted by short period surface waves and strong winds. It is crucial you research the nature of the tides as this could affect your ability to leave or return to your mooring.
3. Berth sizes
You want to choose a marina that has enough space to maneuver. Several marinas were built at a time when boats were much smaller, but in recent years the average boat size has increased significantly in both beam and length. Therefore, it's crucial to confirm that the marina has enough space to maneuver, especially if you have a large yacht.
4. Berthing options
Most marinas provide various berthing options for flexibility, depending on your requirements. A yearly contract offers the best value for money, but you can opt for a summer berthing or a visitor's pass if you just want to stop by for a day or two mid-cruise. Some marinas also offer dry stack facilities, which offer many benefits, such as storing your boat.
5. Facilities and amenities
Utilities such as power and access to water are crucial, especially if you have a large vessel. When you dock your boat, the first thing you want to do is to connect it to shore power to keep its batteries charged and keep the lights and air conditioning system working if you are planning to stay aboard.
Other important on-site amenities include:
– Nearby store for food and other essential supplies
– Wi-Fi
– Fuel
– On-site cafe or bar
– Waste disposal
– Mobile pump out service
Endnote
The marina you choose will greatly affect your overall boating experience. Considering these things will help you make the right decision.