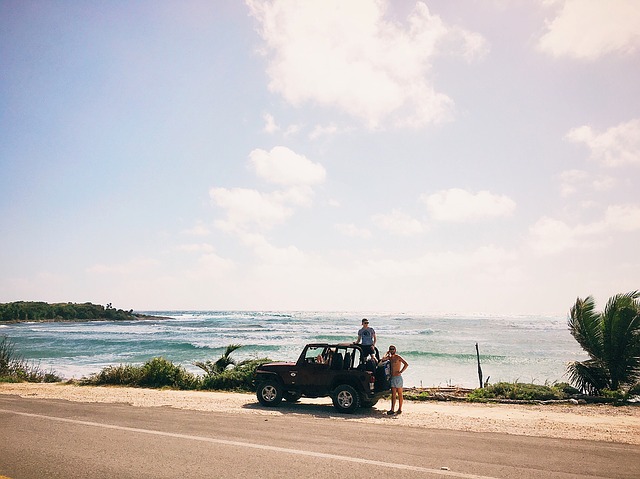 Road trips are excellent fun. Whether you go by yourself, with your family or with friends they can be one of the best experiences of your lifetime. The best way to do a road trip is to keep the plan as loose as possible. This will allow you to deviate and really appreciate the journey as much as the destination.
Of course, there may be issues along the way; you will appreciate these 5 free apps that can help to keep you safe.
In addition internet access can help you look at things to do in Seattle or any other place you visit. This will give you an idea of what places you should be visiting; you don't want to miss anything on an epic road trip!
This app will give you the best possible route to your destination, whether it's a town, city or a specific hotel. You will also find that it has a built in live traffic feature. You can use it to avoid getting stuck in traffic jams along the way.
The traffic information is supplied by other users who are driving the roads ahead of you. This makes it very real and relevant.
2. Roadtrippers
Despite it being best to leave your schedule open you will need to have an idea of where you are heading.
This app can help you plan the best route and what sights are worth seeing along the way, as well as guiding you to safe hotels and guesthouses even in the middle of nowhere.
3. Toy Rod Trip Games
Even the best road trips will have stretches where you are simply driving. These can become tedious for everyone. The best idea is to have this app available. You will be able to amuse yourself and your passengers by playing the 11 car-based games provided with this app.
This is particularly beneficial when you are tired as it can help you stay focused. Or it is good if you have children.
4. Urgent.ly
If you are taking on a major road trip then it is advisable to have breakdown cover before you get started. However, if this is not an option you can always use this app.
Urgent.ly provides you with instant access to nationwide assistance. You don't need to subscribe, you merely pay a flat rate fee once you have used the service.
It is very simple to use; you simply open the app, state the issue and the app will locate you and dispatch the nearest available tow truck or mechanic to assist you.
5. HotelTonight App
When you're on the road and its starting to get late you need to think about stopping somewhere to get some rest. Unfortunately this is not always easy as you don't know the area you are driving through.
Don't need to with this app. All you have to do is tap the app, select the type of hotel and number of people in our party and it will book it all for you, as well as direct you there!
No need to worry about what kind of place you are going to stay in tonight, these are all checked and approved to be safe, comfortable and clean.