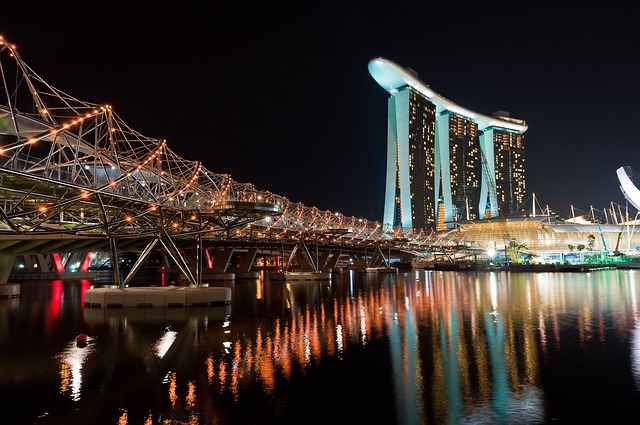 Gaming has become seamless in recent years- all thanks to technology and other remarkable innovations. And casino enthusiasts have not restricted themselves from enjoying the fun that comes with gaming and gambling through online casinos.
However, regardless of the significant advancements made in the online casino industry, there are still no substitutes for the kind of enjoyment derived in fun places known to interest casino enthusiasts, from the thrill that comes from the gaming studio to the adrenaline rush that grace punters when they stake at the table, the brick and mortar gaming experience cannot be outlived in the foreseeable future.
Therefore for casino enthusiasts who want to explore fun places worldwide, here are five fun places to consider.
1. London
London is a beautiful city in the United Kingdom with a rich heritage and history that will interest any casino lover. The city is known for its popular gambling activities with fun bars and restaurants for massive entertainment. Casinos in London come in different categories, and all types of gamblers would have one that befits their pockets.
Gambling is legal in London, and casino enthusiasts can walk straight to casinos without prior membership. Gamblers can enjoy different types of casino games in casinos in London. Some of these include blackjack, roulette, table games, and slots.
Some casinos also offer dedicated poker rooms, and others feature electronic terminals where gamblers can play automatic roulette. London is a fun place a punter would love to visit for fun.
2. Quebec
Quebec is a magical city located in Canada. The city houses the largest casino in Canada, which also doubles as one of the world's largest casinos. On its own, Canada is a country with a flourishing economy and the world's longest coastline.
When casino lovers travel to Quebec, they mostly decide to visit again. The largest casino in Quebec has about 18,000 visitors every day on average. They showcase all types of casino games, including roulette, blackjack, slots, and table games.
With the varying number of table games available in Canada casinos, punters would have the ones that suit their pockets. The quality of games and hospitality in Quebec are top-notch and gambling remains legal for players who are 18 years and above.
3. Singapore
Singapore is a city in the Republic of Singapore, an island nation. The city is often considered as the city of the future. With the relaxation of gambling laws in the city of beauty, it's become a must-visit place for gamblers, primarily Asian gamblers.
The city has some integrated resorts for exclusive casino purposes. For example, at the Sentosa Casino, there are more than 2,400 video slots including Starburst, Sizzling Hot, Book of Ra, Double Up, among several others. A visit to Singapore would always make gamblers fall in love with gambling all over again.
4. Las Vegas
Las Vegas is the city of pleasure. It is located in Nevada, USA. The tale of pleasure in Vegas is one no casino enthusiasts can outlive. With the numerous stories about Vegas from the trendy hotels, musical concerts, to the modern and 1960s-style of gambling, casino lovers cannot but want to include Vegas in their list.
Gambling is seamless in Las Vegas, with varying game types suitable for each gambler's bankroll.
5. Melbourne
Melbourne is the capital city of Victoria, a state in Australia. Casino enthusiasts who travel to Melbourne enjoy a variety of casino games from baccarat, blackjack, table games, and slots and enjoy the great weather during winter.
If you decide to visit the place in January, it would be an added avenue for you to enjoy the Australian Open Tennis tournament.