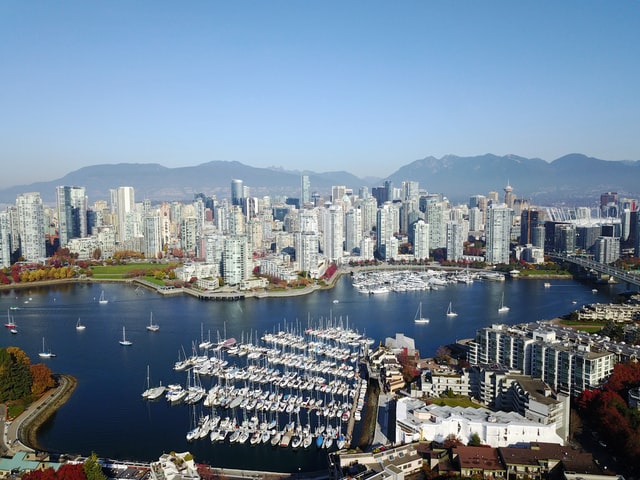 While Vancouver is not the cheapest city in the world, it's definitely a classic case of "you get what you pay for." An incredibly beautiful city, it's surrounded by mountains and water, providing a wealth of outdoor adventure opportunities while boasting outstanding, diverse cuisine along with a booming startup and tech scene and vibrant film industry.
It's no wonder Metro Vancouver is one of the fastest-growing metropolitan regions in North America. Researchers at Ryerson University's Centre for Urban Research and Land Development noted that over the 12-month period before COVID-19, the population grew by some 40,000 people.
Weigh the Pros and Cons of Living Downtown vs. the Suburbs in the Greater Vancouver Regional District
When you're searching through the homes for sale in Vancouver, it's important to weigh the pros and cons of living downtown or in the suburbs. While there is significantly less expensive housing towards the east of the Greater Vancouver Regional District in places like Surrey and Burnaby, if you work downtown, it will take you 90 minutes to get there. That could put a big dent in any savings, not to mention taking a big chunk out of your personal time.
Ditch Your Car
If you do move downtown, you'll be able to walk, bike, car share, or take the subway 99 percent of the time. There's really no need to have your own car, saving the impact on the environment and your wallet when it comes to monthly payments, maintenance, and repairs. When you want to go to Whistler or Squamish, it will be cheaper to get a rental or take one of the carshare options.
Invest in Outdoor Gear
With Vancouver nestled between the mountains and the Pacific Ocean, there are endless recreational opportunities that can be enjoyed among some of the world's most spectacular scenery. If you've wanted a more active outdoor life, this is the place to be. Everyone here seems to be into the great outdoors, with outstanding hiking during the warmer months and even skiing just a few miles from downtown at Grouse Mountain, Mount Seymour, and Cypress Mountain.
Stanley Park is right in the city, popular for hiking and biking, while the long list of other options includes everything from sailing and kayaking to fishing and golfing. What that means is you're going to want to invest in some outdoor gear if you don't have it already. Keep in mind that Vancouver doesn't get much, if any snow, at least compared to the rest of Canada. Wintertime generally means rain, and if it does snow, it doesn't stick around as it's warm enough that it will wash away.
Meet New People Through Sports and Activity Groups
The best way to meet new people after moving to Vancouver is to join a sports/activity group. Establishing a social circle can be difficult if you don't like playing outdoors. Check out sites like Meetup.com and sign up to join one of the many groups that are focused on activities you enjoy like, hiking, running, or biking. Or join one of the beach volleyball or ultimate frisbee leagues. The options are practically endless.
If You Don't Already Have a Job Lined Up, Make Sure You Can Earn an Income Here
The job market is strong – work in real estate, TV and movie productions, and software development is typically readily available for those with the skills. But If you're thinking about a job in the hospitality industry, understand that it's filled with beautiful fit people who have a ton of experience, most of whom are trying to break into movies and television while taking advantage of the many outdoorsy things the area has to offer.