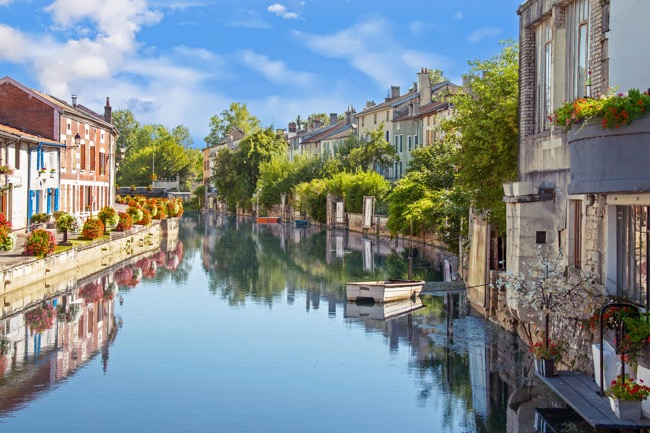 Are you planning the ultimate getaway to France? What better way to do it than experiencing the fascinating history, beautiful beaches and mouth-watering foods?
We're sure France has something just for you, so in this article, we've lined up 5 reasons to visit France on your next adventure.
Sun, sea and ski
For many, France is the best of both worlds: From beautiful sandy beaches with clear water and sizzling heat in summer months to incredible mountain ranges to enjoy long hikes, dreamy vistas, and skiing in winter months. It's no surprise to know that people consider France to be one of the most popular destinations in the world.
French Properties
France is as much about where you stay as what you eat and do. French properties are just sublime, and there is so much variety to choose from for your next getaway. Think luxurious farmhouses in the rural Dordogne, villas with stunning views, historic chateaux, and grand manor houses to fit all your family and friends.
Food and wine
France is known for many things — it's beautiful towns, charming language, and gorgeous beaches. While these are all true, the country's food is not to be forgotten. From its rich and natural flavors, to the French finesse to savor and enjoy food, there's no doubt it plays a significant part of what attracts tourist to the country.
But no proper French meal is complete without a few glasses of wine, and the country's vast array of wines is another draw for visitors.
Art, history and culture
France is extremely proud of its long rich and fascinating history, including figures such as Napoleon, Louis XIV to epic events like the French revolution. There are also famous battles sites, like the D-Day in Normandy, as well as stunning Renaissance castles scattered throughout France, not to mention the countless masterpieces, painting and sculpture-like the Mona Lisa. You're spoilt for choice if you come to explore France's history with Museums and art galleries being such a significant pull for tourists.
Escape to the countryside
Besides Paris, and some of the major cities, most of France is countryside with enchanting picturesque towns and villages waiting to be explored. If you're looking to escape the hassle and bustle of everyday life head to regions like the Loire Valley and Dordogne to admire hilltop views, canals, and beautiful buildings pulled straight from a storybook.
If France is not on top of your list for next year, we hope this will change your mind.
Happy Travels!