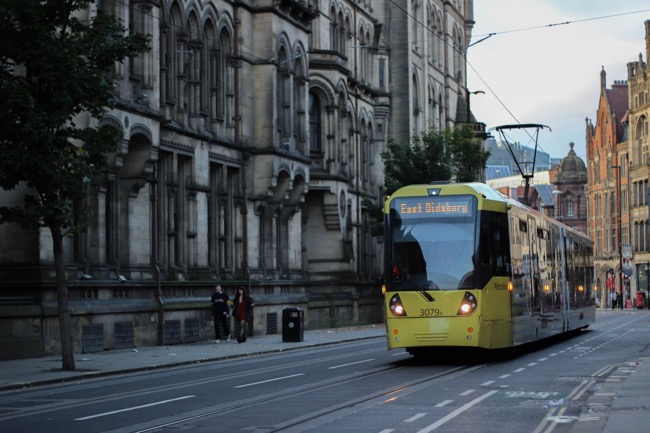 With a student population of over 85,000, and one that has grown by almost 150% since 2002, becoming the 3rd most popular city for international visits in the UK, the demand and opportunity for unique, quirky and high-quality restaurants and bars to attract visitors in Manchester is plentiful.
If you get a bit hungry when exploring the northern capital, here are 5 restaurants to visit in Manchester.
Cane & Grain
Located centrally and easily accessible, Cane & Grain embraces the student scene with its skater aesthetic and craft beer selection. The restaurant on the ground floor specialises in a range of smoked ribs, and there is plenty of variety on the different levels if you're after something different.
For the many Chemistry students in the city, or anyone who simply fancies a cocktail, the Science & Industry bar section of the restaurant offers table service with some experimental drinks, served in some exciting ways.
Did you know? Manchester's electric nightlife attracts a wide range of people and is beginning to turn the heads of many young entrepreneurs and professionals away from the UK's capital. With average house prices that are less than half of that in London, matched with a thriving tech hub and plentiful job opportunity, it is easy to question why you should pay so much to live in the capital when you can live much more comfortably in different parts of the county. Property investment companies such as RW invest, for example, accommodate this growing demand with apartments in areas with direct links to both the city centre and Media City UK.
20 stories
If you fancy an experience that's perhaps considered a cut above the rest, then 20 stories is certainly that, at least in terms of the location. Situated atop the 19th floor of No.1 Spinningfields, the restaurant is similar to Liverpool's Panoramic in terms of its breath-taking 360-degree views of the city skyline. Ingredients are also sourced from within a 50-mile radius, for an authentic taste true to the city.
V-Rev Vegan Diner
Manchester's welcoming approach to a wide range of people and cultures is also communicated in its restaurant offerings, and V-Rev is an excellent example of this. A fully vegan restaurant that opposes all discrimination of all forms, including homophobia and transphobia, the V-Rev vegan diner isn't just a meat-free gimmick. The American-inspired menu features some fully loaded burgers and hot dogs, and the impressive 'milkshake' selection is sure to satiate both herbivores and carnivores alike.
Black Milk
For those with a sweet tooth, Black Milk, located in the northern quarter creative hub, specialises in some Instagram-worthy desserts. From smoothies to ice cream sundaes to cheesecakes, the popular choice is their 'freakshakes', which seem to combine every item in the menu. It's worth visiting if you're in need of a sugar rush, and the staff even offer an incentive for sharing your experience on social media, either a free trip next time or 50% off, so make sure you take some pictures if you go.
Home Sweet Home
A compact yet welcoming atmosphere is offered at Home Sweet Home, a restaurant with extremely friendly staff that again is located in the popular northern quarter. A varied breakfast offering is available here, perfect to kickstart your day, but the most popular choice is the 'cheeseburger toastie', a unique menu item with many passionate fans.