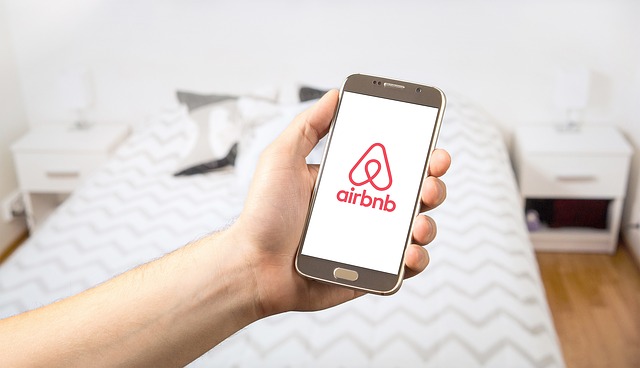 Managing your Airbnb while traveling might sound difficult, but it is possible. In fact, there are countless Airbnb hosts who are traveling the world while managing an Airbnb. Even while traveling, you can still monitor your vacation rentals with the right people and technology. You don't have to postpone your travels to manage your rental property.
By getting your property set up so you can manage it while you travel also means you are setting it up to be better managed when you are at home. The fewer hours per week you spend means you can put your hours into growing your business (or traveling more).
Here are some tips for managing your Airbnb while traveling.
Hire a housekeeper
Hiring a housekeeper should be the first thing to do before you plan your trip. You need to make sure that you have someone at the location to maintain your Airbnb. Since you will not be available to supervise cleaning and other activities in the rental, it is advisable that you hire an individual or company that is trustworthy or has an excellent reputation in the business. 
The housekeeping will make sure that your Airbnb is clean and all the customer requests are met. You need to remember that if your vacation rental is not well-maintained, then you will get bad customer reviews and reputation. A good housekeeper will make sure that everything is to keep the customers satisfied.
Get vacation rental software
Airbnb management software such as AirGMS is a great tool when running your Airbnb remotely. The software will make it easy to manage your property from your computer. You can then be living the dream of running your property while sitting on a beach on the other side of the world.
The first thing that this kind of software will do is automating your communication with guests with predefined templates and triggered messaging.
A good Airbnb management software will help in setting price for your vacation rental, change it without a need to log in and out to Airbnb. Managing your rental price is an important factor in running a profitable Airbnb operation. You need to hit that sweet spot where you are charging just the right amount so that you are making enough income and have a high occupancy rate.
Management software allows you to manage your team of staff as well. All your cleaning and maintenance messages will be here, so it saves the hassle of having important messages and tasks mixed up in your general email account.
Get a professional website with comprehensive information
A good website will go a long way in helping you manage your Airbnb, even when you are out of town. The website should provide a complete source of information for your guests so they never have to call you. Besides, all the details should be mentioned in the Airbnb listing for sure. Guests will want information about the vacation rental before they make reservations, so the more information that is on the site the better chance you have for making a sale. You should also be constantly improving the site by adding new answers to questions that arise.
Do all the maintenance before leaving
Before you leave, it is important to make sure that you make the adequate preparation. There are some major areas of the home that you need to check before you travel. For instance, you can check your air conditioning unit to make sure it is working properly. The last thing you want is to get calls from a malfunctioning system when you are away. Also, make sure that the kitchen appliances are working well so that your clients can enjoy a peaceful stay. Make a list and carefully check all the amenities to rest assured you won't get unpleasant surprises.
Have an in-house repair technician
In addition to hiring reliable cleaners you will need a reliable in-house repair technician.
Even if you're not traveling this is something you should be doing anyway. Too often you hear horror stories of landlords who try to save money by doing the home repairs and maintenance themselves. Unless that is your field of expertise, then leave it to the experts. Put yourself in the situation of the renters and ask how you would feel if the hot water system breaks down and no one comes to fix it.
The repair technician will take care of all the break-downs that might happen when you are away. You need to look for someone who can handle all type emergencies in case of appliance break-down in the home. And if they can't fix it they need to have authority to hire someone who can.
While unscrupulous landlords have been able to get away with shoddy maintenance in the past, in the age of Airbnb where every stay is reviewed, you can't afford bad reviews. Even one less star per customer on your review page will affect the number of bookings you receive.