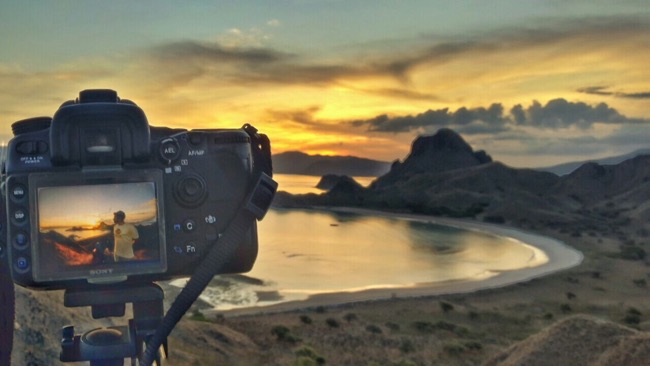 Nowadays, a photo is more than just part of our memories. It's a statement that needs to be on social media. We become so pressured about taking great photos that we even hire vacation photographer just to have something new to post on our Facebook and Instagram accounts. Well, if you feel like you want to be a celebrity for a moment and take wonderful shots of yours, then you might consider hiring a vacation photographer.
5 Tips on Finding the Right Vacation Photographer
1. Professional Vacation Photographer
Well from the word itself, professional, we want to experience a high-quality performance from a pro. We want our vacation to be memorable and along with it are beautiful, unique, and breathtaking photos that amateurs are incapable of doing. A professional camera or photographer has everything set for you, they have the tools and resources they need to give you that photo-shoot-like. All you need to do is to follow the photographer's instructions and give your sweetest smile.
2. Knowledge About Location
Before you hire a photographer, make sure that as much as possible they are locals and knows pretty much everything about your vacation destination. It's very helpful that a person knows the ins and outs of the place. That way, they can have the perfect shot with their tourist spot or anyplace that can make your pictures stand out.
3. Give Some Guidelines
Have you watched model search TV series? And how the photographer commands the model and the whole shoot? Well, that is what a professional photographer is all about. They will command you to do certain things to make you extra gorgeous in your shot. Perfect angle, lighting, and different poses are some of the things that they can teach you. And you'll never know, it can help you to discover your inner model.
4. Consider Your Ideas
Although they are professionals and they know all whats and hows about photography, they must incorporate your ideas. You are the boss and what you think and say should always matter. They are just there to guide you, it's your vacation and what you want to happen is what should happen. Don't hesitate to tell your photographer about your thoughts, it can help in making great photos.
5. Have a Website
It is necessary that the vacation photographer you want to hire has their own website. This will serve as their biography on how they are as a photographer. I mean, what are their forte? You want to make sure that they are photographers that fits your style, your needs, and what you envision your pictures to look like.
Conclusion
Summer is just right around the corner and I'm sure that most of us can't wait to go on vacation. We are waiting for this moment to flaunt our bodies and work our tan. But wait? Are you finish packing up your luggage? Do you have enough outfits? Who's going to take your picture? If you haven't found the right photographer for you then you should take a look at local photographers from top destinations.