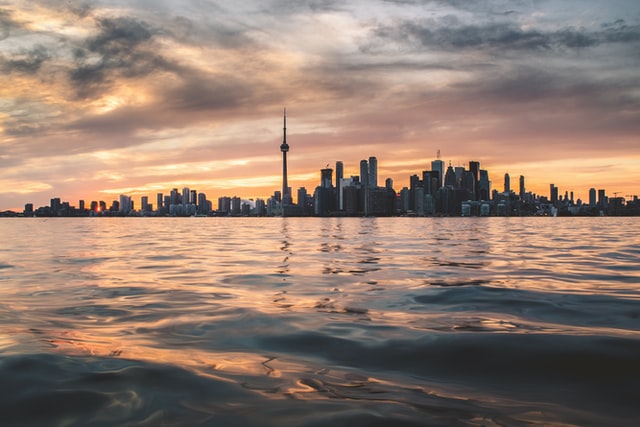 Being the largest city in Canada, Toronto boasts its dynamic mix of tourist attractions. This only means visitors, or even residents, will definitely find no shortage of things to do, regardless of the season.
The city center of Toronto is relatively easy to navigate. In fact, if you rent a place to stay for your vacation like this condo, you would be surprised just how a lot of the attractions you can find here are only within walking distance of each other. You would not mind long rides either as it has a subway system to cover these distances.
5 Top-rated Tourist Attractions in Toronto
We think the proper question to ask when in Toronto is "where to next"? So here, we have provided the five top-rated tourist attractions that you should not miss when visiting the city.
1. Royal Ontario Museum (ROM)
The ROM is one of Canada's premier museums that happen to be in Toronto. With an international reputation for excellence, this museum houses an outstanding collection covering natural history, art, and culture hailing from different periods from all over the world. The Michael Lee-Chin Crystal, a modern wing featuring glass and sharp angles, instantly gave ROM the reputation of being one of the city's most recognizable buildings ever made.
2. Ripley's Aquarium of Canada
If you are one who dreams of a mermaid life or has been fascinated with the life under water at such a young age, then going to this fabulous facility will definitely be a dream come true. Ripley's Aquarium features a huge underwater tunnel with a moving sidewalk as you witness the marine animals gliding past the tunnel roof above, thereby making it one of the most popular things to do for families that visit Toronto.
3. Entertainment District
If New York has a Broadway, then Toronto has an Entertainment District that basically comes to life when the skies get dark. If you are into major theater productions and latest performing arts, this is the place to be. There is also a wide range of gastronomic options to choose from so you can chat all about the shows you have watched while dining.
4. Toronto Zoo
Toronto Zoo has been able to offer an outstanding and diverse collection that includes but are not limited to giraffes, penguins, orangutans, lions, and pygmy hippos. With approximately over 5,000 animals, it is not surprising to know that the Toronto Zoo, that lies on the Rouge River, is divided into several sections to represent major regions of the world. That being said, this zoo also highlights theTundra Trek, the Gorilla Rainforest, and the Great Barrier Reef.
5. Niagara Falls
A lot of people go to Toronto in summertime mainly because they want to enjoy the beaches and parks. But more importantly, tourists flock the city to see the Niagara Falls. Its strategic location has made it top tourist centers in Canada. Everyone visiting Toronto should take the time to see the natural beauty of the three waterfalls. Tourists can stand along a railing close to where its water tumbles. They can also dine at restaurants or visit other attractions located just behind the viewing area.
Explore and enjoy more
These are just five of the many things to do in Toronto. So it is really important to plan your itinerary ahead of time. You may not be able to visit all the tourist attractions in Toronto but at least you will be able to tick off five mostly visited ones off your bucket list. For more budget travel tips for you to maximize your stay in Toronto, read this.