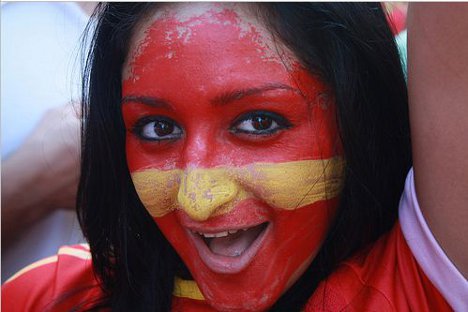 [Flickr image credit: spooneater]
Mention Spain and you'll often conjure up images of beaches, seafood and tapas. But delve deep into the heart of Spain and you'll find that it's not all siesta and fiesta in the olive country. Rich with age-old cultural traditions and modern, futuristic styles, the multi-faceted country is buried under many layers of skins. Take your time and peel off the country's surface one by one to truly relish it. Here are five ways to veer off the standard tourist trail and uncover the authentic side of Spain that few short-term travellers get a glimpse of:
1. Speak to the locals
The Spaniards are known for their friendly, out-going nature. Even if you don't speak Spanish, the natives are usually more than happy to help. It's easy to strike up a conversation with the locals at a bar or any public place. The locals know their city inside and out and they're the best source of secret insider information.
2. Visit small, unmarked towns
Instead of the major cities like Madrid, Barcelona and Seville, head into Spain's backcountry and experience the rural countryside the way locals do. Many of the intercity bus lines stop at small villages, so take the opportunity to explore the lesser known areas and you'll find a side of Spain that's far different from your initially impression.
3. Learn Spanish
If you're planning to veer off the tourist trails, you'll often find that taking up the language is essential. Spanish language is not too difficult to learn, especially for European-language speakers. For those with a tight budget, find a person who's willing to teach you Spanish in exchange for a few English classes and you'll be on your way.
4. Take part in local festivals
During local festivals like La Tomatina or the running of the bulls, traditional practices are often on display. You'll get to witness how local villages still carry out these traditions the way they've always done since centuries ago.
5. Avoid the coastline
The Spanish coastlines get packed with tourists in summer; you can easily hop into a bar and find an English bartender. If you're looking to experience the genuine Spain, then try to avoid these tourist towns. Instead, head inland or north to the mountainous regions where the country's spirit lives on.
Guest post written by travelinsurance.co.uk who provide annual travel insurance.