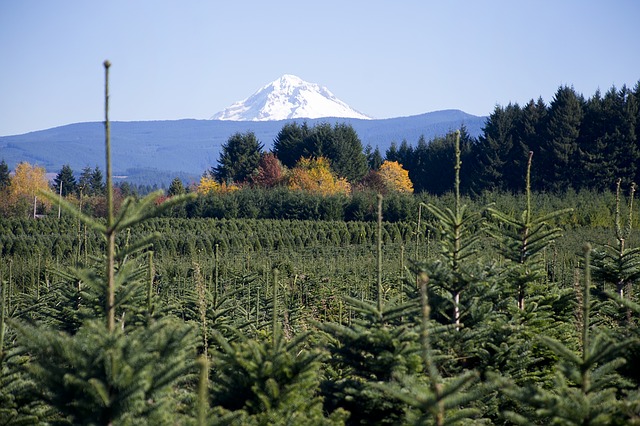 Who doesn't love a good road trip? You don't need to spend a ton of money and fly halfway across the world for a great adventure. Nature lovers and hiking aficionados looking for a good time away from home will be pleased to hear that the west coast has an abundance of natural attractions available on the cheap—you just need to know where to look!
A road trip is a great way to familiarize yourself with the wonders of the earth, here, in our own backyard. If you are a nature lover looking to pass through any of the West Coast states—that is, Oregon, California, or Washington—this list of 5 hidden gems on the West Coast is for you!
Of course, even the most seasoned of vacation-goers might make a mistake or, worse, be involved in an accident. If you're involved in an mishap you believe was the result of negligence near Oakland, you might consider contacting accident injury lawyer the Barnes Firm.
Speaking of Oakland…
Sibley Volcanic Regional Preserve, in Oakland, CA
At just shy of 100 years old, the Sibley Volcanic Regional Preservation in Oakland, California is one of the first three parks designated in the East Bay. Sibley Preserve is unique in that it allows visitors to see the cross sections of a once active volcano. The park has the one of the highest points in Berkeley Hills, known as Round Top. While Round Top itself is blocked off and off-limits to hikers, the Round Top loop boasts a sight worth the undertaking anyway. The hike is an easy one, but the sights are unmissable.
Middle Harbor Shoreline Park, in Oakland, CA
A 38-acre shoreline featuring a public beach, the Middle Harbor Shoreline Park in Oakland, California is not to be missed. World War II buffs will delight at the rich history the park boasts as a Naval supply center from World War II to 1998. Formerly known as the Oakland Naval Supply Depot, history fans will delight in finding all of the subtle markers and structures held over from its tenure as a supply center. At one point, the supply depot boasted a little town to call its own, including a post office and a fire station.
Today, the Middle Harbor Shoreline Park has a lot more to boast about. The park has its own amphitheater, with live entertainment featured intermittently. There is an educational viewing tower overlooking the port and the entirety of the park. There are viewing binoculars scattered across the trail for enhanced viewing of the bay which had been obstructed for nearly 100 years. Talk about a hidden gem!
Soap Lake, in Soap Lake, WA
Popularly known as "the healing waters," Soap Lake in Soap Lake, Washington calls itself the "world's greatest mineral sea." The lake gets its name from the appearance of "bubbles" on the water's surface on windy days. Visitors claim that a lengthy dip in the waters of Soap Lake rejuvenates the spirit, relieves muscle aches and joint pain, and softens the skin. With over 23 different minerals in the sea, there is an added buoyancy that makes swimming in its waters a fun and unique treat. Mud baths are a special feature of this attraction: slather up and then bask in the sunlight for a DIY spa treatment.
The Grotto, in Portland, OR
Unlike the other attractions on this list, the National Sanctuary of Our Sorrowful Mother—AKA the Grotto—in Portland, Oregon, is not free. But don't scroll past just yet! The admission fee is under ten dollars for all entrants, and the pricetag is definitely worth it. Walking through the garden is an ethereal, breathtaking experience you will not want to miss. If you love nature and are drawn to peaceful, meditative silence amongst gorgeous, exotic flowers, you simply cannot afford to pass up the opportunity to visit the Grotto.
Devil's Staircase Wilderness, in Portland, OR
The Devil's Staircase Wilderness in Portland, Oregon, is just that—a wilderness! Known as a coastal rainforest, the Devil's Staircase is not for the faint of heart. There is no officially recognized trail to follow, and it's a vigorous journey with little in the way of reprieve. It is strongly recommended that no hiker undertake the journey alone. But dedicated and experienced hikers should feel free to take guided hikes, such as that offered by Cascadia Wilderness. Be warned: this is a demanding experience, and it will exhaust you physically should you undertake it. However, this hidden gem is one that nature lovers with an affinity for hiking won't want to miss.