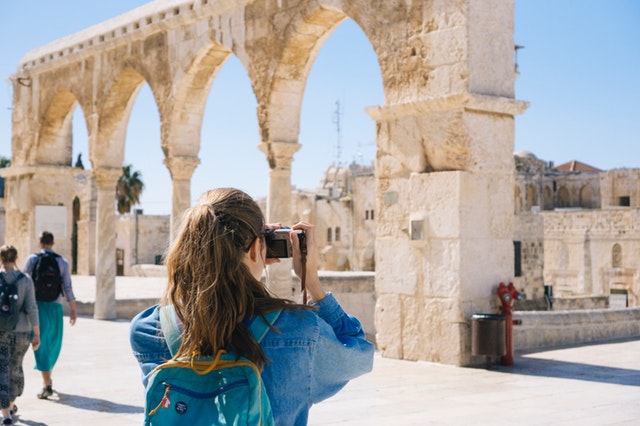 After a long term of working so hard to attain high grades, all you can think of is going to a sandy beach and enjoy the cool breeze with your friends in the evening. Well, truth be told, traveling can prove to be quite expensive, especially if you are a student. But, believe it or not, it doesn't have to!
If you and your friends are planning to go for a trip during the summer holidays, here are a few things that will help you have a fantastic time while on a budget;
1. Pick the destination carefully
Where do you want to go? Do you prefer adventure or just chilling on the beach? Or both? These are some of the questions you need to ask yourself when planning for your vacay. Of course, having a tight budget as a student might not make you go to the high-end hotels but may land you to a place that you will still have a time of your life. With 50 bucks, you can get a place where you can spend 2 days whereas, with the same amount, you can find a destination and get to stay for 5 days. It is at this point that you need to weigh your options.  Choose a destination that is within your budget and at the same time, one that will quench your thirst of adventure.
2. Start planning early
Ever heard of the phrase the early bird catches the worm? This same aspect applies when you start planning for your vacation. Planning ahead gives you time to save up for the trip and also helps you land some of the best deals. For instance, booking a flight months before the D-day is cheaper as compared to booking the flight in the last minute. You can use various flight apps such as Skyscanner to check and compare the prices of flights and choose one that you can afford. In addition, it is advisable to book your accommodation early enough as most hotels offer discounts on early bookings. Also, if you have any holiday assignments, make sure that you finish them before you go for your vacation. You also have the option of hiring a paper writer to do it for you.
3. Invest in travel insurance
Investing in travel insurance might seem trivial, but best believe it is one of the most important things you need to get when going on a vacation. You never know what might happen during your vacation. Unfortunately, there are times you might fall sick or even get involved in an accident, and that's where the travel insurance comes in handy. And the good thing is that student travel insurances are often cheaper.
4. Look out for student discounts
Being a student sometimes comes with various perks, especially when traveling. Most travel agencies, flights, and hotels often have amazing discounts for students. This is precisely what you want to take advantage of. All you need to do is be on the lookout for the students' deals available, verify that you are a student by showing your students ID and make your bookings. The discounts are a great way to offset you some amount when traveling.
5. Stay in a rented apartment
Another great way you can save some coins is by staying in rented apartments. Today, there are a plethora of villas that are equally good and still affordable. And with the villas, you can share rooms which in turn makes it even cheaper for you. Most villas will also allow you to bring your own foodstuff and cook for yourselves, which as a result saves you costs of having to buy food from the hotels. There are many apps available today that can help you find apartments for your stay during the vacay. Note that the prices of the villas vary depending on various factors such as the proximity to social amenities, apartment features, and so on.
6. Do not rent out cars at the airport
If you will be needing a vehicle to move around the new city, do not make a mistake of renting it out at the airport. Most rental cars at the airport double their prices, which might make you spend most of your money on them. Instead, search online for car rental agencies in the city and choose one that offers reasonable rates. In fact, if you want to save up even more, use the public means of transport.