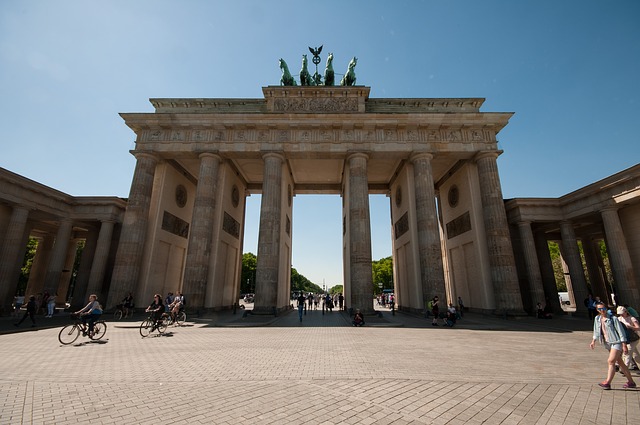 Germany is one of the finest places to visit during the summer of 2018 and if you have free time, looking to plan out a vacation, or just need some time off, then you should definitely check this great city out.
Cosima Cinema
If you're a movie buff and if you have a thing for history, the Cosima Cinema happens to be the oldest cinema in Berlin and you should put it on the top of your list. It has an impressive collection of artistic movies and documentaries that you will love to enjoy watching, if you're into that sort of thing.
Biking along the Berlin Wall
Berlin happens to be one of the most bike-friendly cities in the world and there is a huge amount of bike tours for you to choose from. If you want, there there is a 13 km bike route that traces the Berlin Wall, starting in Mauerpark and ending with a view of the River Spree. Of course this is also going to be for people who have a penchant for history so if you do not appreciate history and want to bike around casually, there are several other routes to choose from.
Visit the world's first Gay Village
While this may settle the more conservative tourists, Schöneberg is a place that is rich in colors and more importantly, it is the home to the more pleasant middle-class residential area that is also known for its concentration of upscale gay culture. Now if you are wondering what could you possibly be doing here during the Summer season, well there are lots of things to do actually.
First, you can check out the Museum of Unheard Things, which is a place full of objects that surround daily life, and some of them can even bring a lot of people closer thanks to the extensive and compelling story narrative. If that is something that you do not want to do, then perhaps the bars, clubs and hotels of Schöneberg will. You can always check out the More restaurant too. It is located at the heart of Schoeneberg at Motzstraße, with the brilliant red interior expected to catch you off guard.
Visit KaDeWe
If you're a bona fide shopaholic, then we highly recommend that you check out KaDeWe. It is made on 60,000 square meters and happens to be the largest department store in continental Europe. Short for Kaufhaus des Westens, KaDeWe is a commercial center that was built in the early 20th century by the famous architect Emil Schaudt. It was nearly destroyed thanks to the Second World War bombings, but it was revived later on. It now attracts 50,000 visitors a day. Not too bad for a building that was almost reduced to rubble.
Visit the Schöneberg Swimming Pool
Berlin is often accompanied by cold weathers but if you feel that you can handle the extreme temperatures, then you should visit the Stadtbad Schöneberg. It is a municipal indoor swimming pool with natural light and a calm atmosphere. Visitors and tourists can swim lengths in the 25 meter pool, but if you want to do nothing more than relax, then there is a dedicated area for that too.
Watch the World Cup
Football is more of a religion in Berlin that is practiced nearly every single day. If you also want to be a part of the World Cup then there is a way to do a live stream of FIFA World Cup 2018. You can always check out ways on how to hide your IP address and if you are successfully able to carry this out, then livestreaming the event should not be a problem for you.