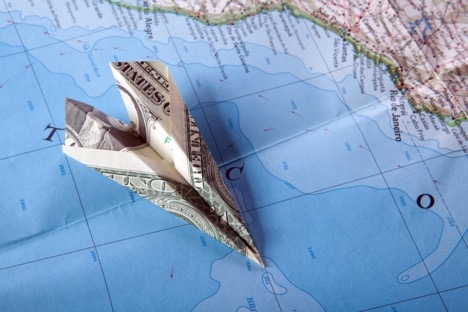 Most of us infected with the travel bug aren't what most people would call well-off. We invest an inordinate percentage of income in items with little monetary return, like plane tickets, hotel rooms, and fancy cameras, and as a result, we usually choose places to visit that aren't particularly hard on the wallet, like South America or Southeast Asia.
However, what most budget travelers fail to recognize is that while we applaud ourselves for our financially savvy traveling strategy, we are actually missing out on some of the most outstanding world travel opportunities — just for the sake of our bank accounts. To prove my point, here are seven of the highest-priced travel destinations on Earth and why you absolutely cannot miss them due to their expense.
First, Some Big-Ticket Travel Tips
Budget travelers aren't accustomed to spending thousands of dollars on one-way plane tickets and hundreds of dollars on hostel beds, so many have never learned some important lessons about saving money on expensive travel, like these:
Season. Obviously, the tourist high season will be most expensive, but off-seasons are also pricey. The best deals occur during shoulder periods, usually in early spring and fall.
Credit cards. Rewards cards can save you more than airfare; with the right combination of cards, you can go places for virtually no expense whatsoever.
Friends. More bodies mean more opportunities to split the check, so the more people you travel with, the cheaper your trip will be.
Discounts. Many of the most expensive places contain must-see attractions with costly tickets, and you can save by purchasing group fares at hotels or tourism offices.
The truth is that travel anywhere can be expensive, but with the right strategies, it doesn't have to cost as much as we usually spend. Thus, without further ado, here are the places it pays to visit — even if you pay quite a bit to get there.
1. Norway
For 10 years, Norway has held the top spot among expensive travel destinations. For many travelers, this might come as a shock: The Scandinavian country seems to offer few world-famous landmarks or natural wonders to attract tourists. The truth is Norway is a well-kept secret, containing some of the most gorgeous sights in the world.
2. Switzerland
Alternatively, as one of the richest countries in the world, Switzerland is barely surprising as an expensive destination, with the average hotel room costing roughly $224 per night. Worse still, the cities and countryside rarely offer discounts, as Switzerland is just as popular in snowy winter as in balmy summer. Still, the Alpine skiing alone should be enough to bring you to the Swiss.
3. United Kingdom
The Pound and the Dollar have always struggled for supremacy, but for the past decade or so, it has steadily become outrageously expensive for Americans to tour the United Kingdom. Still, few Americans can resist the pull of England, Ireland, and Scotland, which serve as mother countries to many in our melting pot. Filled to bursting with historical sites, including several hundred in London alone, the U.K. is worthy of a long stay — if you can afford it.
4. Italy
It is the extraordinary combination of stunning natural scenery, beautiful climate, delicious cuisine, and historical significance that makes Italy a must for tourists. Fortunately, many of the larger cities aren't especially hard on traveling wallets, but the drive to see the wealth of Italy's geography — especially wine country to the north — that can increase costs to nearly $4,000 per week.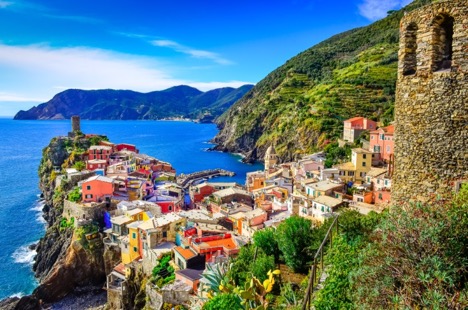 5. Australia
A Western destination near the Far East, an exotic island whose inhabitants speak English, Australia is full of intriguing contradictions. However, in just five years, the land down under has jumped from 38th to seventh in the list of most expensive countries, making it difficult not only for travelers to reach — considering its position at the edge of the world — but also for travelers to afford.
6. France
The top destination for light and love — not to mention outstanding cuisine — France builds its budget around its average annual $87.4 million in international tourism. In cities and the countryside, France's reputation tends toward luxury and sophistication, which doesn't come cheap. Still, there is no sight more welcome to tourists than the iconic Eiffel Tower, a common symbol of world travel.
7. Israel
A desirable destination for millennia, Israel continues to attract religious pilgrims, adventure seekers, and world travelers. The average visitor to the Holy Land spends nearly $2,000 for the privilege of staying and seeing age-old cultural sites. Yet, most travelers cannot resist the allure of a land that has been so contentious for so long.