To say London is a popular tourist destination would be an incredible understatement. It's one of the most frequently visited cities in the world, and seems to get more interesting with each passing year. As is typical (if somewhat counterintuitive) for a popular destination, however, London is commonly boiled down to five or ten main attractions. These are things you'll certainly see: Big Ben, the London Eye, the Tower Bridge, the Houses of Parliament, etc. Actually, you can fit them all into a single day without too much effort!
Here we wanted to dive a little deeper into this wonderful city and discuss a few of the things you don't read or hear about as frequently.
1. The Thames Path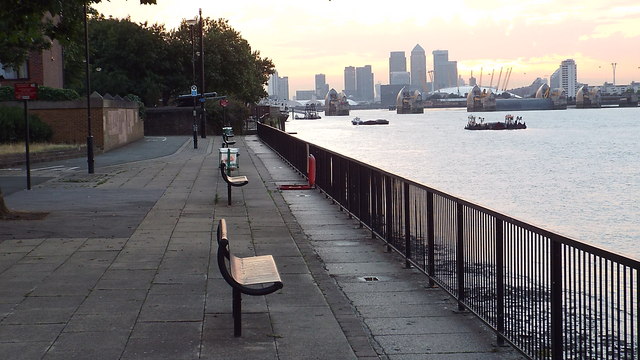 The Thames itself is one of the major natural attractions of London, and you almost can't miss it if you're visiting the city. There are popular stretches alongside the river, and some even take the time and money to ride a river cruise through the city and surrounding areas. But not everyone knows about the Thames Path. It's just what it sounds like: a long walk along the river that offers walkers lots to see and do in terms of smaller sights. If you have a free morning or afternoon, it's a great way to get to know London.
2. Camden Passage
Really, this is little more than a narrow pedestrian street. But that doesn't mean it isn't worthwhile. The world's best cities are famous for their popular avenues and tucked away neighborhoods alike, and Camden Passage feels a little bit like both. Filled mostly with antique shops and markets, it's mostly just a charming place to walk through, and it's not quite as packed with tourists (usually) as some more major pedestrian areas.
3. The Hippodrome
If you were to look into London's casino culture, you'd probably find out two things pretty quickly. First, that real money gaming is completely legal in the UK, to the point that online activity has become prevalent; second, that the Empire Casino is considered to be one of the best in the world. That's all well and good, but the Hippodrome is perhaps the most unique gaming establishment. It's not obscure by any means, but it does feel more exclusive and original, whereas the Empire is a little bit more like your standard big city casino.
4. One New Change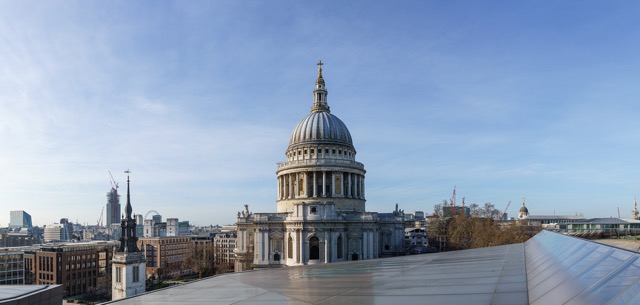 One New Change isn't particularly off the beaten path. It's actually more or less a shopping area. But the roof terrace is a sort of hidden gem among tourists, not a secret but something that doesn't usually make it to the top of city guides. It's open to the public and offers some of the best views of the city you'll find – even compared to the famous view from the top of the London Eye.
5. BAPS Shri Swaminarayan Mandir
The name is a little bit of a headache for English speakers, it's true. But this is one of the most breathtaking things you can see in town. A post on "unusual London" noted that it's actually the biggest Hindu temple outside of India, which is pretty remarkable when you consider the worldwide popularity of this religion. And as such, it's one of the most impressive buildings in London.
6. World Tour Finals
You may be aware that London is home to one of the most famous tennis venues in the world and by extension one of the biggest sporting events. Wimbledon captures the attention of even non-tennis fans each summer. But you may not know that the city also hosts the year-end finals event that includes the top eight men and doubles teams on tour. It's held in November at the O2 Arena, and it's one of the better annual events in London.
7. St. Dunstan-in-the-East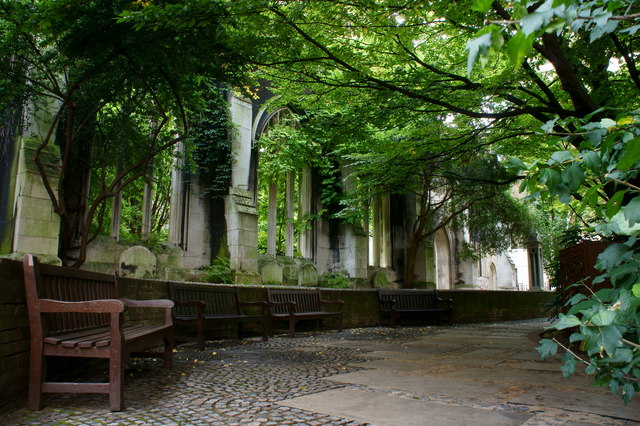 This is a ruined church that has become a sort of overgrown garden over the years. It almost looks like a scene characters might stumble on in the midst of a fantasy novel. Even cooler (or sadder, in a way), it has withstood two of the most devastating tragedies in London's history: the Great Fire in the 17th century, and the 1941 "blitz" bombing by Nazi forces. It truly is a ruin these days but many of its walls still stand and it's amazing to see up close.