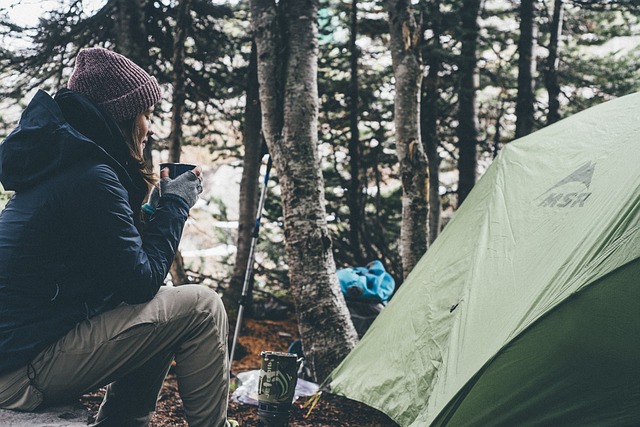 Hiking and camping go hand in hand, but they do have a common denominator. They both need serious preparation.
Before getting one with nature, there are more important things to consider: your health and safety. Make sure you get the most out of your therapeutic adventure. Be well prepared to camp and hike with these seven foolproof tips.
Know Your Trail
Whether you're going for a whole-day adventure or a weeklong camp, you need to familiarize your destination. Anything can happen when you're in the wilderness and left to your own devices. Here are some tips to prepare for your trip:
– Visit national park or tourism websites to know more about hiking and camping activities in the areas.
Check if the park requires camping permits.
– Print out detailed maps of your trails. Take note of possible water sources and local campsites where you can stop over.
– Install GPS apps on your phone. Get an actual compass in case the signal is low.
Practice Your Camping Skills
Now, you can't just charge into the battlefield without having the right guns. Prepare your body physically and mentally for the occasion.
Condition your body by hiking on nearby trails. This will help you ease into your upcoming activity faster. If you haven't camped in a long time, it's best to put your skills to the test. You can set up a tent in your backyard or try making a fire through friction.
Pack the Essentials
Pack as lightly as possible, but make sure you've got everything you need. The trick is to place the heaviest items at the center of your backpack. Then, surround it with the lightweight items. Put the things you need quick access at the topmost part of your bag.
Now what should you bring without packing all the pounds? Bring appropriate clothing for the season's weather conditions. Aside from underwear, a light, waterproof jacket and pants should shield you against the heat and the rain.
Don't forget your sleeping bag, tent, matches, headlamp, pocketknife, and food.
Bring a First-Aid Kit
A basic first-aid kit is one of the things you shouldn't miss when going out camping or hiking. It should include all the essentials:
– Bandages
– Cold compress pack
– Gauze dressing
– An antiseptic wash/cream
– A good compression tape
– Painkillers
Stick to a Food Plan
Even when you're going out for an adventure in the wild, it's important to keep your nutrition needs in check. Make sure you're nourished and hydrated to survive the demands of the activity.
Always stay hydrated during the trip. Drink at least four cups of water before your hike to avoid bringing too much water.
For a day trip, you can prepack sandwiches or trail mixes to get you going. Meanwhile, you'll need to bring more for multiday camping trips. Some good examples are cereal, fruit or veggie pouches, marshmallows, poultry or fish strips, and dehydrated food—that is if you have access to drinkable water.
Stay Safe and Hygienic
The last thing you need is to catch a bug or an illness while hiking or camping. Always practice proper hygiene and food handling even in the wilderness. Good safety practices should start from packing to plating.
Don't let perishable food stay out in hot weather for more than one hour. This will then be unsafe to eat. If there are water sources within your trail, you can bring water purifying tablets or a microfilter to clean your water.
Don't forget to practice proper handwashing before and after eating. If you don't have access to clean water, bring a hand sanitizer.
Get a Good Night's Sleep
Now that you've packed all the essentials for your trip, don't miss out on preparing yourself. Get a good rest the night before the big day. Going for an intense activity without proper sleep can make you sluggish and weaken your stamina. You don't want to miss out on all the fun!
Stay Safe with Nature
A good hike and camping excursion make great opportunities to bond with friends and family. You can even go solo and do some self-reflection. Just make sure to pack what you need, look out for your health, and stay safe!