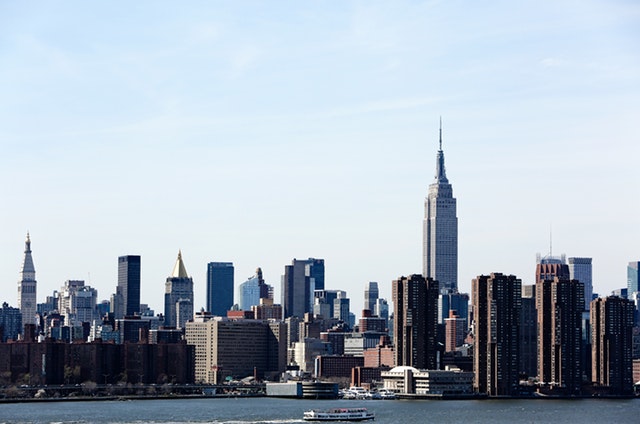 New York City: the setting of the all-too familiar fantasy we call the American Dream. NYC and its five boroughs stand tall as being one of the most famous cities in the world. The enormous skyscrapers, the lights, the inspiring roots – this city is one that everybody should visit and experience for themselves at least once within their lifetimes. Still, what does New York City really have to offer? Here's a hint: its more than you could ever imagine. The Statue of Liberty, Central Park and Broadway are all spectacular sights to see, but if that's not enough to convince sceptics, here are 8 amazing attractions in NYC that you've probably never heard about.
Panorama of the City of New York
That's right – New York City is so big, when they created this panorama they had to condense 100 feet into 1 inch. Still, this off-scale remake of NYC is an amazing sight to see when visiting the city and it's overlooked by many in favor of more famous attractions in town.
Museum of the Moving Image
Millennials will particularly enjoy this one. The Museum of the Moving Image is just what it sounds like: a museum dedicated to the art of film-making and photography. Its advanced technology makes for a great show and it's one that you definitely shouldn't miss.
Hear Live Jazz in Harlem
This might not be the first place you had in mind when thinking of NYC, but really, are you surprised? The city is known for its strong roots within music, particularly originating in the borough of Harlem. Making your way uptown for a chance to hear live jazz in its birthplace is something you will never regret, so add that to your NYC bucket list.
Alice in Wonderland…in Central Park
Alright, if you know anything about New York City, you have probably heard of Central Park. However, have you heard about a certain little wondrous statue that resides there? That's right, there is a state of Alice in Wonderland located within Central Park, so if you're ever visiting the famous location, don't forget to visit this little hidden gem too.
New York City Ballet in Lincoln Center
This is actually a rather well-known spot to visitors seeking the arts within NYC; however, it's on this list because it's vastly underrated and overshadowed by more popular tourist attractions. Whether you're dying to see The Nutcracker, or you've never seen a real life ballerina, the New York City Ballet is an incredible place to absorb moving creativity and inspiration – and the Lincoln Center isn't too shabby itself.
One World Trade Center
Almost everyone in the world has heard about the September 2001 tragedies inside the New York Twin Towers. America was never the same. However, not as many people know about the One World Trade Center that was built in memory of the tragic incident. It now stands as the tallest building in the Western Hemisphere – a breath-taking sight you will absolutely not want to miss.
Take a Bus Tour in Times Square
As this list comes to a close, you're probably now starting to register just how vast and unknown the City of New York really is to you. You might even feel overwhelmed, knowing there's so much to do and there might never be enough time. If this is you, don't worry – you can do 10 things in just one day if you take a Bus Tour inside the city. Companies like TopViewNYC.com offer packages that can take you to see as much of the city as you'd like.
There you have it, 8 exciting attractions in New York City you've probably never even heard about. Whether you've heard about them or not, don't forget to check at least one of them out on your next trip to the Big Apple.