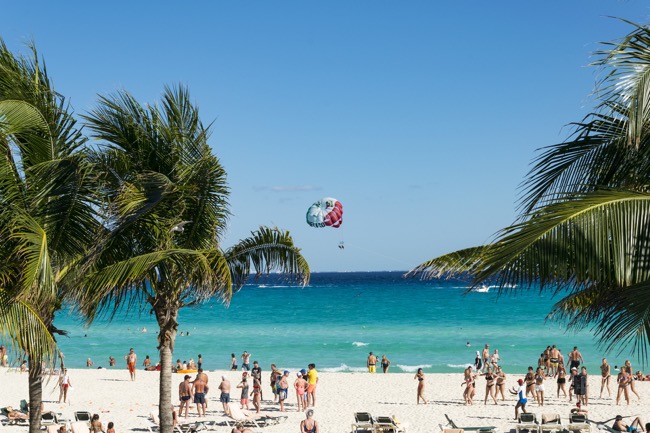 Expats have always found it appealing to own property in Mexico. With intriguing things like delicious food, sandy beaches, the promise of plentiful sunshine, and even welcoming locals, there is little not to admire about this North American destination.
To most foreigners, owning homes in Mexico City seems to be the easiest option due to the availability of parks, museums, shopping, nightlife, restaurants, and generally looser restrictions. Beachfront properties are still regarded as prime. However, inland properties in Guadalajara, Ecatepec, CDMX, and other major cities aren't associated with the same residential property laws. As a result, buying the beach becomes rather challenging for expats.
Foreigners might not always have the easiest time when it comes to purchasing a property. However, this is the norm in Mexico, with over 80% of its residents living in owner-occupied houses. In most places, purchasing property is quite straightforward, although there are a few hoops you'll need to jump through. Use this guide to walk you through all that you should know about how to buy property in Mexico.
1. How Is the Property Market Like in Mexico?
In general, the property market in Mexico is not only strong but also on the rise. Regardless of the threat of trade alterations from the United States, the country's economy is generally holding fast and is even growing more quickly compared to what economists previously predicted. Due to this, national buyers tend to snap up property, while foreign investors also haste to take a cut. Since it's a seller's market, home prices might be a bit high, and so are the values.
2. Can I Buy Property in Mexico If I'm a Foreigner?
Yes, with a few restrictions. Although Mexican citizens can buy land without facing any real barriers, foreigners experience a few geographically based barriers that could hinder some from purchasing in the most desirable areas.
If your residential property is 62 miles from a border, or nearer to the coastline, you will need to buy it via a Mexican bank. Although these can be formed and used, it is usually a long process. Typically, foreigners are encouraged to work with a lawyer or a notary while they navigate their purchase.
3. What Is the Estimated Cost of Different Properties in Mexico?
Although prices vary from one place to another, the cost of properties in major cities and on the beach is roughly the same.
4. How Do I Find a Property in Mexico?
Through property agencies and agents
If you're considering buying a property in Mexico, it would be prudent to involve a real estate agent. Since there is still an increase in popularity when it comes to online listings, if you decide to search on your own, you might realize that you are missing a lot of the available properties in your specific desired area.
Fortunately, realtor fees in Mexico aren't that much exaggerated, and it is usual to negotiate them down before doing anything else.
Avoiding scams
New scams are always being tired each day. For this reason, it can feel like it's difficult to protect yourself as you set out to buy a particular home. Nonetheless, the following principles should prove useful in making sure that you and your investment stay safe during the entire process.
Know the market. As a foreigner, you might realize that the prices of the homes you're searching tend to rise out of nowhere. In case you're not familiarized with the prices around you, then you could end up incurring much more money than the actual worth of your property.
Get a referral. In Mexico, real estate agents aren't required to be trained or licensed and could act independently of an agency. That means that there's no practical way to ensure that you are getting an agent who matters about your interests without getting a referral from your friend. If it's possible, it's always a good idea to use your network to find a reliable agent.
Meet the seller. Although it's fine to work through an agent, it's crucial to meet and talk to the actual seller. It will help you confirm that they're indeed selling their property, and if they have the right to sell that specific property.
Have an inspection. Since most homes in Mexico are on the newer side, there won't be many issues. However, it's still prudent to have your new property inspected for harmful things such as mold and pests, which could crop up pretty fast during the warm climate.
Trust your gut. In case something seems off, then it probably is. You should trust your gut and never go through with a purchase that you're not sure about.
Don't mail money. In case the seller isn't ready or willing to make the transactions face to face, it's likely a prudent idea to walk away.
Property Websites in Mexico
As aforementioned, in Mexico, there is still an increase in popularity when it comes to online property listings. As a result, it could be quite overwhelming to find sites with reliable information regarding what's available. Still, it is a good idea to use the web to get a feel for home styles, locations, and prices.
5. How Do I Select the Ideal Property?
Property types
Based on the location you choose to purchase, the type of property that you can obtain will vary. If you're considering major cities, check out for townhouses and apartments since you'll have a hard time finding freestanding homes or land. However, by the beach, keep an eye out for land parcels, larger villas, and lots of apartments, most of which are found in residential hotels.
The property's condition
Technically, in Mexico, you will find no official building standards for a property. For those who are purchasing a prefabricated home, you will need to hire a surveyor to perform a thorough inspection before you can settle in your new place. You should avoid hiring a surveyor recommended by your real estate agent or seller since this is a common scam.
6. What are Some of the Steps to Purchasing a Property as a Foreigner?
In Mexico, the steps for buying a home are pretty straightforward, irrespective if you're choosing to purchase in the restricted zone. Although they vary from one transaction to another, the process should be something like this:
– Investigate a Mortgage or, in case you're in the restricted zone, a fideicomiso or bank trust
– Involve a real estate agent
– Identify your property and come up with an offer
– Find a notary who can write a sale contract
– Finalize your mortgage or fideicomiso with the bank
– Sign that contract
– Pay your taxes
7. What Are Mexico's Legal Requirements to Buying a Property?
Purchasing property in Mexico will need you to involve a rotary to come up with a sale contract. However, the legal requirements here are pretty thin.
You'll need to:
– Determine how you'll hold the title. In case it's in the restricted zone, then a Mexican bank will hold the title in the form of a fideicomiso. And when you're out of the restricted area, then you'll hold the title in your name.
– Make sure that all your contracts are drawn up in English, or perhaps get a translator to do so. If you partner with a good firm, they'll take care of this for you.
– Carefully go through your "regimen de Condominio." It outlines owners' rights, obligations, as well as restrictions.
8. How Do I Obtain a Bank Loan/Mortgage?
You could go to a bank in your home country or any major Mexican bank to get a mortgage. To buy property in Mexico, you won't need to be a Mexican resident or perhaps have a visa. Also, if you want a fideicomiso to make your particular purchase, you will find a multitude of options. Most of the larger international banks that operate in Mexico will assist you in getting a trust, and so will local Mexican banks like Banamex and Banorte.
If you're considering using a foreign bank account to pay your down payment, you'll need to be cautious of exchange rates and other associated fees from your bank to ensure that you are not exceeding your budget. If you need to protect yourself against fees and inflates or bad exchange calculations, you could use TransferWise to obtain the mid-market exchange rate and significantly reduce fees.
9. What Kind of Fees and Taxes Will You Need to Pay?
It can be quite challenging to determine exactly what level of fees you will pay because of looser regulations. However, here are some good ones to look out for:
– Agent/agency fees. They're variable and can be bargained
– Lawyer/notary fees. They're variable and can be taxed at 16% VAT
– Registration fee and this can vary from .02 to 1.8%
– Acquisition tax, from .2% to 4.5%
– Title insurance, at approximately .5%
Apart from the tedious process of creating a bank trust, Mexico's real estate process is fairly straightforward. Even with a considerably small budget, you could enjoy a modern urban apartment or a beautiful beachfront villa. When it comes down to investment in Mexico, this is the right time as a multitude of tourists and the nation's citizens hurry to enjoy the Mexican seaside. Use the above tips to make an informed property purchase!