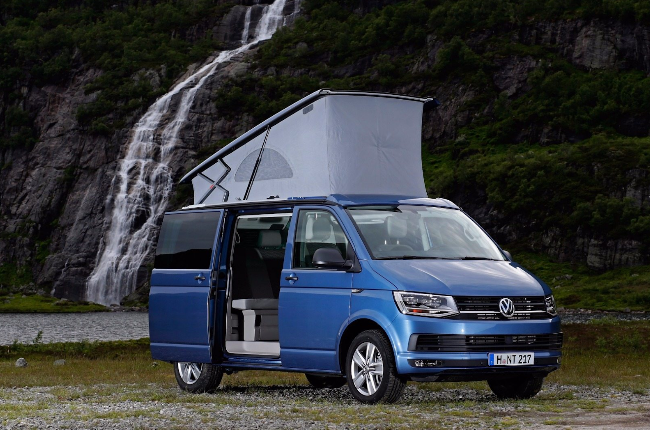 So you have decided to make Iceland you next big adventure, and it is no surprise. It is simply like nowhere else in the world, and the best way to explore properly is to hire a motorhome or campervan and get close to nature.
This country is on the bucket list for many people due to its unique landscapes, wildlife and culture. You will truly be heading on the adventure of a lifetime, and make some memories that last forever.
There are camper vans and motorhomes available for any budget and travel plans. You will have comfort and convenience, and no need to return to a hotel. There are many models to choose from, with 4-wheel drive and roof tents, so whether it is just two of you or your whole family, using a camper van is definitely a great way to visit this beautiful place.
Get the right vehicle for the right type of road
One of the most amazing things about Iceland is it's wonderful landscapes and terrain. It is truly like no other place in the world, and to really make the most of the experience you might want to really get off the beaten track and explore. This might even mean head up into the mountains and hitting the famous Iceland F roads. If you want to do it, it is well worth it, but you do need to remember that these are not normal roads.
The F stands for "fialla", or mountain in Icelandic, and they are completely unpaved and only open in the summer months. The terrain is wild, and there are even points where you will need to drive through rivers. The natural surroundings are absolutely fantastic, miles and miles of unspoilt natural beauty.
But venturing out on the F-roads will make a big difference to your car hire and rental insurance. For example, many types of insurance will cover some damage, like minor scratches from gravel, sand or ash thrown up by the unpaved roads.
But it is highly unlikely it will cover you for for any water damages caused when fording rivers. You will need to be especially careful with river crossings anyway, picking a good shallow place to cross.
You also need to be sure to choose a camper van that is able to cope with changeable weather conditions and difficult terrain, especially if driving outside of the summer months, when it is entirely possible that you will encounter a lot of snow and ice. You will need to be constantly aware of weather forecasts and updates.
With the terrain being so different, it is best if you have an experienced driver behind the wheel. Blind hills and curves can be hazardous, there is wildlife and farm animals roaming free and the road surfaces unpredictable.
You will also want to check that the vehicle itself can make it across the different landscapes. There are some 4×4 campers available to rent if you need them that will make all the difference to your trip.
Get the right insurance for a hassle free trip
It is very important to get the right type of insurance, especially if, as mentioned, you want to go to more secluded places. Even if you are planning to stick to the main roads and the ring road, remember that that are places when even those suddenly switch to gravel. There is nothing worse that being hit with a large repair bill at the end of your trip.
There are some different types of insurance available for consideration.
The typical standard that is usually included with a rental is known as CDW (Collision Damage Waiver), but you can opt for Super Collision Damage Waiver for more peace of mind, as it reduces your damage liability.
You will also likely have Gravel Cover included, for those light scratches, dents and small damage to the vehicle. But be aware that insurance in Iceland does not cover damage from gravel to the windscreen, headlights or body of the car. You should also be covered for Theft Protection in case the rental camper is stolen during your trip.
Quite unique to Iceland is Sand and Ash Protection. There is a lot of volcanic ash, and when it is dry and windy the ash and sand can actually be quite damaging to vehicles, so it is well worth choosing this option.
If you are really concerned you can opt for Platinum, which drops the excess down to zero, and covers all of the options mentioned above.
Get ready for the experience of a lifetime
Choosing a camper van couldn't be easier, and you can trust that you will get the best vehicle for your needs and the best service with the Best Camper Rental Agency 2019. Then all you need to do is plan the rest of your trip. There is so much to see and do.
The people are wonderful, kind and friendly to travellers and happy to share some of the more well hidden spectacles of this amazing country.
The night sky is beautiful, especially in winter when the nights are longer and there is little light pollution. You may also get to experience the aurora borealis, something not many people get to see.
You can even go whale watching or bird watching during your visit.
You should also try to stop in at the local villages and communities for a chance to embrace a new way of life. The food is great to try as well. It is quite similar to Scandinavian food, with lots of fresh fish and Skyr, an Icelandic cheese a little like yoghurt.
But with all that is available, the biggest reason to go is of course the landscape. From snow covered tundra to grassy fields. From lava fields and volcanoes to beautiful coastlines. The landscape is still volcanically active, and Iceland is growing by 2 cm a year. You can see of of this happening for yourself. You simply can't get this anywhere else in the world.