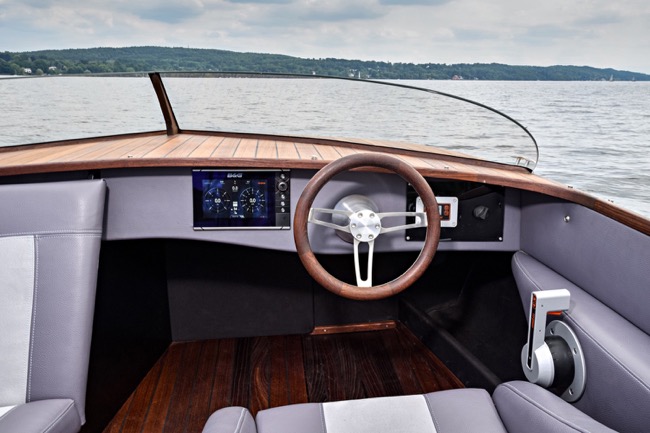 All batteries are the same right? Wrong! There are different types of batteries for different kinds of operations. Though some of these batteries may look alike, you need to understand what each one was designed for to be able to make the most of it.
In this article, we will be focusing on marine batteries. We will look at what exactly this is and how it differs from other kinds. We will also look at how to pick the one that is best for you and possibly also make a few recommendations.
What is a Marine Battery?
In the simplest of terms, this refers to a battery specifically designed for use on marine vessels. The role of a battery in the operation of a boat or yacht is quite different from its role in the operations of a car.
This therefore means that there are differences in design in each case. To help us gain a better understanding of these differences in design and operation, we shall do a comparison between a car and marine battery.
Difference Between a Marine and Car Battery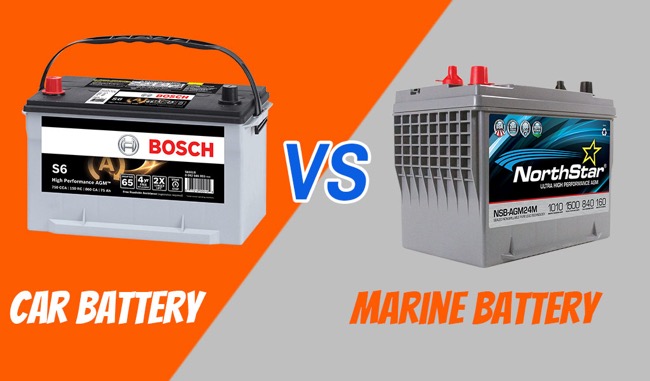 There are two main differences between marine and car batteries. These have to do with their purpose or mode of operation and their design.
Purpose
The primary function of a car battery is to help get the car's engine running. Once the engine has started running, it basically goes to rest. In fact, the car's alternator charges it while also providing any electrical power needs of the car.
The case is different for a marine variation. Other than providing that initial electrical power required to start the boat's engine, it could also continue to provide electrical power for certain functions of the boat. This means that unlike with those made for cars, it continues to work even after the boat's engine has been fired up.
Design
From the descriptions given above, it is clear that more demand is placed on one than the other. This is also reflected in their designs. Those designed for use on boats have thicker plastic housing than those designed for car use. This is important because it provides the necessary protection required for the rougher operating conditions at sea.
Secondly, the plates inside the batteries designed for marine use are also thicker thank those designed for use in cars because they have to work constantly unlike the car variation.
It should therefore be clear from the above that you need to get the appropriate battery for your boat or any kind of vessel you own to be able to functional fully.
You can learn more about this here.
Choosing a Marine Battery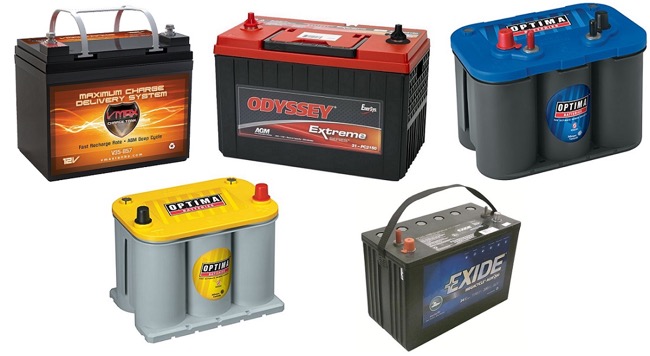 Type
There are three types of marine batteries you can choose from. Your choice will largely depend on the use you want to put them to. These three are: starting, deep cycle and dual purpose batteries.
Starting
This type is basically for providing that first jolt of electrical surge needed to start your boat's engine. It however is not suited for the continuous running of the electrical needs of your boat. If your boat does not need any electrical supply from a battery while running, then this type of battery is what you should go for.
Deep Cycle
This one provides a steady supply of electrical energy necessary for running electrical appliances for a long time. It is built to withstand many cycles of charging and discharging but cannot be used to start the boat's engine. If all you need is a battery that will run the necessary functions of your boat aside from the initial starting then you can go for this.
Dual Purpose
The name is self-explanatory. This type can be used to both start the boat's engine and also run its functions. Its design supports the delivery of the initial jolt of electricity needed to start your boat's engine and the continuous supply of electricity needed to keep the necessary functions running.
Ratings
There are three important ratings to look at when choosing a battery. These are ampere hour, reverse capacity and cranking amps. How important any of these ratings are will depend on the type of battery you are going for.
For a starting type, focus on the cranking amps. Look at the cranking amps required by your boat and based on this, choose appropriately.
For deep cycle type, look at the ampere hour and reverse capacity ratings. The ampere hour will tell you how much power it will deliver over 20 hours. The higher the rating, the more power will be delivered. Reverse capacity on the other hand will tell you how long it will deliver 25 amperes of power at 80° Fahrenheit. For a longer operation, choose a higher rating.
Finally, for dual purpose types, you will need to consider all three ratings.
Maintenance
Some batteries require more maintenance than others. Check to ensure how much maintenance the one you are considering will require. Of course, the less maintenance required, the easier it will be to use.
A Few Recommendations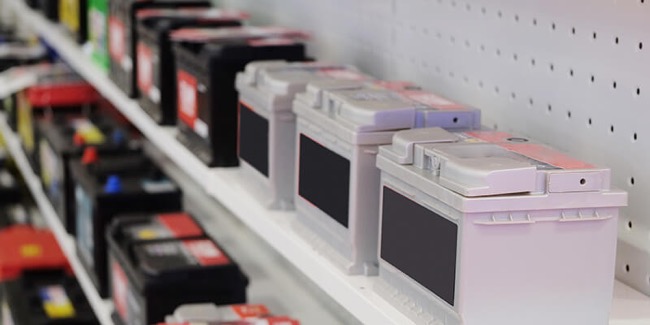 If you are interested in finding some of the best marine batteries for the money, we will quickly offer a few recommendations.
12V 35AH Light Trolling Motor Battery Sevylor Minn Kota
This is a great product for trolling. It is built to withstand the rigors of marine use and delivers long lasting operations with little to no maintenance requirements. Its ratings are: 12V 35AH.
Optima Batteries 8016-103 D34M BlueTop Starting and Deep Cycle Marine Battery
This is a dual purpose battery. It delivers 12-Volt, 750 cold cranking amps and 55 Ah. This will easily start your boat's engine and also run its functions with ease. It's a great choice to consider.
VMAX857 AGM Battery 12 Volt 35AH Marine Deep Cycle HI Performance Battery
This is another product that is great for trolling. It has a rating of 12V 35AH and requires little to no maintenance. If you just need a deep cycle battery, then consider this.
Conclusion
With the information and recommendations, you have received above, choosing a battery that will serve your boat perfectly should hopefully be a lot easier.