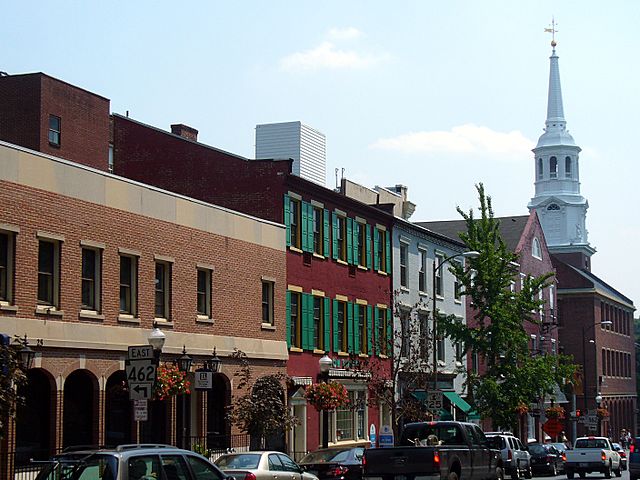 Anytime you are in Pennsylvania you need to visit Lancaster. Lancaster is in the South Central part of Pennsylvania and is the county seat of Pennsylvania's Lancaster County also known as Pennsylvania Dutch country. It is one of the oldest inland cities in the United States with a current population of over 60,000. It ranks 8th in population among cities in Pennsylvania. Plus, it has some of the most interesting places to go while you are in the city.
How to get to Lancaster
If you are coming from the West such as Pittsburgh, you take US 70 until you reach US 76 which goes straight into Lancaster. If you are coming from the east such as Philadelphia, take US 76 until State Hwy 222, turning left it will take you right into Lancaster. From both of those cities you can also take a train, bus or smaller airline flights into Lancaster.
Sight-Sound
Lancaster is a great place for a family vacation as there is something for everyone in the family. For those who enjoy live theatre Lancaster has one called Sight-Sound. Every year, this theatre welcomes over a million of people from around the world who come to experience this amazing theatre group. For over 40 years they have been bringing Bible and Bible stories to life on stage.
Glenn Eshelman
The founder Glenn Eshelman was inspired by the world around him which led him to begin painting landscapes as a young boy. When he grew older, Glenn continued his interest in the art of these areas, eventually begantaking pictures with a camera and used these as location photos for his painting but photography some became his passion.
From slide show to theatre production
After offering his scenic photography at a church locally by using a slide projector, with turntable for music underscore and a microphone to do the narration, the audience comeback was awe-inspiring. This was the first informal "Sight and Sound" show which became a tradition.
Currently a tradition
Now they have an auditorium, 2,000 seats, state-of-the-art theatre that features a massive, 300-foot panoramic stage that wraps around the audience and with the ability to house sets up to four stories tall.
Theatre in Branson
This turn out to be such a success, they opened a second theatre in 2008, when the nearly identical theatre was built in the Ozark Mountains of Branson, Missouri.
Every year they design a new show that travels between Lancaster and Branson.
Opening in March
Beginning on March 10 of 2018 and running through January 5, 2019, they are running the play "Jesus". "Jesus" is the musical stage play about the famous person and the people whose lives he transformed forever. You can go online to their organization to order tickets for your family.
Dutch Wonderland
Your kids will love the Dutch Wonderland which is Pennsylvania's special Theme Park. It has over 35 rides, shows and attractions. This is the best place for the entire family to spend a day or two. You can cool down in Duke's Lagoon water area and make encounters at Exploration Island, which is where dinosaurs come to life!
What to do
There are rides for kids of any age, places to eat and other attractions for the entire family to enjoy. You can find out more about tickets etc., going to the website of Dutch Wonderland. They also have shows and other live entertainment with tickets already included in your park tickets. You will have Princess Brooke reading a story, watch high diving stunt with a Drago's Tale and even meet some of Dutch Wonderland's Royal friends.
Shopping
If you love shopping, this is the place to go. Rockvale Outlets is one of Lancaster's beloved outlet mall having over 70 brands featuring expensive and best brands you love. Up to sometime 75% off traditional retail pricing. Lancaster also has Tanger Outlets that has 43 stores covering 400 brand names. So, you can truly shop until you drop in Lancaster, Pa.
Bird-in-Hand Lodging
There are many places to stay but one of the favorite is Bird-in-Hand lodging in Lancaster, Pa which is deeply rooted in the tradition of hospitality. Most of their customers are returning families. The Smucker family welcome visitors to the historic village of Bird-in-Hand; in the heart of Amish farmlands. It is in the perfect location to enjoy the other places to go in this town – they are surrounded by:
– Dutch Wonderland
– Sight & Sound Theatre
– American Music Theatre
– Tanger Outlets
– Rockvale Outlets
So, if you live in Pennsylvania or you visit relatives there during the summer – Lancaster is one of the places to take the entire family. It is a wonderful area of Pennsylvania to visit.
[Photo by Scanlan.]