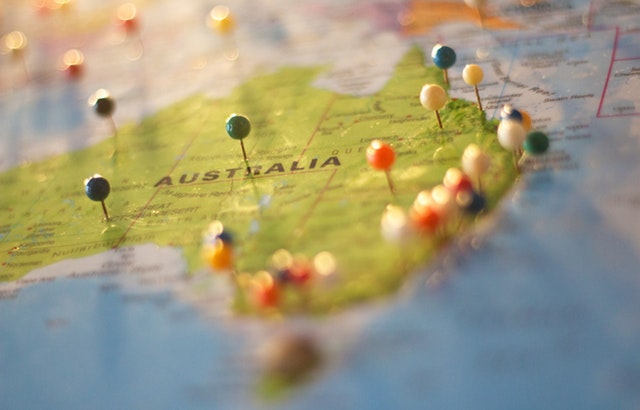 If you want to travel to the great Down Under, you'd actually be well-advised to rent a car and make it a road trip. While Australia has major urban centers, like Sydney and Melbourne, if you want to see much outside of the cities, you'll need to take a bus or drive. Australia is spread out enough and has stunning landscapes that it will make it worth your while.
Now, you'll probably just want to road trip up and down the eastern coast, which is where most of the Australia's population lives. There's really only one major city on the western coast, Perth. Perth is a lovely city, but you're not going to want to drive there. Most of Australia's land is the Outback–and while the Outback is famous and romanticized, it is a desert, and it would not be wise to try to drive through it. And even sticking to just the eastern coast may prove a challenge–it's a big country, after all! But do your research and figure out the sites you'd most like to explore, and then see what geographically and route-wise makes the most sense for you.
It's worth taking a day or two in Melbourne and Sydney. These are big cities, so you may not need a car while you're in them. Melbourne features the Old Melbourne Gaol, which is an important exhibit–Australia was a prison colony! The Yarra Valley is the region surrounding the Yarra River, near Melbourne. Nature sanctuaries provide walking trails where you can see plants and native animals. And the Yarra Valley in particular is known for its vineyards and white wines. And Sydney, of course, houses the famous Sydney Opera House, which you can visit just to see the architecture (although you really should patronise the arts and see a performance!) and the Sydney BRIDGE, which you can actually climb to the top of! And sailing around the harbour is a definite treat. A road trip from Melbourne to Sydney is definitely doable, since you can stop in cities like Canberra, the capital of Australia.
At some point, you'll want to pay homage to the aboriginal culture of Australia. While you shouldn't venture into the Outback, there are certain sites and museums where you can learn about the history and traditions of this fascinating culture.
If you need a warmer climate, maybe go north to the city of Cairns. Cains is pretty tropical and houses natural parks, rainforest areas you can visit, and botanical gardens. In Cairns, you can go out to see the Great Barrier Reef. Keep in mind, though, that the Barrier Reef is extremely endangered, so if you take a boat out to see it, do some serious research to make sure it's operating in an environmentally ethical way.
Since you're going to be spending several hours in a car, it's worth making sure that you're staying on top of the car's maintenance. This is for your own safety as well as any costs you may accrue, since you'll likely be renting a vehicle. Be sure to take the car in for regular checks. If a service engine light comes on, take care of it immediately. Hop in to a local place like Holden car service, and have them give your car a once-over. And get ready–Australians do drive on the left side of the road. This isn't as hard as you may think, but it does require constant vigilance. Keep track of local car servicers, just in case something goes awry. This road trip is too wonderful to get stuck on the side of the highway!