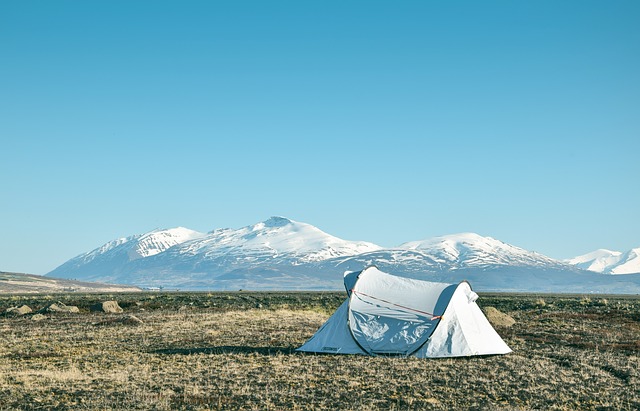 If you're on the hunt for caravan accessories, read our guide to the top 8 items that every camper needs for their next adventure.
Solar shower
Look out for models that have a sturdy handle, but are also lightweight. No, this is not a unicorn shower – these models do exist! We like Spinifex's design that features a black PVC water pouch with double welded seams. For those with kids, a foldable rubber tub can catch shower run off and be used for the bath! Don't forget non-slip footwear if you want to keep your feet clean between getting dressed and out of the tub.
Lighting
Sure your van comes some attached lights, but anyone who's spent time out under the stars, when it's cloudy, will attest to the value of extra illumination. Stock up on a battery or rechargeable lantern and torch. Another must have it a headlamp (and a back-up one for when the first gets lost… in the dark).
Power
A generator is essential to power devices and lighting. While you can get very affordable power boards offering basic features, seek out a durable, heavy duty model that offers very high surge protection and USB connection ports. For a rechargeable, solar option, we like the Goal Zero Yeti 150 Solar Generator.Remember to take along your extension leads and power boards.
Vehicle Recovery
Whether it's sand, mud or snow, having the ability to recover your vehicle in adverse conditions is essential. The best and scientifically tested product out there is MAXTRAX which, when placed under your tyres, helps your vehicle to gain traction and get back on track. Bonus points for being lightweight so you can stash it away easily.
Mosquito protection
There are many options to keep the mosquitoes and pesky fly at bay.For hikes and walking, a head net is well worth the investment. And in terms of wearables, there are patches and bracelets to keep critters at bay – we like the Para'kito brand. Pop mossie coils in common areas and don't forget your insect repellent and citronella candles. Another option is to get mesh walls as a part of your gazebo set up – especially essential if you prep food.
Camping chairs
The sky's the limit in the array and types of chairs that are available to take camping. Look for ones that fold, have a decent weight rating and a little bit of padding if you're planning for maximum relaxation.For those of a larger stature, director's chairs are more comfy, such as the ones by Coach. Many of their models also feature an attached side table, rather than the standard, armrest drink holder.
Gazebos
Great for uber hot or rainy and miserable weather, a detachable gazebo serves a range of purposes. Oz Trail makes a great selection that will last in the Australian climate and you can add all sides to make a weather proof space when conditions are particularly nasty. Coleman also makes a range of particularly sturdy gazeboes that hold up in any weather.
Happy camping!