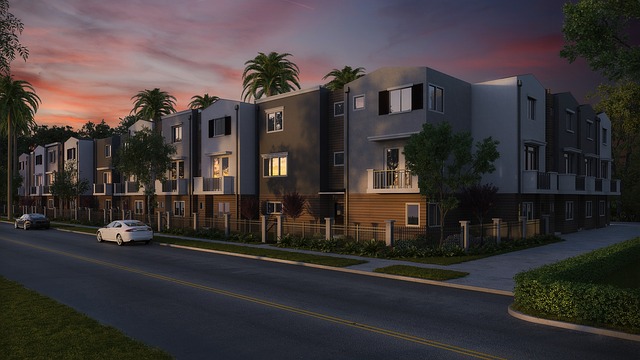 Vacation homes are convenient and common for frequent travelers to invest in. Not only is it a means for earning some extra money during the off season, but it's the perfect way to enjoy longer vacation stays without the high price tag of a hotel. Whether you have a cottage, condo, or villa, sprucing up the place can make it feel more like home during your travels and it can also gain more attraction when you're ready to rent it out.
Below are a few suggestions on how you can make your small vacation home comfortable, functional, and convenient.
Stack Your Appliances
Consider shopping for washer dryer combos that feature one above the other. Essentially, you will have these two standard appliances utilizing the same working space. If you have a small kitchen design, install a microwave over the stove. Alternately, you can mount one beneath your storage cabinets, freeing counter space for prep work and other tasks. Do the same for cleaning equipment, like an electric broom, vacuum sweeper, and if possible, a dust mop or similar device that can be stored as a bundle on a slim cart or simply connected together by a plastic band.
Give Furniture Double Duty
If you don't have a spare bedroom, get a sofa sleeper and an inexpensive stand-up room divider for guests. This setup will turn your living room or family room into a guest area for friends and relatives. Add a foldaway side table for convenient placement of guests' reading materials and nighttime medications, and then stow it in the closet or under the sofa until needed. A coffee table can be used for extra dining space during special events when you add a decorative tablecloth.
Maximize Available Space
Homes that are short on storage area can expand existing spaces by installing stack shelving in the bathroom for towels. Place shelving inside closet areas for stacking shoes, folded clothing, and other smaller items. Small stand-alone storage cupboards are inexpensive and unobtrusive for kitchen areas, bedrooms, and the garage. These make handy additions for extra items that cannot fit elsewhere.
Buy Smaller Furniture
You may want to sell your king-size bed and buy a full-size bedroom set instead. Rather than using a massive dresser or chest of drawers, use a more streamlined chest in the bedrooms. Living room furniture can be downscaled to a size that fits the room area without a crowded feeling. Instead of overstuffed chairs, use smaller styles with accent pillows for added comfort.
Rearrange Your Décor
Although cute end tables are appealing, place them along the wall to open up more floor space. Choose smaller tables as accents rather than larger items that require more area. Instead of standing floral vases, add wall sconces and decorative items that keep out of everyone's way. A stand-alone hall tree for coats and hats can be replaced by wall hooks. Also use color to your advantage, lighter comforter sets, pillows, and furniture can make a room feel bigger, especially one full of natural light. However, dark corners and poor lighting can make rooms feel half their size.
Avoid Unnecessary Knick-knacks
In smaller homes, avoid over-decorating with varied knick-knacks, which can quickly clutter a living area, making it easy for someone to accidentally knock them over and break them accidentally. Keep the entire decorative effect simple, yet elegant to create clean lines and open spaces.
Fixing up and furnishing smaller vacation homes homes can be challenging, but there are many ways to make it work out for the best. Maximizing the space makes it more inviting for you to stay awhile and installing additional features like a washer/dryer, make it even more convenient and attractive for travelers during the off season.