With World City status, millennia of history and some of the globe's most iconic landmarks, a visit to London is on many people's "must-do" lists. While many feel that a trip to London wouldn't be complete without a spending spree on Oxford Street, marvelling over St Paul's Cathedral or taking in the extraordinary view from the top of the London eye, this diverse and complex city can offer an entirely different experience if you want to escape the traditional tourist checklist.
Find Moments of Calm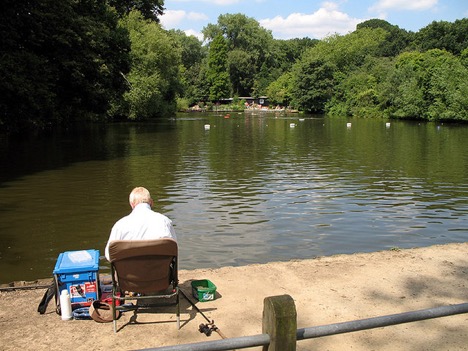 You may think that a noisy and bustling a major city is the last place you'll be able to find rest and relaxation, but you can try a beginners meditation course right in the heart of London, or even find the quiet meditation room in Selfridges when shopping all gets too much. London is home to 8.6 million people and its fast-paced, exhilarating atmosphere is part of its appeal, but if you are feeling jaded by one too many nights out in Soho then these quiet spaces can be the perfect restorative.
You'll also get to see a part of London which you wouldn't get to experience any other way, meeting new people and balancing out hectic sight-seeing with a few hours of calm.
Go Book Shopping
Whether you want to spend a fortune or pick up a bargain, London has plenty to accommodate you, from Camden Market to the boutiques of Knightsbridge. For something a little less expected, head to Daunt Books, where every bibliophile will be enraptured. Edwardian and grand, Daunt Books is a beautiful place to get lost in, with a historic air, stunning stained-glass window and the guarantee that you'll find something to spark your imagination.
Get a Taste of London
Although gin was first produced in Holland, London and gin have been intertwined with each other for centuries. You can explore some of this (often less than salubrious) history on one of London's modern day gin tours, where you get to enjoy the drink in somewhat more civilised surroundings than 18th century London's inhabitants.
You can find regular tours at the Sipsmith distillery, which was the first of it's kind to open in London since 1820. Beautifully presented and expertly crafted, Sipsmith offers a fascinating experience and delicious gins to sample.
Swimming
England isn't particularly famed for it's sunny weather (and with good reason) but if you are lucky enough to visit London when the days are too warm and inviting to stay indoors, you can go swimming at Hampstead Heath. This will not only draw you out into one of London's most picturesque green spaces, which are easy to overlook when chasing sight-seeing tours, it will give you the unique and adventurous experience of swimming in real ponds rather than chlorinated pools.
The water may be cold but the surroundings are beautiful, and if you are there to experience one of London's rare swelteringly hot days, you may even welcome plunging into somewhere cool.
Geffrye Museum Herb Garden
The V&A, Natural History Museum, the Tate and many others are on a long list of iconic London museums that it would be a shame to miss, but there are also plenty that are often overlooked. For something a little different, The Geffrye Museum explores the home and how people used to live, and is set in a beautiful Hoxton building that used to be used for furniture making and market gardens.
One of the biggest draws, especially for the romantically minded, is the walled herb garden created from derelict land. It's a little bolt-hole that looks like it could be from an earlier era of London's history, and with a hundred and seventy varieties of herbs with their usage explained, you can learn a lot here too.
London has so much to do and discover that people can spend years living here without ever finding out everything about the city, but by going a little off the beaten track, you may find yourself stumbling across something extraordinary even in a short city break.