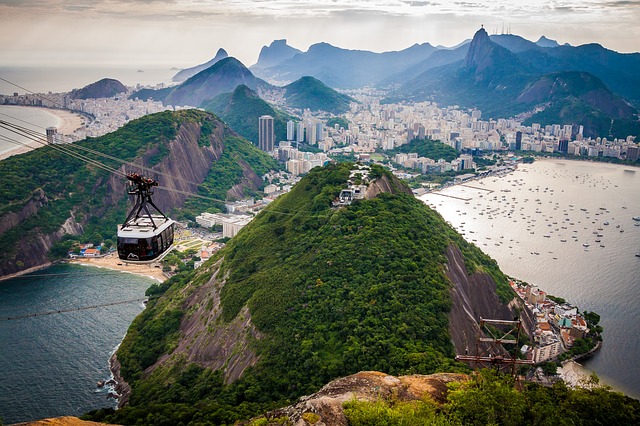 It is not without reason that expats who already live in Brazil are often found suggesting that others should not make the same mistake. Its cities, after all, suffer from lack of infrastructure, garbage problems, traffic snarls, pollution, and poverty. In recent times, violence and protests have added to the list.
The Welcoming Locals
A great thing about Brazil is the friendliness of the local population and most expats rate the attitude of locals toward foreigners positively. Many also add that making friends in Brazil is easier than in most other parts of the world. This is despite the fact that being able to speak the local language plays an important role when living in this country.
Finding a Home
Renting a home in Brazil is not as common as in most other countries, but that does not mean that you cannot find a home on rent. While you have the option of approaching a real estate agent, or a corretor de imóveis, you may also consider carrying out the search on your own. Online classified websites such as vivastreet.com.br and olx.com.br might yield results. You may also consider going through local newspapers and bulletin boards in your neighborhood.
Once you finalize a place, expect to pay a security deposit of around two to three months, and you will be required to sign a contract. Brazilian law requires that a homeowner places your deposit in a separate savings account and you get any interest it earns.
Taxes
If you are a tax-resident of Brazil you will need to pay tax on the income you earn in the country and outside, unless a Double Taxation Treaty exists between your home country and Brazil. You become a tax resident if you live in Brazil for than 183 days during any 12 month period. The maximum you might need to pay is 27.5% of your income. If you work for a corporate or a large business, there is a good chance that taxes will be deducted directly from your salary. Self-employed individuals get to claim various deductions.
Crime
Most urban areas in Brazil experience high levels of crime. Crimes are reported from tourist areas, hotel sectors, and public transportation frequently. While crimes increase after dark, they may take place at anytime. Instances of petty crimes leading to violence are not uncommon.
It is best to remain aware of your surroundings at all times, and you should exercise caution when using public transport or going out, especially after dark. Favelas are infamous for their higher-than-usual crime rates, and therefore best avoided, even if tempted by a guided tour operator. Keep an eye on your drink at all times, because instances of spiking are reported periodically. If faced with a robbery, it is best that you do not resist, or violence may follow.
Transferring Money In and Out of Brazil
Strict money laundering laws apply on money moving in and out of Brazil, as a result of which you have to deal with different limits. TransferWise is a UK-based overseas money transfer company that provides services in Brazil, although its serves only individuals and not businesses. You may use its services to transfer up to BRL 9,000 out of the country per calendar month. If you wish to send money to Brazil, it lets you transfer BRL 50,000 per month or BRL 100,000 per year. Any transfer that exceeds these limits needs to be declared and you'll need to pay applicable taxes.
Other overseas money transfer companies that you may use to move money in and out of Brazil include Ria, Payoneer, Western Union, MoneyGram, and PayPal. The Brazilian Post Office also gives you the ability to transfer money in U.S. dollars or euros to more than 40 countries.
Conclusion
Life in Brazil can be simple and trouble-free provided you know what to do and where. As long as you err on the side of caution, there is no reason why you will not have good time when here.