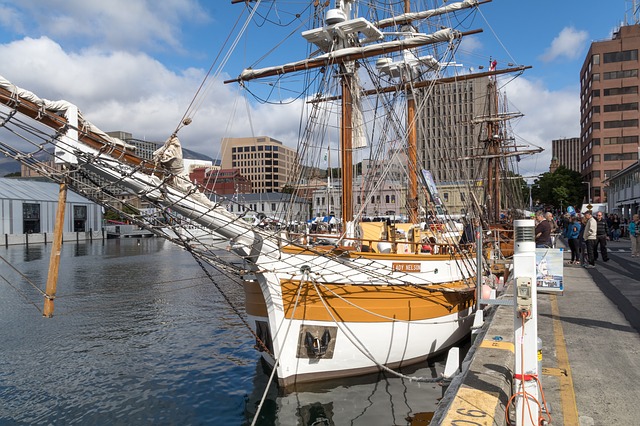 One of the secrets long known by experienced campervan travellers is the absolute beauty of Tasmania. This island has been attracting select adventurers for many years, and word has begun to spread further recently. All it will take is one look at the photos to see why. This rugged, wondrous land is full of lush forests, stunning views, and miles of unspoiled coastline. Taking a campervan hire journey through Tasmania is the trip of a lifetime whether you are looking for thrills, sights, or both. Some of the most scenic and uncrowded roadways in the world wind their way through undeveloped land full of stunning sights and a vast array of wildlife. One of the top places in Tasmania for campervan travelers is Hobart, where all of the main features most admired in the Tasmanian countryside combine. If you plan on spending a week in this unique and gorgeous land, make sure to check out the following destinations and activities when planning your stay.
 
Day 1
Since you are in the Hobart area, you may as well check out the town itself, which is a laid back community full of great food and friendly locals. Speaking of food, if you're hungry after your arrival you will want to check out the Salamanca Market which will have you covered no matter what you may be hungry for. This bustling market is brimming with so many food stalls that you may want to come back for another visit during your stay. Hobart also offers gourmet food tours, so check these out as well. You would do well to make Hobart your base, fanning out during the days to check out the surrounding countryside and returning for a nice dinner and night's sleep in Hobart.
Day 2
Just a short drive south from Hobart will place you amongst the legendary wineries of this region. Most of them offer tours and tastings, so do some research and check out the ones you would most like to visit. You can easily spend hours examining the lush grounds, finding out how their wines are made, and of course sampling the end product. Not only this, but the surrounding region is stunningly gorgeous so the drive will be a pleasure. Try to take a break between tours to really take in the beauty of this region. The sunsets here are spectacular, so stay a little later and watch the sun go down before heading back to Hobart.
Day 3
If you've come to Tasmania looking to sample a legendary hiking trail, then you will want to set aside a full day for the Huon Trail. Just a half hour drive in your campervan hire from downtown Hobart, this trail winds its way through dense forests, plush meadows, and offers panoramic views of the countryside that you won't soon forget. This is south Tasmanian rugged beauty at its peak, so make sure to spend a good deal of time out on this legendary trail.
Day 4
Speaking of south Tasmanian beauty, it will be well worth the slightly longer drive to spend a day in the Dover & Cockle Creek area. This region is known for its lush forests, wide range of wildlife, and the wild rivers cutting through the territory. There are a number of waterfalls you will want to see here, not to mention at least a dozen hiking trails and swimming holes galore. This is really what Tasmania is all about, rugged natural beauty, so you will definitely want to bring the camera along on this trip.
Day 5
Continue your immersion in the area's natural beauty with a trip to Freycinet National Park. Here you will find incredible wildlife and bird watching, a multitude of hiking trails, and the unique natural setting you have become accustomed to over the course of your stay.
Day 6
How about try something a little different on your second-to-last day? Head underground to witness incredible rock formations and get a feel for how the area's natives once lived. Hastings Cave is about a 20 minute drive, and while you're there you can treat yourself to a soothing soak in the thermal pool or chow down on some of the area's famous barbecue.
Day 7
Finish off your week right with a hike along Tahune Airwalk. This trail will put you up at the top of the tree line so you can look down over the area and admire the expanse. This is a great way to frame your journey, looking out over the area you have enjoyed exploring over the past several days.
The Hobart area will place you and your travel companions right in the heart of the southern Tasmanian territory. All it will take is some day trips in your campervan hire to really experience the wonders of this region.