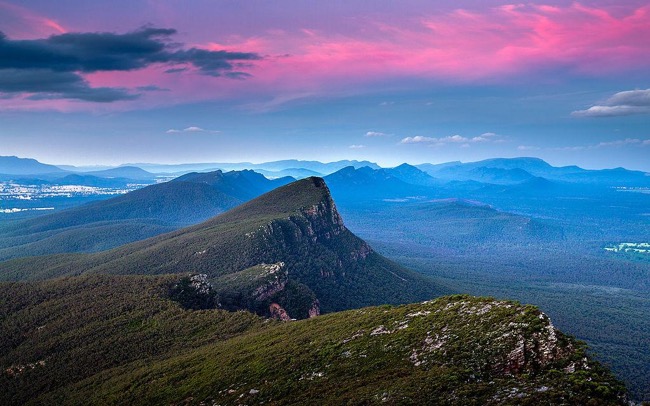 Australia is known for many wonderful things. From gorgeous beaches to vibrant cities, natural wonders, and vast outback, it's not surprising why so many people want to travel to the Land Down Under.
Whether you are travelling for business or pleasure, a reliable and cost-effective means of transportation is essential.
So, if you are planning to go on a business trip anytime soon, it's a good idea to look for a reputable company that provides a corporate vehicle rental service. So, you can get a chance to see these amazing natural attractions.
Great Barrier Reef
This massive reef system is the only living structure that is visible from outer space. It is also one of the seven wonders of the natural world, which stretches roughly 3,000 kilometres just off the coast of Queensland.
The Great Barrier Reef is home to thousands of species of tropical fish, 400 kinds of coral, as well as a wide variety of marine life. You can't visit Straya without experiencing this World Heritage site.
Some of the best things you can do at the Great Barrier Reef is to explore the teeming marine life. Go on a cruise or learn how to snorkel if you want to get up close and personal with the Reef's underwater residents.
Uluru
This massive rock formation is situated at the Southwestern corner of the Northern Territory. Uluru, also known as Ayers Rock formed millions of years ago, and it is a sacred place to the Indigenous people.
If you love the great outdoors and seeking a once in a lifetime adventure, then a trip to the Red Centre of Australia should be included on your bucket list. To make the most out of your Uluru experience, find a tour by led the Aboriginal guides. Without a doubt, you won't see anything like it in the world.
The Grampians
Regarded as one of the best national parks in Oz, the Grampians is filled with so many picturesque locations and exciting activities for you to enjoy. The region is just a three-hour drive west of the beautiful city of Melbourne. If you fancy yourself as a modern-day adventurer, then you will have the time of your life at the Grampians.
An excellent way to appreciate the natural beauty of the Grampians is by going on foot. You can join any of the walks and hikes on offer. Not only will you commune with nature, but you will also get a good workout while you're at it.
On the other hand, you can spend a day on the waterways. Whether you want to go fishing, swimming, sailing or another type of water-based activity, you can do it at any of the beautiful lakes at the Grampians.
Blue Mountains
If you want to experience jaw-dropping views, then take a 90-minute drive from Sydney to the Blue Mountains. This UNESCO World Heritage site is a favourite among folks who love to go on day trips from the hustle and bustle of living in Sydney.
Your day is well-spent when you make the most of your trip. So, be sure to visit the Blue Mountain's best attractions, such as the Three Sisters, which is a soaring rock formation. Also, take a ride at the world's steepest railway, the Katoomba Scenic Railway. Hands down, it's an experience you will never forget.
These are just a few of Australia's natural wonders that you can't afford to miss. If you have a chance to experience them all, then grab the opportunity. You only live once and any of these destinations will make a fine addition to your bucket list.
Are you planning to go to Australia any time soon? If so, what natural attractions are you looking forward to visiting and why? Have you been to any of these natural attractions? How was your experience? We'd love to know! Please leave us a comment.