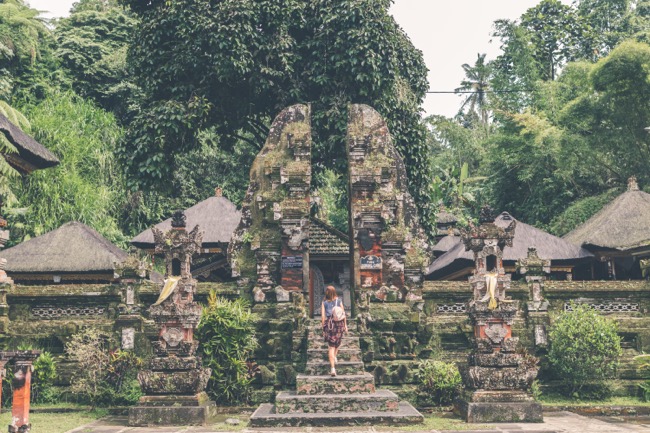 Bali is one of Southeast Asia's leading destinations for rehabilitation and recovery. A true paradise with beautiful landscapes, delicious cuisine, thriving arts, and fascinating culture, along with a philosophy that is mainly focused on growth, rehabilitation, and rebirth. As the number of rehab facilities continues to grow and improve their quality of care, it is easy to see why Bali is a popular choice for people from the West. The latter are looking for efficient and effective treatment programs at an affordable price.
 
Due to its closeness to Australia and the belief that the necessary help and support is locally inaccessible, Bali has seen a vast rise of addicts from Australia in recent years. Clients from the US and Europe are also arriving in large numbers; therapists often see value in referring their patients to internationally accepted treatment centers.
Primary care is an important setting for delivering evidence-based treatment to address substance use and mental health disorders. Rehab in Bali provides a combination of addiction treatments and mental health retreats, ranging from one-to-one treatment and group-oriented programs. Rehab centers in Bali offer a range of treatment options and affordable, quality care throughout the island.
Substance abuse treatment
Drug and alcohol rehab centers in Bali deliver residential treatment for people struggling with addictions to substances as well as compulsive behaviours such as excessive gambling or online gaming. Rehab counselors will support and guide you through a program of therapy and wellness activities, helping you re-embark on a fulfilling life of sobriety.
Mental health treatment
Short or long-term mental health retreats can help those struggling with mild to moderate psychological issues such as anxiety and depression. In a supportive and immersive residential setting, you will learn to constructively address and manage your mental health issues, as you move towards a state of well-being and balance in your life.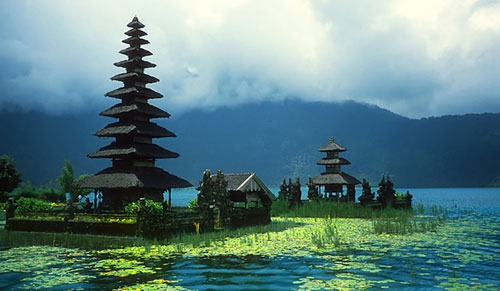 What do Bali rehab clinics offer?
Rehab facilities in Bali offer therapeutic communities that provide an opportunity for one to build the foundation for a new life away from things that can trigger your addictions. Rehab facilities provide various treatment programs that combine traditional counseling and phychotherapy, holistic therapy, spiritual practices with the famous 12-step program. Withdrawal service and detoxification are available with some rehabs either with affiliated hospitals or on-site. Post-treatment care and ongoing support is another essential part of rehabilitation that you can expect from rehab centers in Bali. This process helps you avoid relapse and continue your recovery long into the future.
 
Both outpatient and inpatient clinics range from low-cost local service to luxury internationally accredited rehab facilities with trained, qualified therapists from Western countries. Private rehab clinics in Bali cost around $15,000 for 28 days. Most are all-inclusive, with additional fees payable for medical services and detoxification. For VIP single clients programs, the cost can go up to $70,000 per month based on the client's needs. You can pay between $50,000 – $120,000 for a luxury drug and alcohol treatment program in countries like Europe, Australia, and America.
 
It's important to note that price should not be your only consideration when choosing a rehabilitation center. The main focus should be the effectiveness of the treatment given and the quality of care being offered.
Why Bali is the best option for rehab treatment
 
• Accessible international travel hub: Bali Ngurah international airport has regular flights from regions serviced by major airlines. This airport is Indonesia's third-busiest international airport. Most rehab facilities can aid with transportation on the island and help with visa formalities.
• High-quality medical care: Bali has a large population that benefits from high-quality health care services. Some of the rehab facilities in Bali are facilitated by local healthcare providers. They offer services similar to those of rehab centers like detox assistance when need be.
 
• Alternative therapies: Alternative therapies are offered to complement traditional treatment methods like psychotherapy and counseling. Bali is home to some highly trained experts in meditation, yoga, reflexology, and acupuncture. Rehab in Bali offers you more than just psychological treatment. It also provides an excellent relaxing avenue for you to recover.
 
• Conducive environment: People in Bali are known for their generosity, kindness, and broad smiles. Bali is a rich land of beautiful landscapes, crystal blue sea, and Hindu heritage with the locals, providing a conducive environment that may view as suitable for getting through any problems.
Conclusion
 
Also known as the "Island of Gods", Bali is a place truly unlike any other. Addiction is harmful on many levels, including psychologically and spirituality. On some level, habit emerges from a search for connection and deeper meaning in all the wrong places. Bali is an island made for healing and discovery. The cost of rehab in Bali is quite affordable compared to what they offer. Rehab in Bali gives you more than you are paying for, the medical services are exceptional, and the treatments are worth the effort.