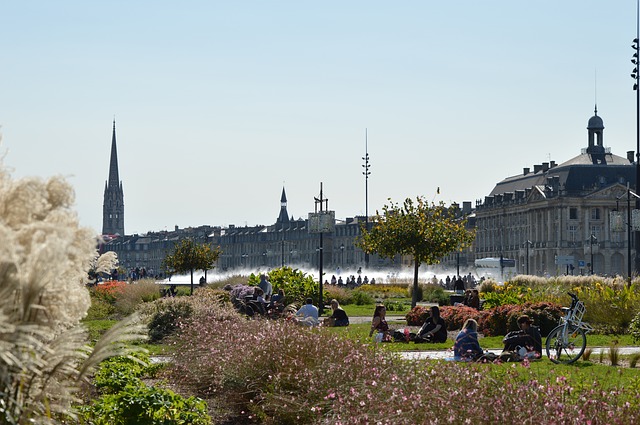 Although many travellers take their holidays in the summer months, May is just around the corner and a time just before huge crowds hit their favourite holiday destinations. Travelling from Birmingham to Bordeaux in May does make a lot of sense, especially if you want to get in a bit of wine tasting. Even taking a single week off to avoid the crowds is a perfect getaway and you can always plan the rest of your holiday later in the summer when the crowds begin to thin a little.
Birmingham Airport Deals Available This Time of Year
If you visit birminghamparking.com, you will see that there is a great travel package from Birmingham airport to Bordeaux if you leave between 13 May to 18 May, returning 20 May. Give yourself an amazing French holiday for 5 to 7 days and get in a bit of rest and relaxation while in one of France's famous wine regions. In fact, Bordeaux has graced tables around the world for centuries and is one of the reasons so many people visit this region of the country.
No matter how many of those days you intend to stay, it is recommended that you book Birmingham airport hotels with parking which will then enable you to park at the airport for the duration of your stay in France. This is included in the price of your hotel booking. Another way to add to the already great deal you are getting on tickets.
So Much to See and Do on Your Stay in Bordeaux
Before getting to the amazing vineyards which you know you are going to visit, there is so much else to see and do in this southwestern region of France. Bordeaux is most noted for, other than wine that is, the fabulous architecture, much of it commissioned by Louis the XV. From shopping to sightseeing to wine tasting and everything in between, you may even book your latter summer holiday here as well.
There is no way to humanly see everything there is to see in five to seven days. It just isn't possible. So, with that being said, let's continue on to talk about a few key places every holidaymaker must visit at least once in a lifetime.
The Amazing Beauty of the Quais de Bordeaux
Billed as one of the most beautiful waterfronts anywhere on earth, the Quais de Bordeaux has lovely gardens, the grand arches of Pont de Pierre and neo-classical architecture as a backdrop for photo ops of your trip to the region. Listed as part of the World Heritage collective within Bordeaux, these buildings line an 80-metre-wide promenade along the river. Sit on one of the many benches to enjoy immaculately groomed lawns and view the flowers that show their blooms late this time in spring.
Detailed Architecture of the Place de la Bourse
The square was originally built in the 18th century, the 1720s to be exact, being commissioned by Louis XV. His favourite architect, Jacques Gabriel, did a phenomenal job on even the minutest detail and if you step up closer to view the arches and buildings, you'll get a great look at the sculpted faces which are a huge part of the allure. Just across the street you will want to visit the exquisite landscaping created by Michel Corajoud. Referred to as the Water Mirror, here you will find a very large pool veiled in mist that shows the reflection of the Place de la Bourse.
French Cuisine at Its Very Best
Of course, you'll need to take time out from sightseeing to eat and this will never be a huge sacrifice! It is said that nowhere in France will you find delectable food like you will in Bordeaux. Rivalling some of the most famous restaurants and cafés in Paris, you will not walk away unsatisfied. Don't forget to sample the Bordeaux wines France is famous for. To find a list of the most spectacular restaurants in the area, check out this article in the Guardian.
Wine Tasting at Bordeaux Vineyards
There are also a huge number of vineyards and wineries in the region which is why it may be in your best interest to book tours of the best wine tastings in Bordeaux. Since there are so many to visit, you might be better off checking out tours on the Wine Cellar Insider. Yes, you can go solo and tour some of the wineries you've heard or read about, but sometimes it pays to book a tour. Let someone else do the legwork for you so that you can make the most of the time you have available on your May holiday to Bordeaux.
Remember to arrive in Birmingham the night before if you are travelling on an early morning flight. As mentioned, there is airport parking available at hotels in the airport and the cost is included within the price of your overnight stay. Enjoy Bordeaux on this, your first trip to the region, and many more to follow. This is one place on earth you'll want to visit time and again. See for yourself!