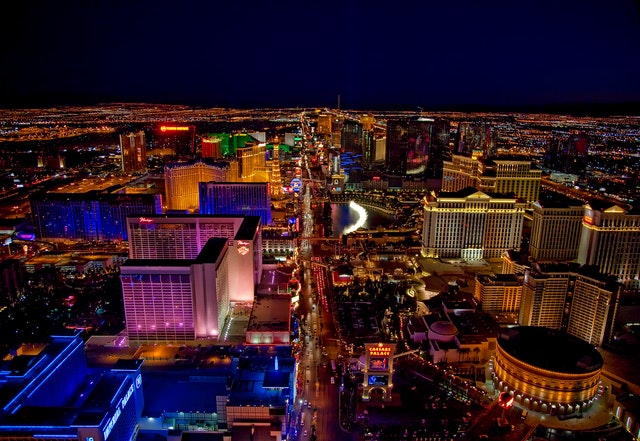 Las Vegas is home to some of the finest establishments in land-based gambling and offers multiple options for new players. Those who set foot inside will surely be impressed by the abundance of games and exciting gambling alternatives. Truth be told, if you're a foreigner with a passion for gambling you will be impressed by most casinos in Sin City. However, seasoned players and those who want to make the most of their short trip to this gambling hub should focus on a handful of top-tier casinos.
You can't go wrong with the classics
When analyzing Las Vegas casinos, many metrics are used — and it is still difficult to come up with a definitive answer. If you are unwilling to settle for second best and only the finest casino will do, you are in for a "serious challenge" according to this website. Having said this, there are a few things that can help you narrow down the search and greatly reduce the risks of making mistakes. Classic casinos will always provide a solid alternative and if you go with the classics you are certain not be disappointed.
The Bellagio has been for decades an icon of Las Vegas and the most visited landmark in the city. Even those who don't necessarily come here to gamble will still take a trip to this casino to admire its amazing fountains. Granted much of the action happens outdoors for such a crowd, the moment you step inside the casino, you are bound to be impressed. MGM International found inspiration in the beautiful buildings surrounding Lake Como and put all its imagination and effort in creating a gem in the desert.
The interiors of the Bellagio emanate luxury and are guaranteed to make players feel like celebrities right from the start. In addition to running a superb casino, the gambling operator also has a hotel where players can seek inexpensive rooms of exceptional quality. This is one of the main qualities of Las Vegas hotels, as they offer some of the finest rooms and the most affordable prices. The Bellagio is no exception and when you check in to their hotel, you make the first step towards enjoying the VIP experience.
The future looks bright for Aria resort and casino
Aria Resort and Casino is ready to prove wrong those who thought that the time of grandiose casinos has passed. This is a huge establishment that includes a spectacular casino, as well as a luxurious hotel, many shopping areas and a plethora of other commercial spaces. Entertainment is also provided at the premises and in the near vicinity, so players always have an excellent alternative from gambling. The casino is just a few years old, but already stands out from the crowd as one of the largest in Las Vegas. Big doesn't always equal better, but when it comes to casinos and Sin City in particular, size definitely matters.