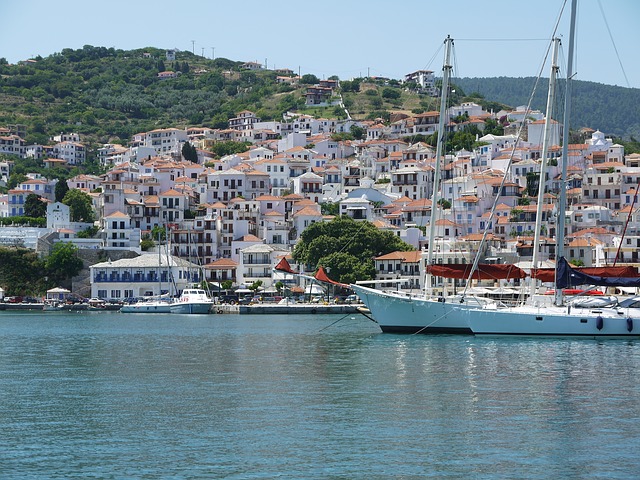 Europe is regarded as one of the most popular tourist destinations worldwide due to the continent's historical, cultural, and natural richness in terms of its captivating and splendid sailing sites. This is attributed to the majestic Mediterranean Sea, which has perfect sailing and weather conditions. The Mediterranean Sea is also home to some of the most spectacular countries that attract a large number of yacht enthusiasts annually.
The European yacht season normally kicks off in the Mediterranean region during May, where yachts line up in an orderly manner. This season is also considered an awe-inspiring period for charter guests to appreciate the delicious food, cultural heritage, and history of the Mediterranean sites. It normally culminates in October or the last week of September with the Monaco Yacht Show.
To celebrate the awe-inspiring European yacht season, here are five of the best stops in Europe, specifically for yacht enthusiasts.
Croatia
Croatia is a country included among the top best sailing destinations in Europe. This is due to its well-developed infrastructure, clear blue waters, fresh air, and mild climate. Croatia also holds the best yacht charters in the Dalmatian, South Adriatic, and North Adriatic coast. This is coupled with unperturbed nature, sandy beaches, and serene hidden coves that are just waiting to be enjoyed and appreciated. Croatia also has diverse gastronomic and cultural landmarks and events, ancient walled towns, and majestic national parks, which are packed with tourists during summer.  Adventurers and jet setters normally keep themselves busy through hiking, scuba diving, cycling, big game fishing, rafting, and regattas.
Greece
Greece is known for its splendid blue waters, Greek mythology artifacts, awesome island-hopping activities, and yacht sailing. This country is rich in natural wonders and Mediterranean serenity, and one way to explore the hidden beauty of Greece is through a private charter yacht.
Among the renowned sailing destinations in this country are the Dodecanese, the Sporades, the Saronic Islands, the Ionian Islands, and the Cyclades. Each of these glamorous stopovers has its own unique character, as they offer a wide range of hidden treasures, history, culture, and spectacular scenery. For instance, Santorini captivates the hearts of tourists through its magnificent multicolored beaches, gastronomic dining experience, and breathtaking caldera views. Indeed, Greece is filled with modern marinas, harbors, and anchorages where you can explore nature, shop for yacht supplies, and tie your yacht safely.
Turkey
Turkey is regarded as a Mediterranean gem since it is situated at the border between Asia and Europe. Turkey demonstrates what sets it apart from other Mediterranean countries through its culture. Turkey is worth exploring through a private charter yacht as well due to its magnificent paradise feel. The popular sailing destinations in this country are the towns of Bodrum and Marmaris.
Italy
More than just a land of pasta and pizza, Italy offers one of the most spectacular sailing stops worldwide. Being near Naples, Italy stretches as far as the Amalfi coast and features scenic seaside towns and awesome beaches with numerous anchorages. Expert and amateur sailors will definitely enjoy this strip of the coastline, which features pastel villages, busy towns, and great nightlife. Italy is also regarded as a unique destination for a one-week sailing chapter, and it is also the perfect spot for a luxury yacht charter. Some of the best sailing sites in Italy are Capri, an island characterized by rich natural beauty, glitz, and high fashion; and Positano, an island known for its sumptuous lunch buffets.
French Riviera, France
Specifically located at the heart of France, the French Riviera offers unparalleled fascination through its Cote d'Azur, which is a remarkable strip of coastline filled with eye-catching landscapes, that attracted great painters such as Picasso, Cezanne, Chagall, and Renoir. The French Riviera is also known for its clear blue waters, bright sunshine, and fabulous cities such as Nice, Cannes, and Saint Raphael. A yacht can be rented to sail through the coast of the French Riviera and explore the magnificent Hyeres Islands, where time is said to stand still, and the country's national parks.
Choosing the perfect sailing destination in Europe all depends on your interests and preferences. Visiting any of the locations above will expose you to pristine waters, marvelous views, bright sunlight, and fine sand. If you are looking for genuine tranquility and relaxation, these European stops have something unique to offer.