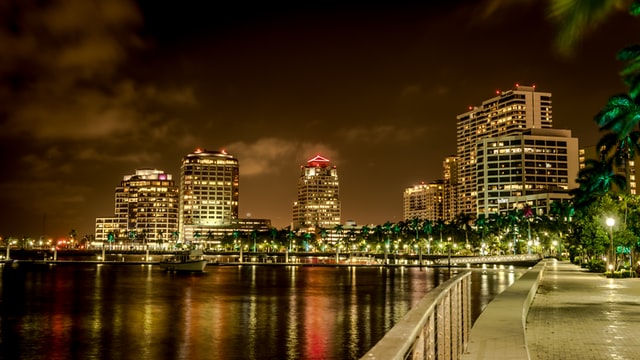 Once home to oil and railway workers, West Palm Beach in Florida is home to bustling entertainment spots, breathtaking waterfront, and opulent, scenic neighborhoods. In a nutshell, this city is more than just palm trees and beaches. With sunny skies, exciting outdoor and cultural activities, and perfect picture weather, this vibrant destination offers travelers a paradise that can be enjoyed all year round.
Scattered just outside this blossoming urban center are numerous colorful towns that are not only situated near the Atlantic Ocean, but are worth exploiting as well. Some of these towns boast of vibrant downtowns characterized by talented artists with different artistic boundaries. Generally, a trip to West Palm Beach is worth all the time and pay.
However, as you would expect, traveling comes with its downsides. Even if you've meticulously planned your trip to this coastal town, eventualities such as road accidents can happen. While this can be daunting for any visitor, you can always rely on a West Palm Beach law firm to handle any legal matters that you may find yourself while holidaying in the city.
With that covered, here are the best things that you can do in West Palm Beach:
Visit Rosemary Square
Also known as City Place, Rosemary Square is a breathtaking Mediterranean-themed retail and entertainment center worth exploring. Rated as one of the top places to visit in South Florida, Rosemary Square offers a wide array of fun activities, including exquisite dining experience, fun shopping, live music experience, and revitalized clubs. You can as well enjoy the serenity of the square from your balcony as you watch an endless parade of tourists and local people pass by.
If you are a shopping enthusiast, you can visit different gift, clothing, and jewelry shops darted all over the square. As if that's not enough, you can also indulge your taste buds with a wide range of international cuisine, including Southwestern USA, Japanese, Tuscan, and Mexican cuisines from different 5-star restaurants all within Rosemary Square.
Manatee Lagoon
A few years back, workers at the Florida Power Lights facility noted that Manatees (Florida's beloved sea cows) love congregating around the facilities during the winter. This was because the waters around the facility were warm during the winter, and that's how the idea of Manatee Lagoon came to light.
Today, Manatee Lagoon is an essential attraction zone in West Palm Beach as visitors throng the facility to see the gentle but majestic 1,500 to 2,000-pound creatures. The good thing about Manatees is that they love hanging around people, and once they see you on the dock, they'll instantly swim right up to interact with you.
Although this lagoon operates on a hands-free exhibition method, you can get a closer look at these creatures through a Manatee webcam, and an outdoor deck that the Manatees love to hang around, especially during winter.
Norton Museum of Art
You cannot end your tour of West Palm Beach without visiting the Norton Museum of Art. Unlike other museums, these works of art are well known for their diverse and engaging collection of local and international skills. Found in downtown West Palm Beach, you get to experience over 7000 pieces of artwork that mainly emphasize Chinese, European and American arts.
Over the years, the Norton Museum of Art has gained quite a reputation due to its unique approach to attracting tourists through specialty programs and events. These events include a burning calendar that features different key attractions for people of different ages and other premium programs, classes, and workshops that run throughout the week. Generally, the Norton Museum of Art doubles up as a terrific art collection center and an engaging community epicenter.
Travel to West Palm Beach
While these are some of the best things to do in West Palm Beach, there's so much more than the city has to offer. From great beaches to top-rated restaurants, it's pretty easy to see why West Palm Beach is a destination that you must explore.