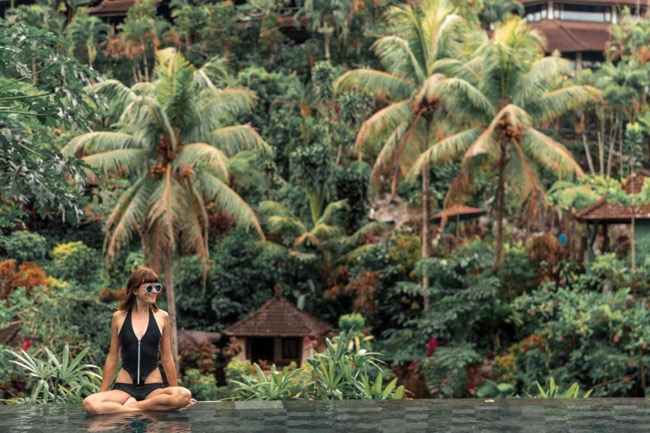 There are so many things to do in Bali that you should be prepared not to make it do them all in one trip. After all, this is the land of rich culture and tradition surrounded by magnificent nature and clear waters. This is a perfect place for families, couples, newlyweds or friends since it has to offer unique experiences for everyone.
However, to make it easier for you to decide what to try in Bali first. We present you the best things to see, do and taste there.
What to see in Bali
Temples are the main attraction in Bali and most of the visitors want to see them and admire their architecture. Among the most interesting ones are Tanah Lot located on the cliff above the ocean wave in East Bali. This is a perfect one-day trip since the view is breathtaking and you can have lunch at one of the restaurants there.
Uluwatu is another temple on the much higher cliff and a popular surfer spit. It has a wonderful sunset view and overlooks the wide area because it's 70-metre elevation above the water. Usually, Kecak dance and Ramayana ballet perform here in the amphitheatre.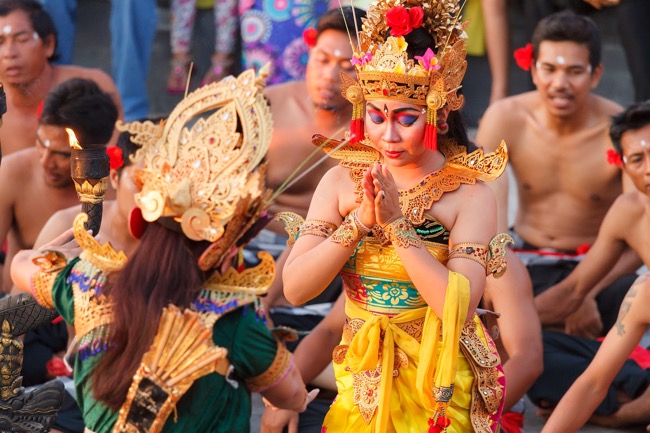 Gunung Kawi Temple is also an archaeological site with reliefs carved in the cliffs. Pakerisan River runs by and there are many art shops on the way to the temple. From the terrace, you can enjoy the gorgeous view of the river and green valleys.
Devdan Show is a Cirque du Soleil in the Bali way. This is a unique and wonderful show displaying modern and traditional Bali lasting for 90 minutes. It takes place on several stages, going through all Indonesian regions telling you a story of their culture through colours, dances and music.
Go on the cruise on glass-bottomed boats so you can see underwater creatures of Bali waters. This is a perfect chance for those who don't snorkel or scuba dive to see some marine life. You can even feed the fish from the boat and observe divers interact with the underwater fauna.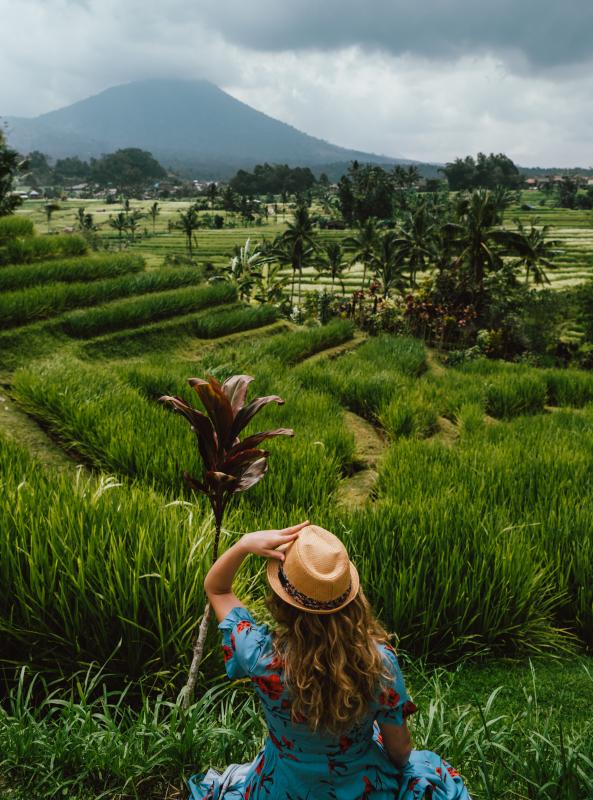 What to do in Bali
There are so many things to do in Bali that your stay can be one big adventure or simply a relaxing holiday. Rent Canggu villas and enjoy some quiet time surrounded by the heavenly nature. Here you can meditate and find your inner peace through luxurious accommodations.
On the other hand, nature is a great opportunity to stretch the legs and see more of Bali. Hiking in on the Mount Batur or West Bali National Park is another activity where you can see some interesting landscapes, flora and fauna. If you come here with kids, take them to the Waterbom Bali the biggest water park in Asia or on the Ultimate Seawalker Experience where they can walk with the fish.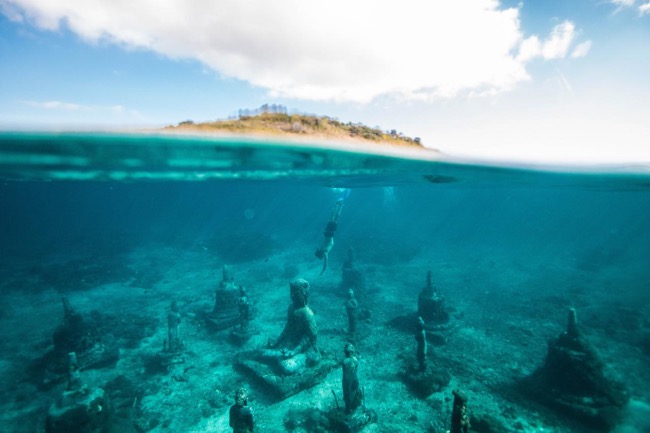 Beaches are a wonderful place to sunbathe, walk and take a chance at some water sports activities like surfing, swimming, snorkeling and scuba diving. Go on a Safari and see some of the wild animals at the Bali Safari & Marine Park. They offer you to meet 60 species of animals and even have a freshwater aquarium.
If you never bathe in the mud before, Mepantigan offers unique mud games to get dirty and have some unbelievable fun. This is perfect for honeymooners, families with children and, well, everyone, actually. Mepantigan is a game in the rice fields with cultural roots in the Balinese tradition. Looking for frogs and wrestling in the mud is not something you get to do every day, so try this and take some wonderful memories home with you.
What to taste in Bali
Bali is famous for its organic chocolate factories where you can see how cacao turns into the bars we all like to eat. One of them is the Big Tree Farms Bamboo Chocolate Factory where you can witness all this. It's one of the Bali's hidden farms which also include Hatten Wine on the North Coast of Bali. This 35-hectare property produces high-quality wines from their own vineyards.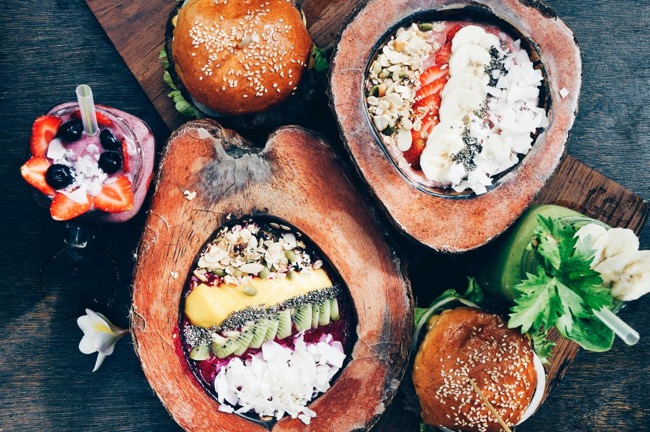 You can always take a Balinese cooking class and show off your newly acquired skills to the friends back home. You could learn to make traditional Bali dishes like Lawar with garlic, chilli and pork, Bebek Betutu that is stuffed duck wrapped in banana leaves and Babi Guling which is pig stuffed with garlic, ginger and turmeric.
Traditional drinks are very refreshing and vary among regions. Es Cincau is popular in Southeast Asia. It's a black glass jelly on ice to explain it loosely. They make the jelly from the powder of Chinese mesona. They cut it into cubes and place in coconut milk, syrup and ice. Locals say it even has some medicinal properties like helping hypertension and fever.
Es Kelapa Muda is a popular drink we often see in the movies. Basically, it's iced coconut water with some lime, sugar syrup and added ice. Sari Temulawak is java ginger soda you can buy bottled. These soft drinks may come with Curcuma instead of java ginger, but in both cases are good for digestion and fatigue.
Conclusion
When in Bali, don't concentrate on one thing but try several of them. The place, traditions and culture will keep you entertained and enchanted that you will certainly come back again.