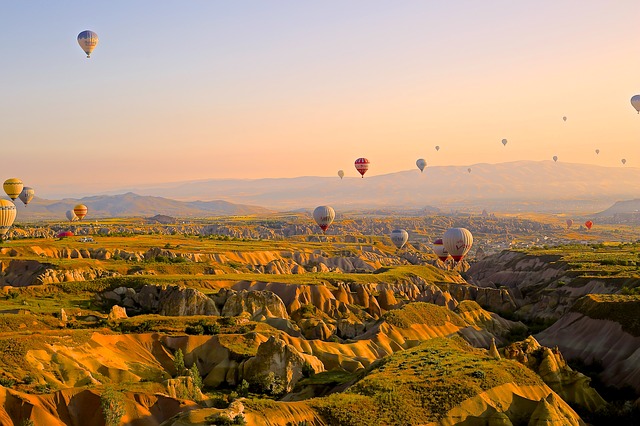 The main point of a vacation is fun.
From leaving the office, packing, to taking off – each part of the process is sweet. But we all know which part is the sweetest: the arrival to your little slice of heaven.
It doesn't matter what type of travel is your cup of tea. Be it sunny beaches with oceans right in front of you or gloomy mountains with frozen lakes hidden in the middle of the forest, you always want to relax and have fun. And then repeat it.
Even though the inclination to fun is strong, sometimes the whole enterprise backfires and you are left with days of leisure with no form of entertainment in front of you. Or you simply do not like what you get, so you need to look for something more exciting than sitting in your hotel room watching TV.
Here are some ways you can really live up to the thrill and restore your vacation to its intended glory.
Lose the Guide
This goes for reviews, too. Most of us don't actually enjoy going to completely unfamiliar places. And how could we, when we do not know what we are getting into?
The whole point of travelling is experiencing something you never had a chance to do before. This is why guides and reviews are there to help you meet the new culture or place that you wish to visit.
However, often the reviews are insufficient and don't quite grasp the essence of the destination – they are, after all, subjective opinions of other travellers. Tours with guides and an entourage of other tourists are sometimes lacking as well. Long walks, large groups, and recited facts without anecdotes aren't a good way to spend your entire holiday. So, lose them – go and explore on your own terms. It's your vacation after all.
Locals: Meet & Greet
The people residing in your chosen destination make for a great source of information about the place and culture. If you already decided to get rid of the guide, or you simply travel solo, getting familiar with locals can be very fun. Get out of your room and hit the bar/shop/restaurant. Even the poolside is a great place to meet someone.
The locals can share a host of interesting facts and stories about the sights, provide useful advice, teach you something new – whatever you're in for, locals are your people. You can learn tricks about their cuisine, try out different flavours, and who knows – maybe you find new friends along the way.
Games, Games, Games
Games never fail to create relaxing atmospheres. This type of entertainment comes in various shapes and forms, but whatever game you choose, you're bound to have a blast.
Some people prefer playing cards. They are great if you have a group of people and your goal is to motivate and include everyone in the fun activities. Sometimes even bad weather can spoil the fun and you're stuck in your hotel with ruined plans for sightseeing. Playing cards never fail.
On the other hand, if you are hooked on the internet and the endless entertaining possibilities it offers, mobile games – especially live ones – are also an option. You can always check the list of top live online casinos and try your luck – you might even end up earning cash while relaxing.
Another interesting idea for group activities is karaoke. Who can say no to Britney Spears and screaming lyrics? It is really the best recipe for a blast.
Try the Cuisine by Yourself
After you have met the local residents, you might use the helpful information you've acquired about the local cuisine. The delicious dishes that you tasted are great, but why not try to make it by yourself?
Even if you are not well-versed in the kitchen area, experimenting with food can never go wrong – or, at least,in most cases. It doesn't matter if you're in a group or all by yourself, cooking is a form of expressing creativity and sharing something precious.
Trying out the traditional dishes is great for many different reasons. You can experiment, have fun, be creative, learn a new recipe, and most of all, spend quality time with your family and friends.