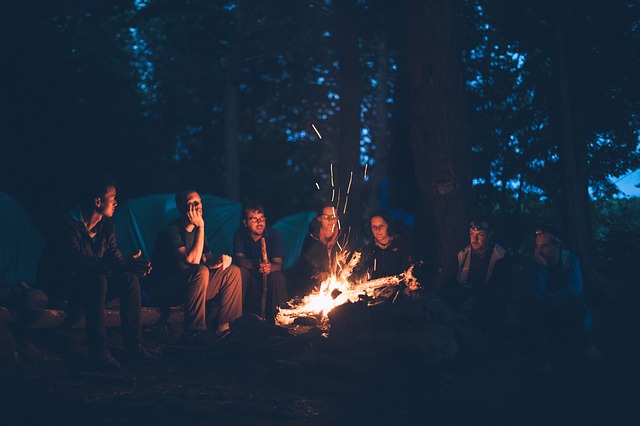 Camping is one of the great outdoor activities for singles and families alike. There are all sorts of things to do and see while in the great outdoors regardless of the time of day or night. Before going on your trip though, you need to be prepared.
Getting Ready
It doesn't matter if you are going to be camping yourself, sending the kids to summer camp, or anything else, you need to be ready. Make a list of all of the things you'll need for the trip. You might even want to label everything like with some of the cool labels you can get from https://www.leeleelabels.com. Be sure to remember things like snacks and food for your meals, as well as enough water to keep everyone hydrated. You will also need things like tents, sleeping bags, bug spray, a way to start a fire, camp cookware, etc.
Daytime Camping Activities
This is pretty easy. Someone who has never been camping before might think that there isn't anything to do, but that couldn't be further from the truth.
When you first get to the site, you'll need to set up camp. This will include pitching your tent, marking out a safe spot for a fire or digging a fire pit, collecting firewood, and just getting settled in.
Once you've done that, you might go hiking in the mountains if you're camping near some, you might go fishing, birdwatching, or any number of fun things. You will be surrounded by nature – so why not explore it?
Nighttime Camping Activities
Your options here can depend on who you're camping with. Let's talk about camping with your kids first.
One of the all-time favorite things to do around a campfire at night is to tell ghost stories. Telling stories is one of the most important traditions and kids love it. Make sure that if you're going to do this, not to frighten them to the point where they'll be too scared to sleep. This is also a great time to roast marshmallows or make s'mores.
This next one can be done with anyone. Just look up at the sky and notice all of the stars that aren't visible when you're in the city. When you're camping, the sky is easy to observe and can be more than appealing once you get away from the lights of the city.
What if you are camping with your significant other? There are nighttime activities that are still PG. One thing might be to treat the experience like a date. Dates aren't always better when you're in a city with a million other people. It can be nice to be just one on one. There is a myriad of ways to make it memorable while camping too. One way might be to get up early to watch the sun as it rises. Then again, watching a sunset by the campfire is also nothing to sneeze at.
At the end of the day, regardless of whether you are by yourself, with a date, or with the family, there are plenty of things to do and see, and if you prepare correctly, the trip is one that will make memories that will last a lifetime.