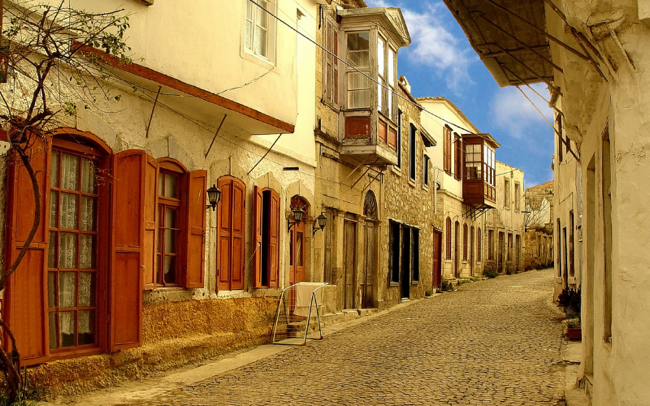 Cesme is a seaside town located on the western Izmir. It is famous for its beautiful beaches, never ending night life, authentic streets, amazing restaurants and variety of activities. Cesme is approximately an hour drive away from Izmir. Cesme is an amazing town to find exactly what you are looking for. It is possible to see in the Aeagean Sea that goes up till 20 degrees during the summer. Even if it has a warm climate in the summer, with the winds that come from the north, you will always stay cool in Cesme.
Alacati is a village that belongs to Cesme. Recently it became a very popular destination for new visitors. With its high winds, less salty water and cooler than other places makes it a to go place. Alacati hosts many windsurfing opportunities. It's possible to say that it's the surfing heaven of Turkey. You can get lost in the cute streets of Alacati, discover the little boutique shops and enjoy your holiday here. If you are visiting Izmir, browse sure to hotels in Turkey for accommodation.
You can arrive to Cesme and Alacati by taking a flight or bus to Izmir the third largest city in Turkey and then taking the minibuses that constantly services between Izmir and Cesme.
Places to visit in Cesme-Alacati
Cesme is attracting visitors not only for its natural sites but also for the historical sites especially from the Ottoman Era.
Cesme Castle and Cesme Museum: If you are interested in Ottoman history then definitely check out the castle and the museum. Here you can find structures that are left from the Ottoman Era and the castle that stayed well-preserved since the past.
Erythrai Ancient City: As all the western coast of Turkey is home to many ancient structures and cities, Erythrai ancient city is located near Cesme. If you are interested in ancient ruins and structures, definitely check out the ancient city.
Altinkum Beach: Cesme is very famous for it's beaches and coves. Altinkum Beach for sure comes as one of the first places. With a cool water you can enjoy your day in the warm sands of Altinkum which means Golden Sand in Turkish.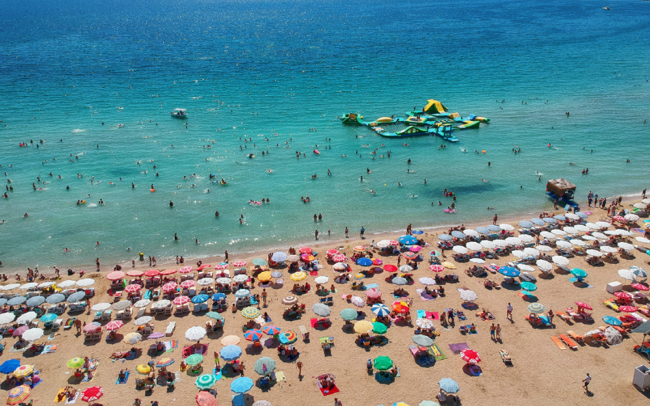 Ilica Beach: If you would like to try out another great beach then try out Ilica Beach to feel the summer in your body.
Alacati Market: In the market you can find pretty much anything you are looking for. Cute souvenir and boutique shops that you can discover or cafes that you can stop by and have some rest.
Alacati Mills: Mills in Alacati is very popular and they bring a great atmosphere to the town. Checking out the mills to have some cool pictures sounds like a great idea.
Alacati Port: You can visit the port to see people who are doing surfing. If you would like to try it, you can always take lessons from the professionals and cut the water with your surf.
Shopping in Cesme-Alacati
Alacati and Cesme offers a variety of shopping options for you. Especially there are many stores that produce homemade products to meet them with their customers.
Antique Market: One of the best shopping place you can find in Alacati is the Antique Market. You can find any kind of object in this market not only from Alacati but also from everywhere in Turkey. Many antique objects, scupltures, paintings, souvenirs and so on are waiting to be discovered by it's visitors.
Saturday Market: In Saturdays, there is a local market that is being set up. It's very popular for both local and foreign visitors. In this market it's possible to find homemade jams, clothing, soap made out of gum, local olive oil and so on.
Must Do Activities in Cesme-Alacati
Cesme and Alacati offers plenty of activities for people in all different kind of interests. Don't worry to find what you wish for.
Surfing: The most famous activity in the are is surfing. You can take lessons from professionals and then challenge yourself in the wavy waters Aegean Sea.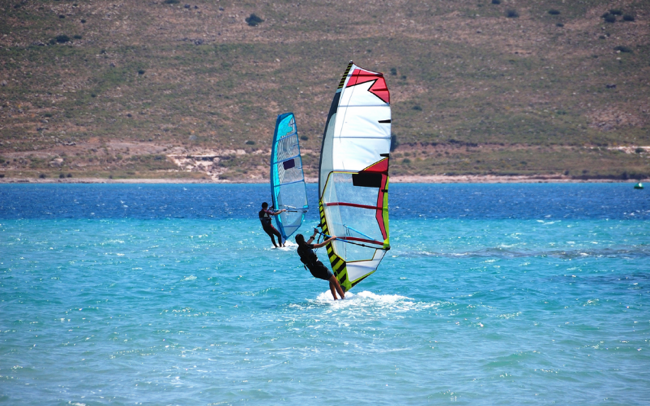 Night life: Night life in Cesme is very popular and you can party until the morning. If you are someone who likes to socialize and to party it is your place. Sole Mare is one of the best beach clubs located in the area and many popular DJ's come here to perform. Paparazzi bar is a place where you can both eat and then enjoy the music until the morning while you have you drink by your side.
Alacati Kite Festival: It's a traditional festival that happens with the participation of local and foreign professional kiters. The festival creates a colorful atmosphere and it's a must see activity during your stay.
Alacati Surf Festival: During the month of July the best surfers of Turkey come here to compete against each other. Watching the competition of many surfers is a great activity for a day.
Cesme and Alacati being one of the coolest and most authentic places in Turkey offers a very amazing experience for its visitors. This cool coastal town of Izmir is open for new visitors each year.