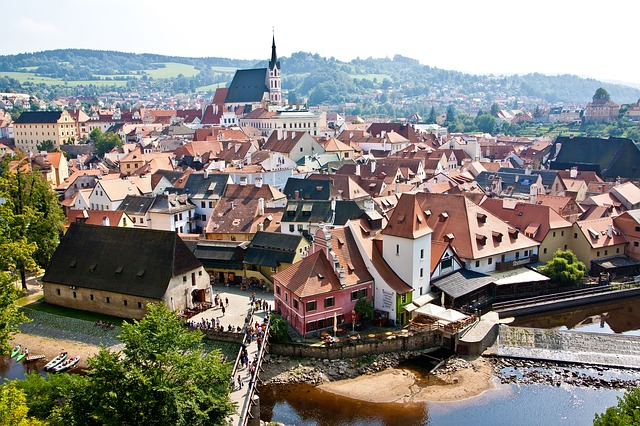 Europe has some of the most beautiful yet expensive cities in the world. It's hard to imagine that you can visit any of these places when you are pressed for cash. However, the price tags do not have to prevent you from exploring this continent. Even if you're on a budget there are places that you can visit without breaking the bank. To help save costs you should get an international prepaid travel SIM card from Travelsim. This will save you international roaming charges, and it includes free shipping (just make sure you order it before you go).
Here are five recommendations of cheap places to visit in Europe.
1. Bucharest, Romania.
Bucharest has a mix of classical architecture of the west and communist-era buildings from the Soviet era. It is a fascinating city to wander around. Bucharest is one of the cheapest capital cities in Europe and travellers on a budget will see their money stretch further than most places in Europe. Food and drinks are affordable and most attraction sites will hardly make a dent in your budget.
2. Krakow, Poland.
This is one of the most interesting and cheapest cities in Poland. Though not as attractive as Prague, it is less crowded and it's a great travel bargain in Europe. Hotels here are very affordable. You do not have to necessarily go for the 1 star hotels or hostels as the 3 and 4 star range often offer good deals to tourists.
The city is very walkable so you can visit attractions such as the museums and palaces without transportation. Hearty local food is affordable as well. Being a city with the most pubs per square kilometre, drinks in Krakow are inexpensive.
3. Sofia, Bulgaria.
Though not one of the most obvious destinations in Europe, Sofia is beginning to get noticed due to its beautiful city center that is welcoming to visitors. Most of the attractions in the city are free and the hotels are of great value. The transportation is also affordable and public transport is convenient for visitors. Compared to other cities, the food and drinks are reasonable, so once you arrive in Sofia, you can get by even with a small budget.
4. Budapest, Hungary.
Budapest is a capital city that is built on natural thermal springs so there lots of great value spas here – one of the highlights of a Budapest visit.
Hotels in Budapest are great deals compared to the UK. A standard double room in a mid priced hotel goes for what you would pay for a hostel bed in London. Also, most of the popular attractions are cheap or free. So, when on a limited budget, you will still be able to have an amazing experience without going broke.
5. Cesky Krumlov, Czech Republic.
This gorgeous city a popular tourism attraction in the Cesky Krumlov. A similar "fairy tale" town in France (for example) would be way more expensive.
While here, you can tour the renown castle as well as the garden complex for free. There are also a couple of hostels and hotels that offer affordable rates considering how superb this place is.