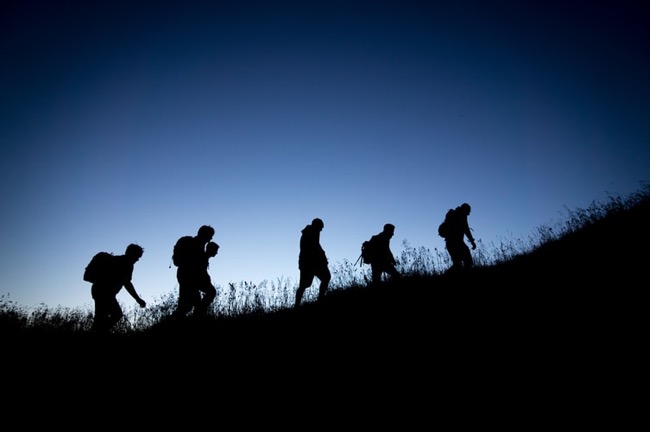 When you're out hiking, it's important that you get the right equipment so that you aren't getting yourself into any untoward accidents. This is especially important if you're hiking in Europe and other hiking destinations abroad or even hiking out of town.
You should make sure that you've packed everything you need and might need in emergencies. Plus, make sure that you remember any protocol you have for safe mountain hiking so that it's fresh in your mind.
With that said, one equipment that will help keep you safe when hiking are your trusty hiking poles. These can keep you balanced and stable when hiking.
When shopping around for good hiking sticks, consider looking at the following qualities:
1. Adjustable
The first quality you should look for with trekking poles is that they should be adjustable in size. Although there are hiking poles out there that aren't adjustable and they work just fine, sometimes, you aren't lucky enough to find pre-set trekking poles that feel just right for you.
Thus, you should look for adjustable trekking poles. The ideal height or length of your hiking pole is that it should create a 90-degree angle in your elbow so that it's easier to maneuver when hiking.
If you decide to get non-adjustable poles, then make sure that you are only hiking on flat grounds since you wouldn't be able to manage with another terrain with it.
2. Lightweight
The next thing that a high-quality hiking pole should have is the ability to be lightweight so that it's easy to carry along with you.
When you're hiking, you want to reduce the load that you're carrying so that you have an easier time hiking. Of course, you should also consider that the lightweight hiking poles are usually not as durable as the heavier ones.
Thus, when considering the weight of your hiking pole, make sure that you see whether you're going to need it to last for a long time, what terrain are you going to be hiking in, and so on.
3. Foldable
Hand in hand with adjustable are foldable hiking poles. Although not all foldable hiking poles are adjustable in length, they are usually the same for some.
The thing with foldable poles is that they're easy to keep and pack into your luggage when you're traveling so it wouldn't be an issue for you to carry around. Also, foldable poles are usually lightweight.
Foldable trekking poles are appealing for hikes that are fast and are even used by a lot of ultrarunners too. Given its portability, it is no wonder that hikers who like to go fast prefer using foldable hiking sticks.
4. Solidly built
When figuring out what kind of hiking poles you want to get, you should also consider the sturdiness of the hiking poles. This is an especially important feature if you plan on doing some long-distance hikes that have camping and wild terrain to go through.
Of course, hiking poles that are sturdier tend to be heavier. Thus, you should make sure that you've trained enough to be able to handle the weight.
However, the solidly built hiking poles make it easier for you to not worry about your hiking poles breaking on you.
5. Properly sized
You should also look for hiking poles that are the appropriate size for you. If you have smaller hands, then you should check that your hiking pole is able to go into your palm and you can have a good grip on it. Otherwise, it will slip off of you while you're hiking.
Also, make sure that the length of your hiking pole is appropriate so that you can take your strides confidently. As mentioned before, it should be a 90-degree angle from your elbow when you're on flat ground.
6. Shock-absorbing
If you want to reduce the shock that your body receives after each impact to the ground, then you should make sure that your hiking pole has better shock-absorbing qualities as well. The shock-absorbing quality helps reduce the weight and impact of each step that you take.
Of course, the shock-absorbing mechanism comes at a price. If you're willing to splurge on an upgrade from your old hiking stick, then shock-absorbing mechanisms are definitely recommended. They're good for your joints and legs too.
Conclusion
Good quality hiking sticks help make each step you make when hiking more comfortable. It bears the heavy load of your body weight as well as the impact of the ground, and so much more.
Once you use a poor quality hiking stick and move on to a better quality one, you'll appreciate the difference that much more.
Before you go shopping though, make sure that you look at these six qualities that make up a good hiking pole. That way, you're sure that you've got the best hiking stick for you and your hiking needs and preferences.