As more and more Indians are holidaying abroad, it's important to know how to get your visas on time. We Indian travelers are often known for making last minute holiday plans. So getting a visa is a bit of a hurdle. Worry not! There are around 58 countries offering visa on arrival for Indians. While not all of them may be popular, here's a list of those countries which give you visa on arrival.
We also include the must-visit places from the list.
| | | | | | |
| --- | --- | --- | --- | --- | --- |
| Asia | Africa | South America | North America | Oceania | Europe |
| Thailand | Mauritius | Ecuador | British Virgin Islands | Cook Islands | Macedonia |
| Bhutan | Seychelles | Dominica | Haiti | El Salvador | Georgia |
| Cambodia | Togo | Bolivia | St Lucia | Fiji | |
| Hong Kong | Kenya | Guyana | Jamaica | Micronesia | |
| Macau | Tanzania | | Saint Kitts and Nevis | Nauru | |
| Indonesia | Ethiopia | | St Vincent | Samoa | |
| Iraq | Madagascar | | Grandines | Tuvalu | |
| Nepal | Mozambique | | Grenada | Nieu | |
| Maldives | Djibouti | | Trinidad & Tobago | Palau | |
| Jordan | Sao Tome & Principe | | Montserrat | Vanuatu | |
| Timor Leste | Uganda | | Nicaragua | | |
| Laos | Guinea-Bissau | | Turks & Caicos Islands | | |
| South Korea | Gambia | | | | |
| Tajikistan | Cape Verde | | | | |
| | Comoros Islands | | | | |
These are the countries as of March 2016. Being a Commonwealth country, the Government is trying to get in more countries to offer visa on arrival for Indians and the list may be updated. In the meantime, have a look at some of the beautiful places you can visit.
1. Seychelles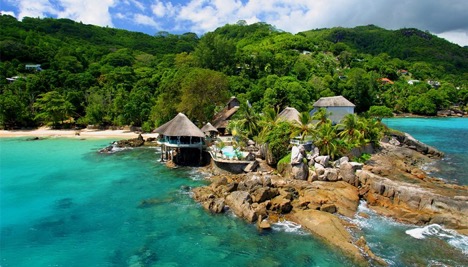 Need to visit the stunning Seychelles? All you need is a valid passport and travel documents and hold a return ticket. You also need proof that you have an amount of $150 per day for your duration of stay. Visa is granted for 30 days.
Places to visit: Just imagine yourself sitting on silvery sands with sparkling topaz water and a cool breeze? Bliss right? There's all this and much more to watch out for. One of the most idyllic island getaways where you can go snorkeling and scuba diving! Explore the Aride Island or shop for goodies at the local market. Filled with picture-perfect beaches and green landscapes, it is a wonder you wouldn't want to miss. Get amazing discounts on flight and hotels combo with Makemytrip Discount Coupons.
2. Macau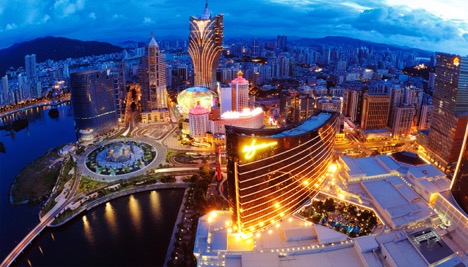 Feel like any European and American as you enter the Las Vegas of the East, Macau. Indians passport holders don't need a visa to get into Macau but the following documents are essential-your passport, international currency and an international card. It also helps to have your hotel reservations ready.
Places to visit: Macau is synonymous with casinos! Can't visit Las Vegas? Your next best bet would be Macau. Don't miss all the action at the Venetian Macau and MGM casino. Brave enough? Try bungee jumping from the Macau Tower and don't miss the ruins of St.Paul , the symbol of Macau. And while you're at it, try the famous Portuguese egg tarts and roast black pepper duck which Macau is famous for.
3. Hong Kong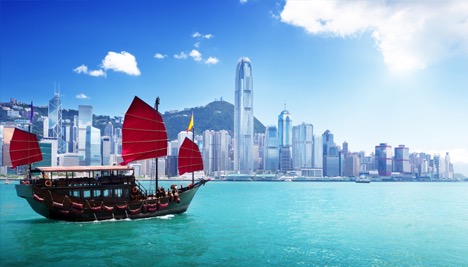 If Macau is spoken of, can Hong Kong be far behind? Find Europe and US expensive? Then this tiny Asian nation is the nearest you can find to get a feel of bustling life and high-rise buildings. The Indian traveler needs a passport, a document to prove your employment, return tickets and international currency. You can stay for up to 14 days in Hong Kong.
Places to Visit: Don't miss the beautiful skyline which all tourists come for and can be best viewed from the Avenue of Stars. The Buddha temple housing one of the biggest Buddha's is worth a visit. Indulge in some local cuisine Hong Kong is famous for. Sharing a table in Hong Kong is common & expected in most places apart from restaurants. Try the mouth watering Steamed Fresh Shrimp Dumpling and the pineapple buns.
4. Tanzania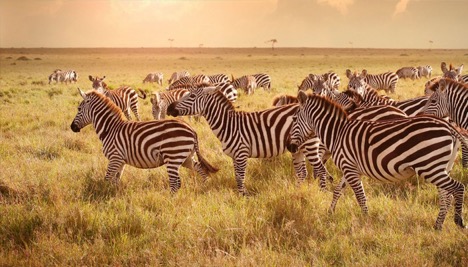 Tanzania is a beautiful country and home to some of the world's most famous natural parks. It also has the majestic Mount Kilimanjaro rising above the Serengeti. Indians get visa on arrival at $50 and it is valid for three months.
Places to Visit: Don't forget to visit the amazing Mount Kilimanjaro National Park for the wildlife and check out the Mafia Islands for some picturesque beaches. You can also watch out for Lake Victoria of which is the least visited on the Tanzanian side.
5. Thailand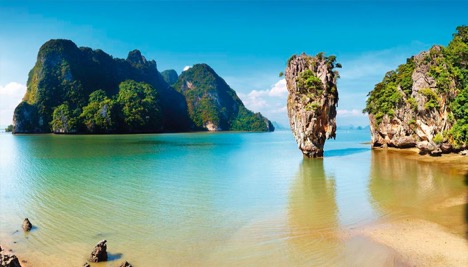 Indians are required to pay a fee of 1000 Thai Bahts for obtaining visa on arrival from Thailand. This country is becoming a hotspot for many Indians because of its beautiful beaches and it's relatively inexpensive compared to other countries.
Places to visit: Asia's number one tourist destination has scores to offer its tourists beyond high-rise and neon lights. Visit the Wat Pho Buddhist Temple and the many popular beaches. Thailand is famous for street food and do not miss gorging on the famous rice noodles at the Victoria monument and Kobe beef noodles at the Ratchawat Market.
6. Mauritius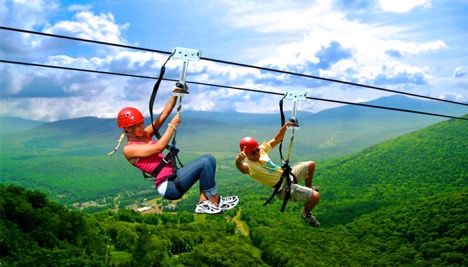 Mauritius offers Indian citizens visa on arrival provided they have a valid passport, proof of adequate funds and also a return ticket. Visa is usually granted for 60 days.
Places to Visit: A visit to this country, with its sandy white beaches, water sports, world class spas and gourmet cuisines should be on everyone's bucket list. A destination which can be visited round the year, don't miss to indulge in luxury which is surprisingly affordable here.
7. Kenya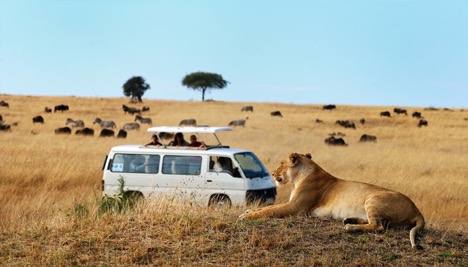 Kenya is a preferred destination of Hollywood stars and celebrities. For availing Kenya's visa on arrival, you have to pay a $50 visa fee and this is valid for 90 days.
Places to visit: Kenya is known for its wildlife so make sure you visit the majestic Maasai Mara National Reserve, and watch out for the flamingos at Lake Makuru. Kenya is one of the best countries in the world when it comes to witnessing wildlife in their natural habitat so make the most of it.
Bon voyage and have a great journey.
Before planning to visit any country always check for the latest updates are visa rules are bound to change.