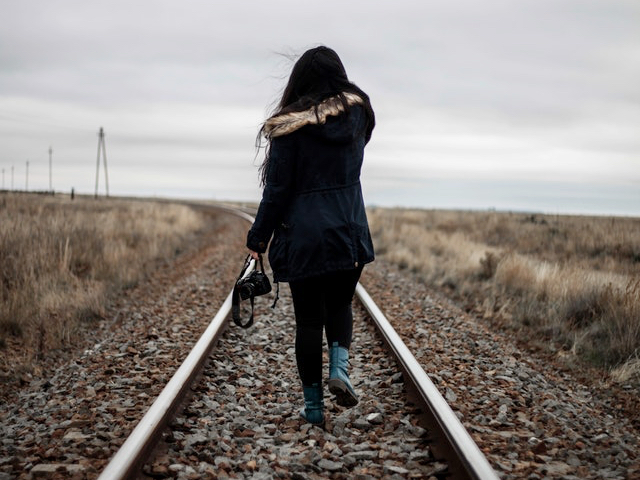 Exploration is fueled by the human urge to learn about and experience new places and things. Even if you can't go to a certain place, watching travel videos will give you an idea of what it's like.
Because of the rising popularity of vacation films among the general public, more and more people are making their travel movies to document their adventures.
Tourism-based companies create films like this to advertise a place and attract more customers. Some people think that to make a vacation video, you must possess a high-end camera or other recording equipment.
Keep your movie simple to understand by avoiding distracting transitions and effects. To make a good video, all you need is a clear storyline and a methodical approach.
With the assistance of InVideo, a fantastic online video editing tool, you may streamline the process of creating your trip film. You may use it to create clear travel videos and develop a comprehensive collection of travel-related footage with its feature-rich web-based cloud video editor.
To produce perfect trip films, you must follow these three steps while using InVideo's online video editing capabilities. Let's get this show on the road.
3 Steps to Create Travel Video Using InVideo
1. Establish the Timeline of your Video
To begin, gather all of the equipment you'll need for your editing excursion. Using a smartphone nowadays, you may record videos in high definition (HD) or even ultra-high definition (4K).
It's essential to note that since InVideo is a cloud-based video editor, you are at the liberty of choosing your editing device since you can use InVideo on a smartphone, laptop, or desktop of your choice, provided it has a working internet connection and a browser.
There are many editing tools at your disposal, but you should only use one at a time. You'll learn more about the tool and make better movies if you use this technique.
As you work your way through the editing process, be sure to drag and drop the most noteworthy events on your timeline. When outliers are removed, the selection becomes more balanced, and there are fewer video clips in the timeline as a result.
A 20-minute vacation film is an ideal length. The length of your video is determined by the amount of content you have, the target audience, and the video publishing platform you are using.
Making your travel videos more interesting requires creating compelling intros and outros during editing. A fantastic way to fascinate and interest your audience is to provide them with a sneak peek of what's to come.
At the beginning of your movie, you may add a text overlay describing your travel location if you want. A unique opener or outro may be created with InVideo's intro and outro generator for your trip films, and hundreds of clip choices can be selected.
2. Finalize the Video's Objectives
Prior to further steps, make certain that you understand the purpose of your film. For instance, if your video's intended audience is a peer group, only the best segments should be included.
A travel video that goes on for an extended period of time will lose interest in your audience. Also, if your goal is to enhance the popularity of your destination, your vacation video may be as short as 5 to 6 minutes.
Because they've already been on the trip with you, the viewers will appreciate every little nuance in the film.
Videos may be up to 20 minutes long in certain cases. So instead of searching for dull material, InVideo can assist you in incorporating interesting transitions into your movie to keep your viewers' attention spans piqued.
As long as you have complete editorial control over your film, it will be possible to smoothly blend together two perspectives of the same subject (from separate camera angles).
For a quick look at your video, use InVideo's jump-cut function. This ensures your viewers don't miss any important information. Make sure your viewers get the same experience as you had by arranging your clips in chronological order for them.
Using InVideo's clip categorization, your trip video production will go smoothly. In that manner, the story will have a stronger emotional impact and be more engaging for the audience.
3. Deploy Music in your Travel Video
After that, you'll need to decide on the video's soundtrack. There is a large collection of stock audio clips included with InVideo that may be used to enhance your trip films.
Many novice editors make the mistake of starting off with their favorite music samples while utilizing free online video editing tools. Prepare for your trip by learning about it and making informed decisions.
Make sure the music you choose for your travel videos doesn't have any copyright issues before you integrate them. You won't have to worry about copyright problems while using footage from InVideo's collection since all the tracks are royalty-free.
It is possible to make your audio snippets with the proper tools and knowledge, though. The next step is to choose a location for your project's music. Find the song's best moment by noticing the highs and lows when you hear it.
The best parts are when people start singing or when the music abruptly speeds up and slows down. Look at the video to determine whether a significant part of the music can be integrated in the first few seconds.
You can guarantee that the best parts of the video and song sync together by putting up the music in this way.
Conclusion
It will take less time to produce high-quality films if you use this systematic approach to recording your vacation. So, here's hoping your journey goes well as you begin to make videos that will allow viewers to join you on your adventures as well.