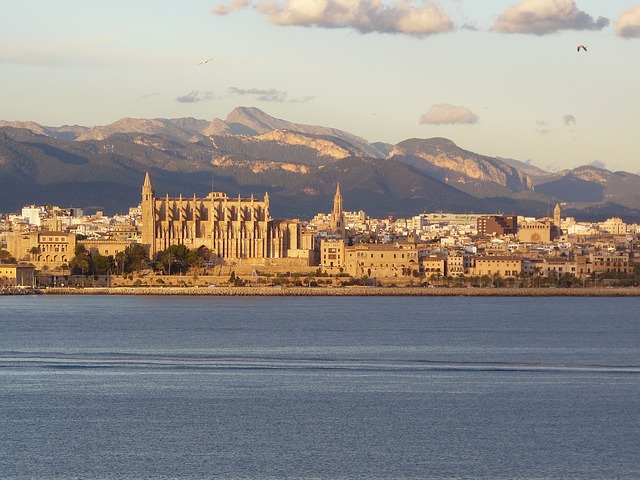 The Mediterranean is rich with historic ports that make for ideal places to visit on a cruise. There are so many interesting places beyond the most famous ports, that it can be hard to pick which one to visit. One way to pick is to check out these cruise deals and see which one takes your fancy.
If you're contemplating booking a cruise around the Mediterranean in the near future, here are five highlights to consider.
Palma De Mallorca
Palma De Mallorca is the picturesque capital city of Mallorca, a stunning island which is located off the coast of Spain. Whilst exploring Palma De Mallorca it's well worth visiting its iconic Gothic cathedral the Palma Cathedral, which was built in the 13th century and overlooks the city. History buffs will also enjoy touring the Bellver Castle, which offers panoramic views of the city as well as the Royal Palace of La Almundaina. The latter of which is still used frequently by the Spanish royal family to host royal events.
Palermo
Palermo is the capital city of Sicily which is a picture-perfect Italian island. Like Palma De Mallorca, Palermo also offers a wide variety of historical sites. Prime examples of which include the Palermo Cathedral which was built in the 12th century It's home to a collection of royal tombs as well as the Palazzo dei Normanni, which is a centrally located palace which was constructed back in the 9th century. If you're an opera fan, it's also well worth visiting the Teatro Massimo, which is an outdoor theater which regularly hosts opera events.
Valetta
Valetta is the charming, walkable capital city of the tiny island nation of Malta and was established in the 1500s by the Knights of St John. It should come as no surprise that Valetta boasts a plethora of churches and museums. The most popular of which is St John's Co-Cathedral which was built in 1578 and features marble floors and masterpieces from a myriad of highly renowned artists. Whilst in Malta, it's also worth touring the Upper Barrakka Gardens which is located on the waterfront and offers a few cafes, which are perfect for people watching.
Ajaccio
Ajaccio, which is the capital of the French island of Corsica, is the birthplace of the famous French emperor Napoleon Bonaparte. If you visit Ajaccio on a cruise, you'll be able to tour Bonaparte's ancestral home the Maison Bonaparte. Maison Bonaparte is now a museum which displays many of Bonaparte's priceless family heirlooms and is well worth touring on a day trip to Corsica.
Heraklion
Heraklion is a beautiful coastal city which is located on the Greek island of Crete. Whilst walking around Heraklion keep an eye out for the Morosini Fountain which was crafted in the 17th century and is flanked by carved lions. If you're interested in classical history it's also worth booking a day trip to the Palace of Knossos which is located just outside Heraklion, and the Heraklion Archeological Museum, which features a huge collection of Minoan art and artifacts.
So if you want to visit some of the most historic ports which Europe has to offer, it's definitely worth choosing a cruise which visits at least a few of the ports listed above.