Cyprus has a well-established tourism industry with a healthy dusting of new purpose built resorts as well as traditional fishing villages and bustling towns that cater to the hordes of tourists flocking to the island every year. The reason they all come? The sun-drenched beaches, ancient history, rich cultural mix, delicious food and an established party scene are good places to start. However, if you have never been before, choosing where to stay can be rather tricky. So here is a run down of the main accommodation bases in Cyprus.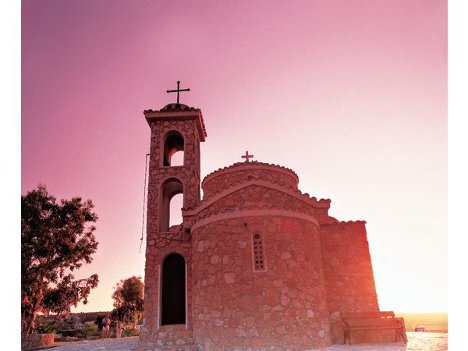 Larnaca
Larnaca is home to the island's biggest airport. Many people use it merely as an entry and exit point, but it actually has a lot of appeal in its own right, particularly if you want restaurants, bars and clubs set in a truly cosmopolitan town. There are eight miles of beach around Larnaca and an attractive beachfront promenade. It's also a popular water sports centre with plenty of opportunities to hire jet skis, windsurfers and boats.
Limassol
With the Trodos Mountains on its doorstep, miles of sandy beaches skirting it and ancient ruins on its fringes, Limassol is a popular place to stay. The Trodos Mountains are popular with walkers and keen cyclists and their rugged beauty is awe-inspiring. Not far from the town centre is the ancient Cypriot Kingdom of Amathus. Human activity dates back to 1100 BC at this remarkable site, which boasts ancient remains of temples and an amphitheatre.
Paphos
More history and ancient culture awaits at Paphos. The entire town is a UNESCO World Heritage Site and it's home to the magnificent Tomb of the Kings, a 4th century necropolis and the ruined Temple of Aphrodite. It is one of the more upmarket parts of Cyprus with luxury spas and exclusive hotels stealing the best cliff-top locations. The beaches are clean and golden and the town itself is quaint, picturesque and full of restaurants serving the best local cuisine.
Ayia Napa
It can't compete with Ibiza and it may not be the clubbing capital of the eastern Med that it once was, but Ayia Napa still knows how to show tourists a good time. The beach is now the cleanest it's been in recent years, earning it a Blue Flag and the sheer variety of cheap accommodation and a diverse mix of water sports means it's popular with families and groups.