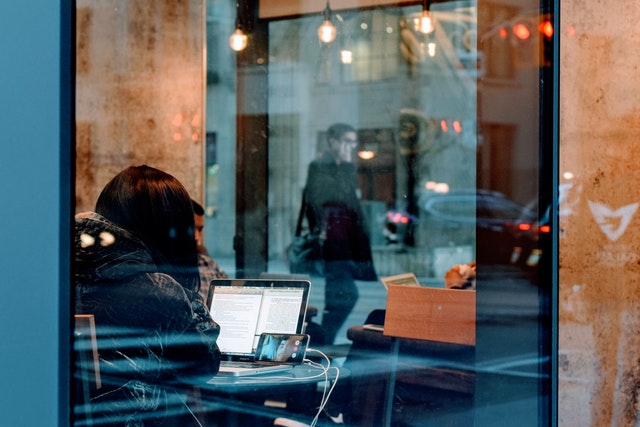 Is it going up? Is it going down? Should I hold, or should I sell?
These were the questions that have been going through my mind for the last 3 months ever since my friends introduced me to the wonders of trading cryptocurrencies. And this (almost obsessive) behavior shows in the applications I use on my phone. My most opened application is now the trading service application I use, eToro. This is certainly a first for me. The majority of my financial investments have mostly been limited to those offered by my bank, index funds, etc. and my interactions with these funds have mostly been limited to the (cumbersome) browser internet portal provided by the bank. And rarely do these funds require my constant supervision. But with trading cryptocurrencies, it's a bit different. This type of direct trading has garnered my full attention. Firstly, because it's a very exciting asset where gains and losses are to the extreme, but also because the technology allows me to execute trades right on my phone. My days usually start, proceed, and end, with me on my phone checking the latest changes in prices.
This behavior came to a head last month when I joined the family for our holiday vacation. Not so much that it was disruptive to the vacation itself, but rather, because the new environment gave rise to concerns about data security.
Typically, my daily routine is pretty fixed. I mostly shuffle between home and work. These are two very familiar places to me, and I know that the WiFi networks in these places are secure. But the same can't be said for when I was traveling, since I was mostly dependent on publicly available WiFi. And with the revelation that data transferred over WiFi networks are no longer secure due to the KRACK exploit, I was concerned that my login credentials could be intercepted by someone monitoring the public WiFi, giving them access to my trading account.
It was at that point, that I was actually very grateful to my friend who had gifted me a VPN subscription.
Like many people who occasionally visits China, my perception of a VPN had primarily been as a means for circumventing the "Great Firewall" so I could get access to Facebook and Twitter. But as I started using my phone for more sensitive activities like active trading that involved real money, I started to learn more about the need for better data security. Specifically, how a VPN could encrypt your data connection to the internet, making it more difficult for people to intercept data being sent from your phone to the internet over a public WiFi network.
Looking at the news, it seems that there are two major risks when dealing with cryptocurrencies. Volatility and security. And recently, you're more likely to lose money to a data hack, than to a drop in the market. The very strength that makes cryptocurrencies appealing, it's ease of access, is also its greatest weakness when it comes to losing it all. And these were indeed some of the big concerns I had going into cryptocurrencies.
I knew that there were probably two major things that could happen that would lead to me losing my investment. Either I lose the money because of a bad decision, or lose the money because someone hacked my account. The former, I could probably come to accept, hindsight is 20/20 after all. But I knew that if I lost my investment because I was careless and let someone access my account, I would probably be kicking myself for the rest of my life.
So while traveling, turning on my VPN service became almost habitual. In most cases I didn't even bother turning it off for the entire day. With the VPN service left on. The relief that my account (and money) were secure from outside hackers, was like a burden being lifted. It allowed me to enjoy the rest of my vacation with my family, with no fear that I would be compromised. I'm really glad that my friend decided to gift me that VPN subscription. And it seems, that it also gives me a great idea for holiday gifts come next year.