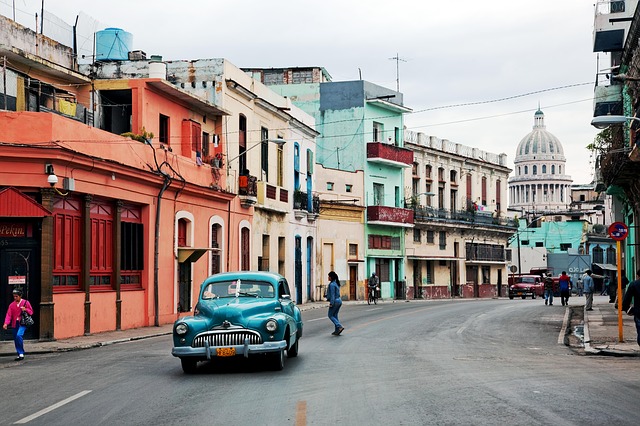 Now that the strained relations between Cuba and the US are being repaired, Cuba is beginning to come out of its time warp. A place that's dishevelled charm has been preserved since the socialist revolution of the 1950s, Cuba has a unique and beautiful colourful aesthetic that must be experienced now before the US influence turns it into a consumerist tourist hotspot. Here's where you should head to in Cuba to experience its timeless beauty before it is lost forever:
Trinidad
As the best preserved colonial town on the island, Trinidad is the best place to experience the real timeless beauty of Cuba. The cobbled streets in the Spanish colonial settlement are some of the oldest and most traditional, with delicious eateries and thriving cabanas around every corner. Trinidad has remained much the same since 1850 and has world heritage site status, making it a must visit location for all visitors to the island.
Havana
Havana is the ultimate Cuban party destination. It's incredible historic squares, museums and churches are must visit destinations for anyone wanting to get a true sense of the real Cuba. Havana has many side streets and these are where you'll find the best examples of the decaying Spanish architecture which characterises Cuba, not to mention the best Cuban food and traditional bars, head there with Cuba Holidays today.
San Francisco de Paula
If you're wanting to discover a less touristy area of Cuba, one of the best and most timeless places to visit is in San Francisco de Paula, called Finca Vigia. With an amazing literary heritage, it was once the beloved home of author Ernest Hemingway, it's a wonderful and timeless place to visit. With outstanding panoramic views of Havana, it's a great place to admire the city from a far from and an ideal location for getting a real taste of authentic Cuba. Hemingway's home is now a museum for tourists to look around and get a glimpse of the life he had in Cuba.
With the impact of the US and Cuba being reunited will have on Cuba uncertain, visiting the country now before it catches up with the rest of the world is highly recommended. Not only will you be able to experience one of the most incredible Caribbean islands whilst it is at its most interesting and beautiful, you'll also be able to visit a piece of history and discover the ins and outs of its famous revolutionary past.