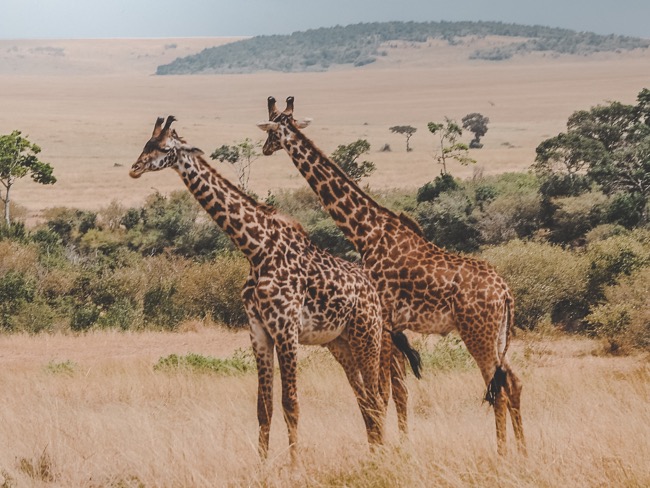 The world lies scattered with countless beautiful travel destinations, each with its own special charm but none with quite the same appeal as Africa. Acclaimed international photographer Boyd Norton was once quoted as saying "There is language going on out there – the language of the wild. Roars, snorts, trumpets, squeals, whoops, and chirps all have meaning derived over eons of expression… We have yet to become fluent in the language – and music – of the wild." While South Africa may be one of the most popular tourist destinations on the continent featuring hotspots such as Cape Town, there is one country that offers visitors the most astonishing authentic African experience imaginable: Kenya.
Kenya is an all-year-round safari destination that offers some of the best game viewing activities on the African continent. The intriguing country presents tourists with a wide variety of natural, historical and cultural offerings. Between its 536 kilometers of beautiful, unspoiled beaches and more than 60 national parks, visitors truly are spoilt for choice. A closer look at 3 of Kenya's most popular nature reserves may make the decision-making process a bit easier.
Samburu National Reserve
The Samburu National Reserve is located in one of the drier regions of the country with a diverse terrain that includes hills, plains, forests, grasslands, and swamps. Visitors to the reserve will be met with exquisite scenery and a huge variety of animals including zebra, giraffe, elephant, hippo, ostrich, crocodile and lion. If you are an avid birdwatcher make sure you are equipped with a high-tech pair of binoculars as you can indulge in the over 365 species that call the reserve home. Apart from taking in the natural beauty of your surrounds,
Masai Mara National Reserve
The world-renowned Masai Mara National Reserve is situated in the southwest region of Kenya and covers an area of 583 square miles. The reserve first opened its gates in 1974 and is one of the most visited reserves on the African continent. The annual migration of zebra, wildebeest, and gazelle from the Serengeti and across the Mara grasslands attracts thousands of tourists from across the globe. The reserve is open all-year round and is home to not only the ever-popular Big 5 (elephant, lion, leopard, rhino, and buffalo) but to an array of other wildlife species as well including cheetah, hyena, hippo, warthog, kudu and gazelle. The immensely popular BBC TV show 'Big Cat Diary' was filmed on location in the reserve as well as the greater Masai Mara conservation area. No visit to Kenya will be complete without a visit to this glorious conservation area.
Tsavo East National Park
The semi-arid Tsavo East National Park is one of the oldest in Kenya and boasts attractions such as the Lugard Falls, Aruba Dam, Mudanda Rock and Yatta Plateau. In true Kenyan fashion, the park is a dream-destination for animal and bird lovers alike. It is home to an extensive variety of some of Africa's most beautiful animals such as Lesser Kudu, leopard, lion, buffalo, rhino, waterbuck and over 500 different bird species. Visitors can engage in a number of typical African adventures ranging from safari tours offering once-in-a-lifetime photographic opportunities to cultural excursions and guided hikes through the park.
If you are looking for an adventurous holiday in the heart of the African bushveld, Kenya should definitely be on at the top of your list. From the kind, friendly people to the beautiful landscapes and exquisite traditional cuisine, you are bound to fall in love with one of Africa's most magnificent gems.