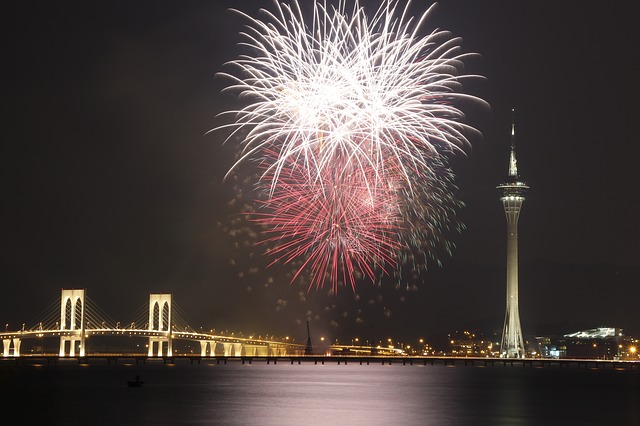 One of the most popular destinations for gamblers from all over the world, Macau also acts as a magnet for Europeans. In recent years, the number of players from the old continent that chose this exotic gaming destination has increased sharply. This is a trend that is only likely to continue as the neighboring countries provide stronger incentives for visitors. You can find and compare bingo sites that offer competitions for luxury trips to Macau online. Those who plan on traveling to these regions should be aware of the travel documents required, so they avoid any unpleasant circumstances.
Europeans can consider themselves lucky because they don't need a visa to visit Macau. What they need is a valid passport and an important detail is that this document has to be valid for at least six more months. This shouldn't be overlooked, as it could lead to serious consequences, such as refusal to enter Macau. Residents of 66 countries from all over the world don't require a visa for a certain period of time and much fewer are supposed to obtain a pre-arrival visa.
The vast majority of European players who intend to try the gambling feels of Macau will be allowed to stay here for 90 days. This is significantly longer than the average vacation here, since most tourists prefer to spend only a couple of days. Having said this, there are plenty of things to see and do in Macau, and those who decide to commit an entire week to this visit are unlikely to regret their decision.
When in Macau, make casinos your top priority
As stated above, there are many reasons for why Europeans, as well as their peers from other continents choose to come to Macau. Towering high at the top of the list, the allure of high-stakes games reigns supreme and big spenders are drawn to this place. Casual and recreational gamblers are unlikely to be disappointed because they will find plenty of games that meet their budget and expectations. Table games are without a doubt the most popular here, with different types of blackjack, roulette and baccarat offered.
Venetian Macao-Resort-Hotel on Cotai, the City of Dreams, the MGM Grand and the Wynn capture the very essence of this exotic gambling hub. The moment players enter their premises, they will feel like VIPs even if they choose to bet tiny sums. In many regards, Macau has already surpassed Las Vegas and the city is also catching up when it comes to quality entertainment. Players are encouraged to take often breaks from gambling and explore the neighborhood, or attend one of the breathtaking shows.
Those who get lucky in the casino and appreciate the fine products of luxury shops won't be disappointed either. Macau has some of the most amazing shopping areas in the world, catering to every whim of their demanding patrons. On the off-chance that visitors decide to extend their stay for longer than 90 days, they should apply for a visa. The average vacation length, however, is of only seven nights, but many choose to return at some point.