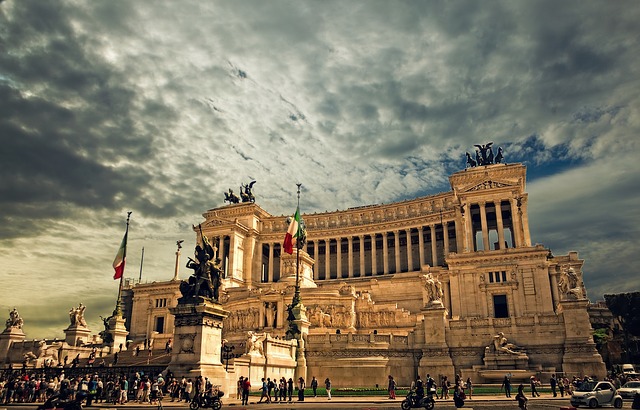 School trips or study tours are arranged for learning about a place. Schools all over the world organize such trips every year for their students. It is about discovering a place unknown and the minute details about that place staying present there with one's own eyes. It is tested and proved that learning becomes lighter and vivid when it is more practical rather than learning from textbooks. So, if our project is to learn about the culture, religion, history, civilization, dialect, and more, then visiting that place is the best option. Excursions also work as recreation and rejuvenation amidst the boring lectures. The process of learning becomes fascinating when you are standing on the spot you want to learn and explore. The search and thirst of learning increases.
However, organizing a school trip is harder than one's imagination. Taking a group of few students is still manageable, but nothing can be more finicky than conducting a tour for the whole class. If the trip is to an international destination, managing it becomes close to impossible and expensive as well. Still, several schools are organizing the school trip to Italy for educational projects. Knowing more about tectonic is the most vital subject matter for any student. Italy is the perfect place for learning about tectonics. Knowing about tectonics is crucial for increasing the knowledge of earth science. Earthquakes, volcanoes, details of earth surface are part of major educational projects. It is the perfect place indeed, especially for Science enthusiasts.
If we want to avoid such hard educational projects related to science, even then Italy is the perfect place to visit for other educational purposes. There will be hardly any person who doesn't want to know about Rome, Venice, and Florence and explore them. All our childhood, we have read about Italy's history, landscape, people, rich culture, delicious cuisine, religion, music, art, and language. It is a treasure chest of Renaissance masterpieces. The art form of European history. So, a trip to Italy means visiting these historical places. There is so much to see and so much to learn by visiting diverse areas in Italy. It is the ideal place for the students of Humanities.
If we talk about traveling to Italy just for a vacation, then we can estimate and agree that there is a reason for more than 50 million tourists visiting Italy every year. It is the fifth most visited country in the whole world for a reason. It possesses some gorgeous places in the world. It is the destination of the Tower of Pisa, Milan, Amalfi Coast, Pompeii, Trevi Fountain, Cinque Terre, and many other beautiful structures, monuments and places. You can spend hours after hours but will fail to see everything in just one trip. It is a place which is worth visiting again and again. Italy is also the favorite city for adventure sports lovers. It has some astounding hiking routes and mountains for rock climbing.
It will not be wrong to say that visiting Italy is like an achievement. People wait their whole lives to visit Italy for once. The number decreases when it comes to visiting Italy for educational trips. Though they cost a lot, nothing can be more important than educating yourself. Parents are very much interested in sending their children to educational tours, instead of surrounding and burdening them with textbooks. So, schools all over the world must encourage and fund more trips to Italy and other foreign countries for various projects. It will not only bring a change to the whole system of education but also will bring enjoyment in learning about a completely different culture and people.
So, if you are thinking of visiting Italy then do not wait, it is worth visiting for its splendid beauty. However, if you are thinking of organizing a school trip to any destination around the world we have a recommendation for you. For a much more sorted and organized school trip you must seek help from Vefe-incoming. Vefe-incoming has worked with teachers on their projects for years now. They are known for organizing more than 800 tours every year for French secondary schools. They provide professionalism, efficiency, and unmatchable service. They manage school trips like no other. They add all the knowledge they have achieved through years of experience and let the teachers know what more to explore which will be educational for the students visiting the places. They take suggestions as well and work according to the demand. So, once you make up your mind about taking your students on a tour of discovering unique places and learning about them, use Vefe-incoming as the medium for a safe, satisfactory, and memorable experience.