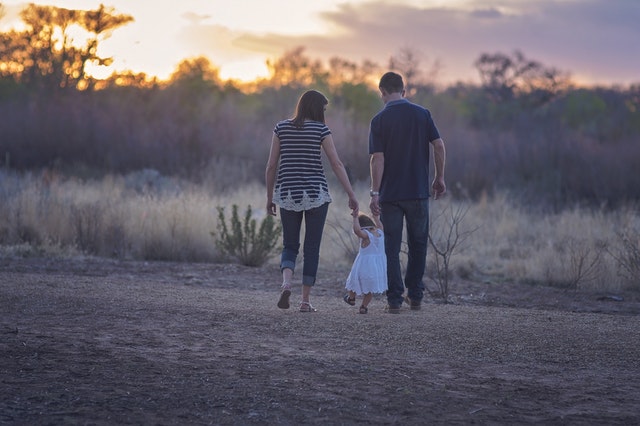 Travelling with children can be challenging to say the least. Making sure everyone is settled and not running around the airport like a flock of headless chickens is probably one of your main concerns. But that's just one part of the equation. What happens when you reach your destination? Is the accommodation child-friendly? Have you packed enough sun lotion to protect their delicate skin?
When you're travelling with kids, these are just a few of the things that might run through your mind. It's enough to make even the most organised parents feel stressed and anxious, which are not the emotions you want to feel when trying to enjoy time off work!
So, here are some of the best tips for travelling with children to make sure everything runs as smoothly as possible and everyone is happy and safe:
Plan, Plan, Plan!
Whether this is your first or 20th time travelling with youngsters, you've got to plan! You can't prepare for everything that life has to throw at you, but the more you plan, the less time you'll spend worrying on the trip.
For example, if your kids have special needs or a severe allergy, make sure they travel with an identity bracelet (or card) that outlines their medical condition in the main spoken language of your destination.
Planning an Itinerary
Before you go, you should take the time to plan what you and your children will do on holiday. Research and take note of any fun activities you know your little ones are going to enjoy but remember to schedule some time for you and your partner to have fun too.
If you're a single parent and travelling solo, you might be interested in finding family-based activities you can do with your kids as a group. Many tourism destinations offer discounted prices for families, so take a look at nearby attractions and facilities that might appeal.
Check your Baggage Allowance
When you're travelling with kids (particularly younger ones who need a pram) it's important to check your airline's baggage allowance beforehand. The last thing you want to do is show up with more bags than you're allowed and be forced to pay additional charges to have your bag put on the plane.
Avoid any hassle or annoyance at the airport by checking your airline's baggage policies. Many will allow you to take a pram and a car seat (or travel cot etc.) in addition to your regular baggage allowance. Remember to pack anything you might need on board the flight in your hand luggage, i.e. diapers and baby wipes etc.
Make Travel Less Stressful
Children can become restless quite quickly, especially if it's a long journey! Keep them occupied with some colouring books or give them a tablet to watch their favourite cartoon show during the trip.
If you are going to drive when you arrive at your destination, make sure you've got a vehicle booked in advance. Ideally, you should make that part of your travel planning and arrangements – look up London car hire, for example, and you'll be able to consider your options. If there are several of you travelling, you may be able to request one with a little more leg room. If you and the kids are going to be in and out of the car a lot, it's probably best that you aren't all cramped in together. Larger families may be more comfortable in an SUV or four-door car that can fit more people and luggage etc. If you plan and book in advance, rather than arriving and seeing what is available, you won't be restricted as much when it comes to choice.
Prepare for the worst, hope for the best
Travelling with kids isn't a walk in the park. An eight-hour flight, for instance, is kind of like juggling a litter of puppies thousands of feet above the ground BUT that doesn't mean you can't cope. Many people actually take time before their trips to jot down a list of all the things that could go wrong.
Perhaps there'll be a diaper explosion mid-flight, and you run out of wipes? The solution – pack more wipes!
Maybe someone will feel travel sick on the ferry? The solution – think about giving kids who are prone to travel sickness a tablet for motion sickness beforehand to prepare?
By making a list and writing out all the things that could potentially go wrong, you'll be better prepared and have a clearer idea about how to handle the situation.
Happy Travelling!
We hope these essential tips for travelling with children can help reassure you and ease some of the pressure that comes with being a parent. Don't worry, it's normal to feel anxious about an upcoming trip, but once you've got the basics covered and have a better idea of what to expect, you can handle anything!